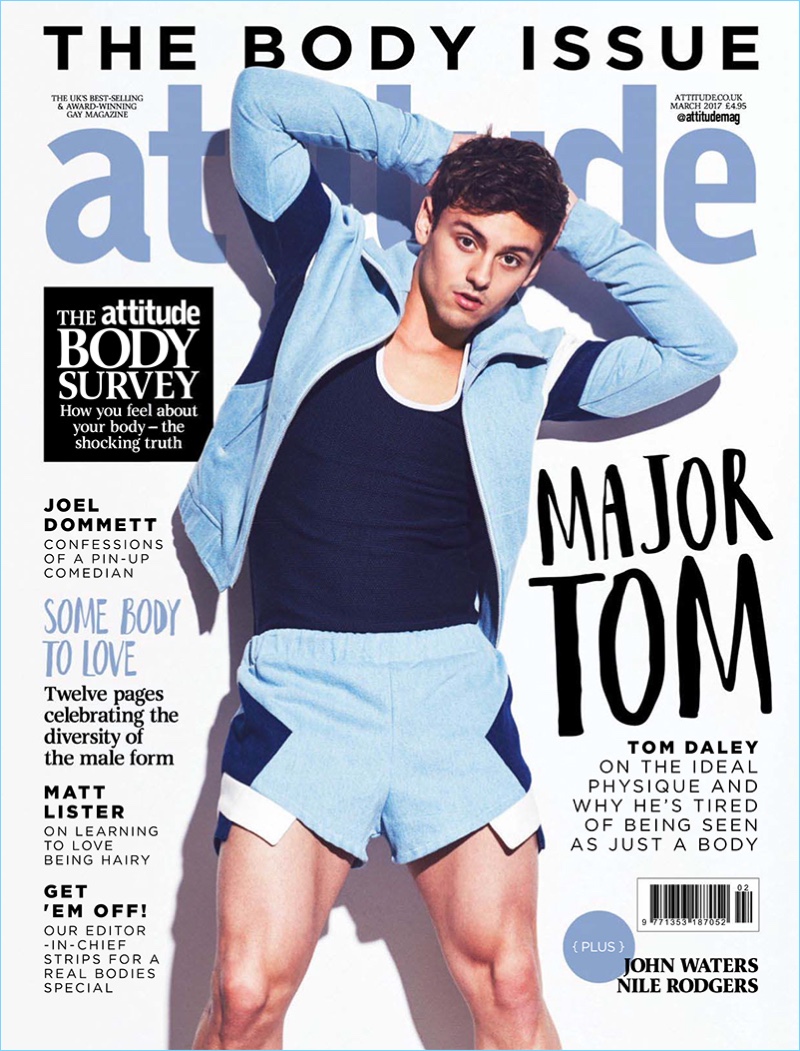 Tom Daley delivers a sporty look as he covers the March 2017 issue of Attitude. The Olympic diver links up with photographer Mark Cant and stylist Joseph Kocharian for the occasion. Embracing a designer spin on active styles, Daley wears brands such as Prada and Balmain.
Related: Tom Daley Has a Winter Plaid Style Moment
Talking to Attitude about social media and men who flaunt their bodies, Daley shares, "Yeah, it does happen a lot. It's only certain people who do it like that, some people just do it in jest. But with people who do it relentlessly, it can be a bit…maybe they are just looking for that nod of reassurance."
Discussing his own social media presence, Daley chats about Instagram. The diver confesses that he's not concerned with his likes. Daley adds, "The only time that I ever do look at likes is when I post a photo of myself with Lance, because he's always so curious about social media."
Daley continues, "He asks: 'How many likes did the photo of us get?' I don't know, it's just something that he finds hilarious because he says, 'It's so annoying because every time I post a photo, you get 20 times the amount of likes that I get!'"
Tom Daley Attitude Photo Shoot