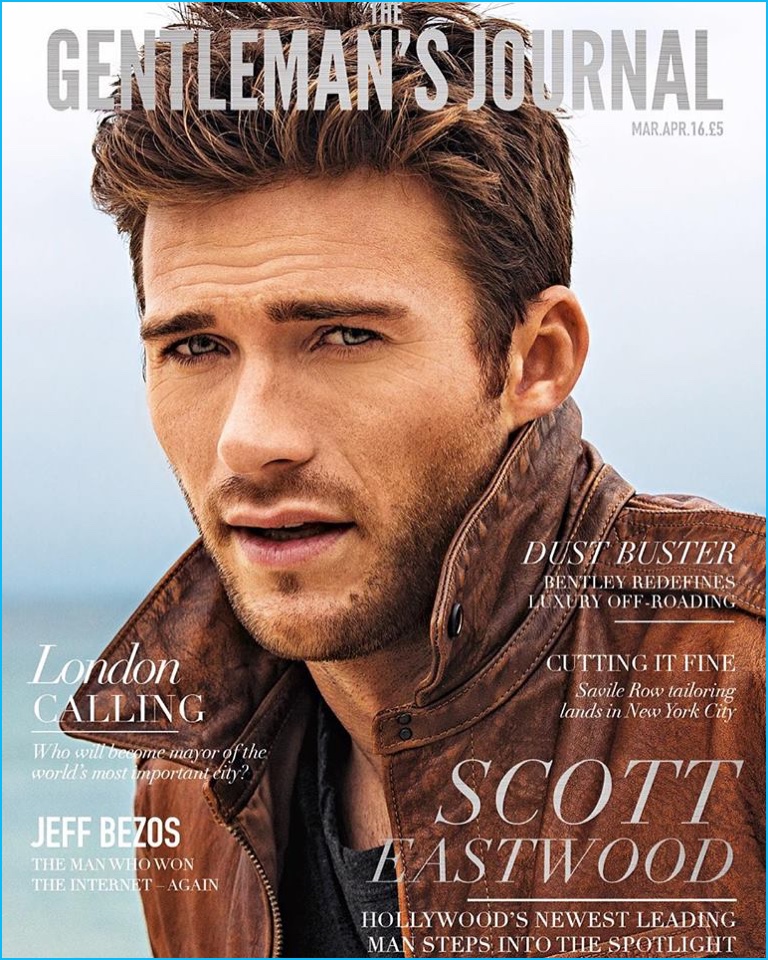 Scott Eastwood brings his rugged charm to the pages of The Gentleman's Journal. The 30 year-old actor is photographed by Philipp Mueller for the magazine. Outfitted by stylist Holly Macnaghten, Eastwood is pictured in a wardrobe that transitions from casual to formal with sharp tailoring.
Talking to The Gentleman's Journal about his upcoming movie, Suicide Squad and director David Ayer, Eastwood shares, "He's the man–I just felt lucky to be in his greatness."
Related: Scott Eastwood Channels Miami Vice Style for 30th Birthday Bash
Discussing his presence on social media, the American actor explains, "Look, it's not a chore for me. I think it's cool and a fun way to tap into the world, but I also like to keep a bit of anonymity, and so I struggle with that."
Eastwood continues, "Keeping anonymity, but touching your fans. Being able to show them this cool thing, but then also being able to have my private life." Read more on TheGentlemansJorunal.com.
Scott Eastwood The Gentleman's Journal Photo Shoot