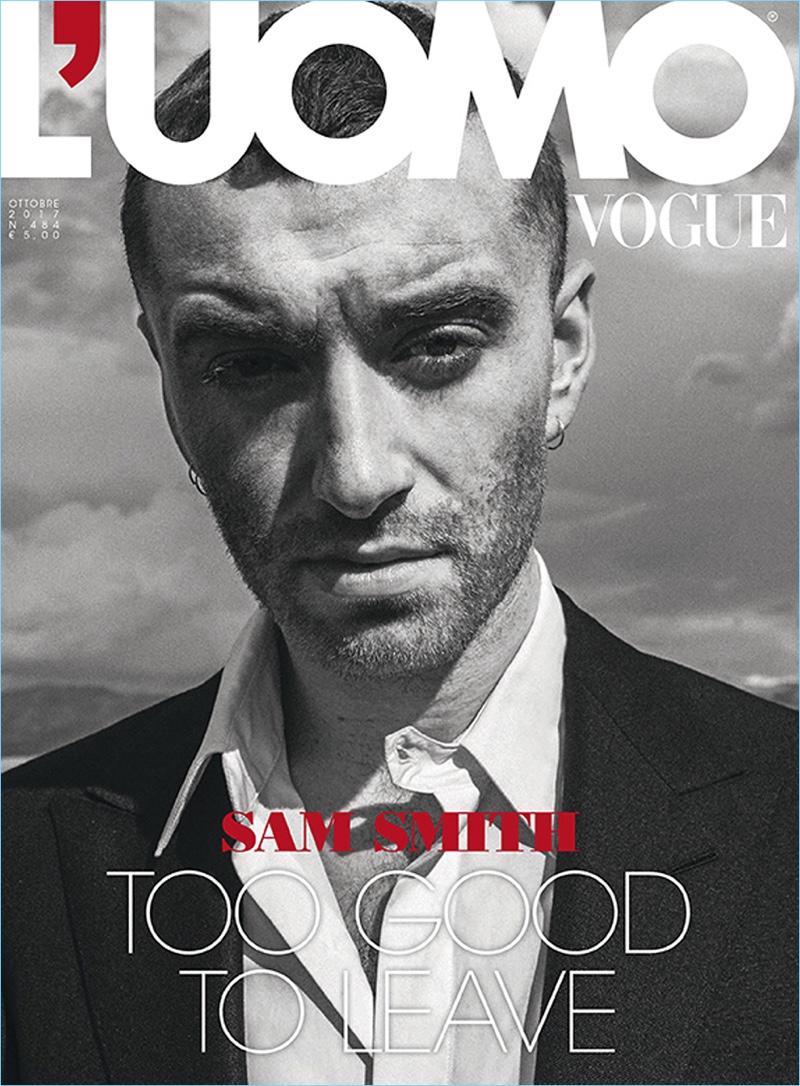 Promoting new music, Sam Smith covers the October 2017 issue of L'Uomo Vogue. The English singer connects with actor Cole Sprouse for the accompanying photo shoot. Sprouse acts as photographer as the duo spend the day outdoors. Brushing up on fall fashions, Smith wears styles from the likes of Prada. Stylist Ruska Bergman also showcases fashions from brands like Dries Van Noten and Dsquared2.
Related: Sam Smith Gives Burberry's Scarf Bar a Try
Smith talks to L'Uomo Vogue about his sophomore album, The Thrill of It All
. He discusses the pressures of following up a successful debut. "I've been thinking about these moments for the last year-and-a-half. I've always tried to stay away from the word 'pressure', but f*ck [laughs] releasing the first single from my second album after releasing In the Lonely Hour is a tough thing to do," says Smith.
The singer continues, "That album did f*cking well! That scared me! But after all the touring, I got to a place where I was back home in London, and it was just all about the music again. So this release feels really organic to me, and at the right time. I don't feel rushed. And I'm proud of the work." Read more on Vogue.it.
Sam Smith L'Uomo Vogue Photo Shoot