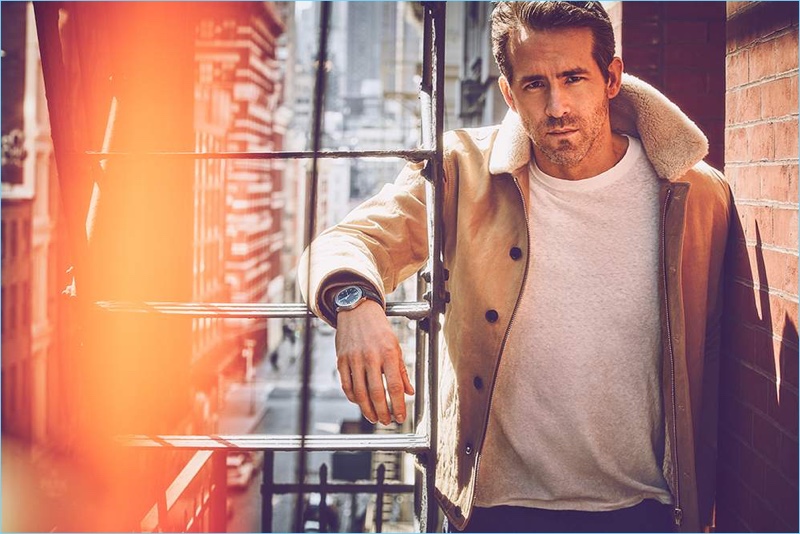 Deadpool star Ryan Reynolds is front and center for the latest edition of The Journal from Mr Porter. Guy Aroch photographs the actor, while Dan May handles styling. In addition to donning chic menswear, Reynolds wears Piaget watches. After all, the actor is a brand ambassador for the label. Connecting with Mr Porter, Reynolds talks about getting older.
Related: Ryan Reynolds Covers Men's Health UK September '17 Issue
One hundred percent, I've always enjoyed getting a little bit older. Reynolds continues, You never bemoan a birthday. I like it. It's getting a little bit more difficult with the stunt work stuff. I find that landing on cement isn't hilarious any more. But I've been injury-free for a while, knock on wood. As I've gotten older, I'm more comfortable with who I am. Read more at MrPorter.com.
Ryan Reynolds Mr Porter Photo Shoot