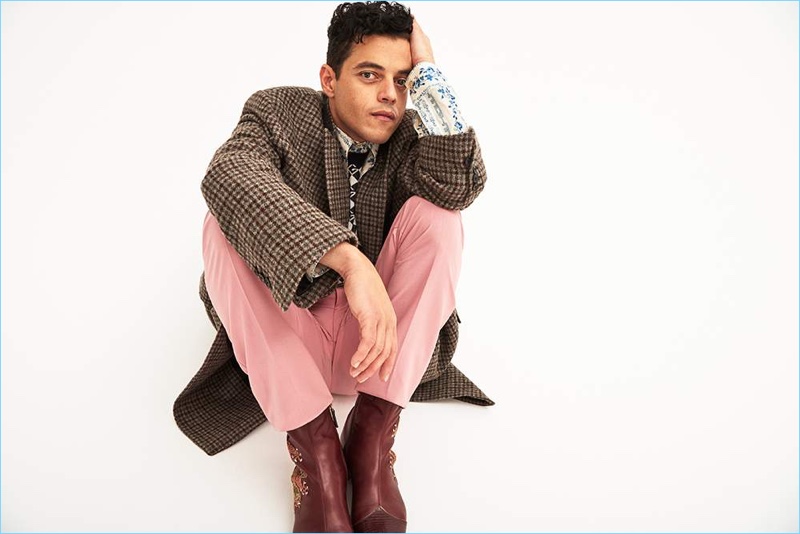 Rami Malek is back in the spotlight with a Mr Porter photo shoot. The Bohemian Rhapsody star sports bold styles as he takes to the studio with photographer Matthew Kristall. Meanwhile, Julie Ragolia styles Malek in fall fashions from brands like Gucci and Balenciaga. Channeling his inner model, Malek tackles both relaxed and tailored looks.
Related: Rami Malek Covers Attitude, Dishes on Playing Freddie Mercury
Malek talks to Mr Porter about how Queen's Roger Taylor and Brian May helped him ease into the role of Freddie Mercury. They talk about his kindness, how collaborative he was, and how much of a peacemaker when Roger and Brian got into squabbles. The 37-year-old actor continues, They said he was reserved at times, but on other days very bombastic. Childlike, too. But it's also the way they speak about him. There's real reverence. Read more at MrPorter.com.
Rami Malek Mr Porter Photo Shoot