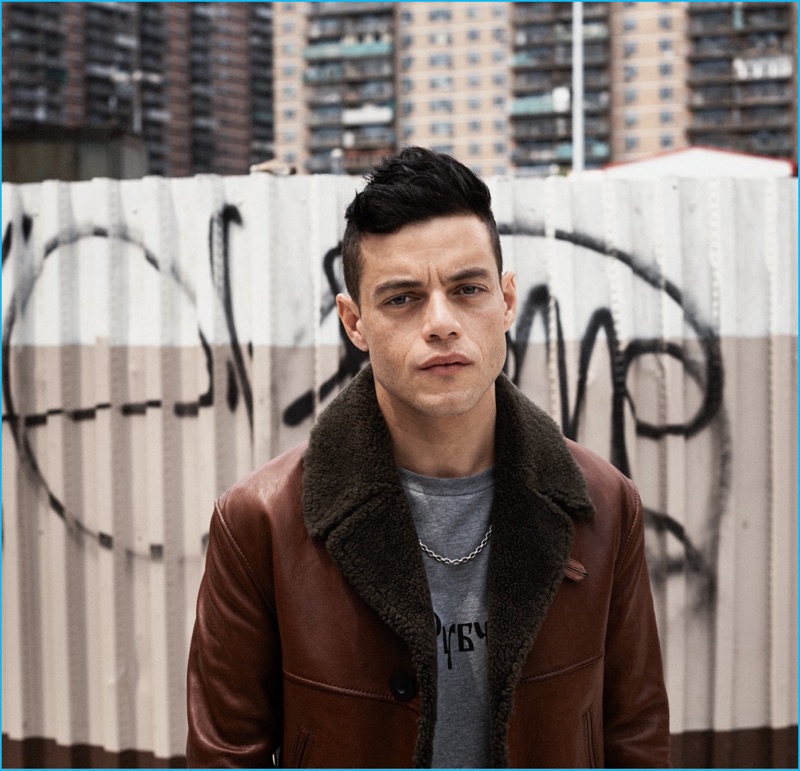 Promoting the second season of Mr. Robot, the show's star, Rami Malek appears in a new photo shoot for Interview magazine. Photographed in New York by Josh Olins, Malek embraces a casual vibe as he wears a wardrobed, styled by Michelle Cameron. Interviewed by actor Robert Downey Jr. for his feature, Malek discusses during roles that are different from his Mr. Robot character.
The 35-year-old actor explains, "I don't want people to look back and think, 'This character was entirely in his wheelhouse, and he's probably going to end up playing a bunch of paranoid guys who have conspiracy theories.' Which could easily happen!"
Related: Rami Malek Earns His Stripes for GQ Photo Shoot
Rami Malek Interview Photo Shoot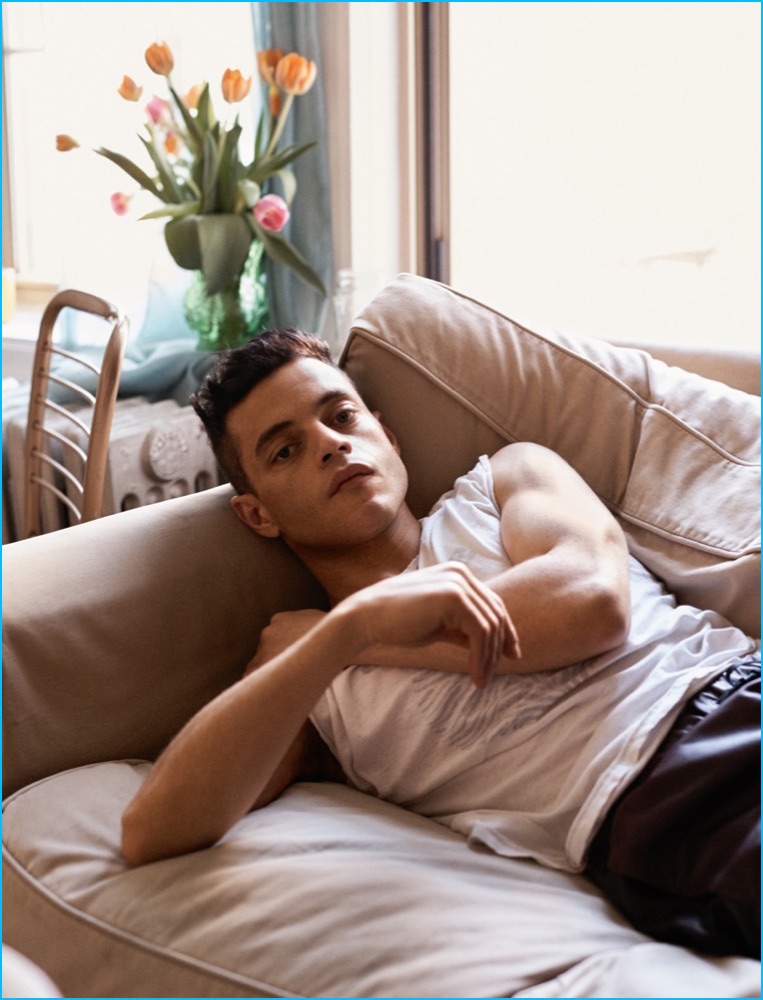 Malek continues, "I've had my fair share of 1970s conspiracy movies delivered over. I would love to turn around and do something polar opposite, and that might actually be happening soon. If the right people are involved and the script is just as powerful, I'd like to make some even crazier choices." Read more on InterviewMagazine.com.