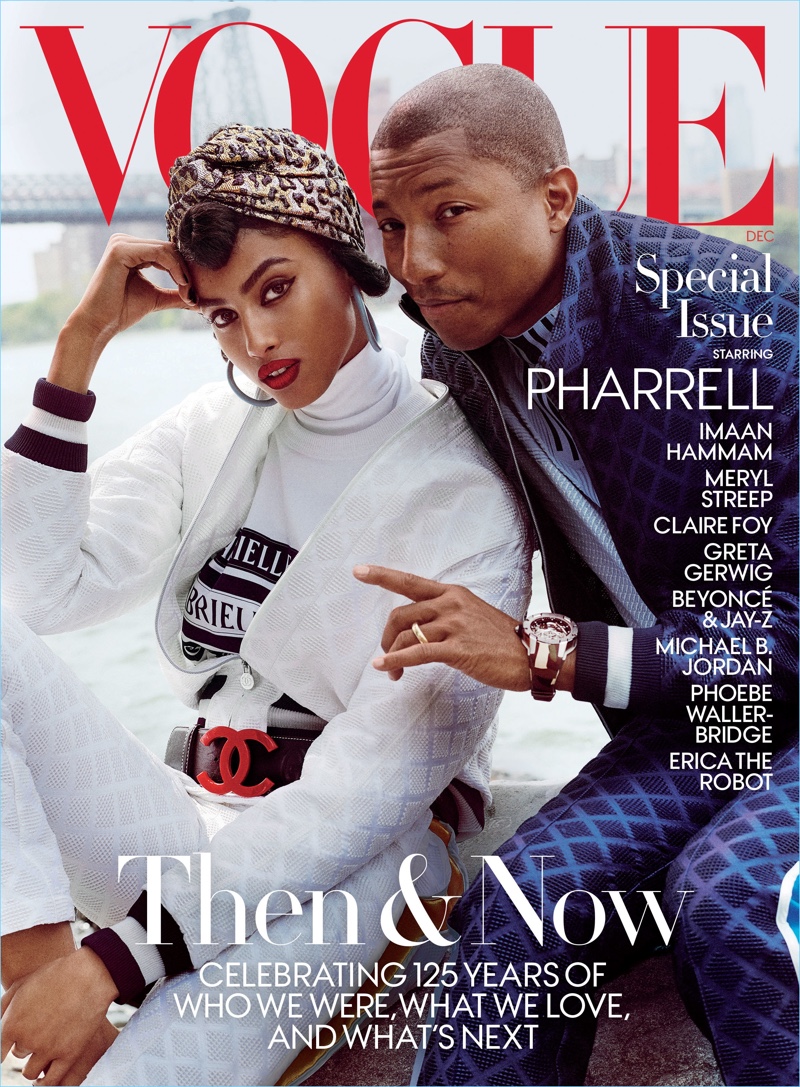 Following his Vogue Met Gala cover, Pharrell reunites with the magazine for another special edition. This time around, the singer/hit-maker snags a special December cover. Inspired by Andy Warhol
, Pharrell mixes it up with a cast of models and artists. Mario Testino photographs the colorful feature. No small feat, models such as Joan Smalls and Imaan Hammam join Pharrell. He stands out from the crowd in vibrant designs from brands like Valentino and Louis Vuitton.
Related: Lennon Gallagher & Connor Newall Join Pharrell for G-Star Fall '17 Campaign
Pharrell also talks to Vogue about working with other artists as a producer. Have you ever looked at somebody's Instagram, looked at all those selfies, and noticed that it's the same side every time? asks Pharrell. My job as a producer is to reflect back to my artists the beauty of the other side. I'm here to identify the dark side of the moon for you and encourage you to see that that side is beautiful, too.
Pharrell Vogue Photo Shoot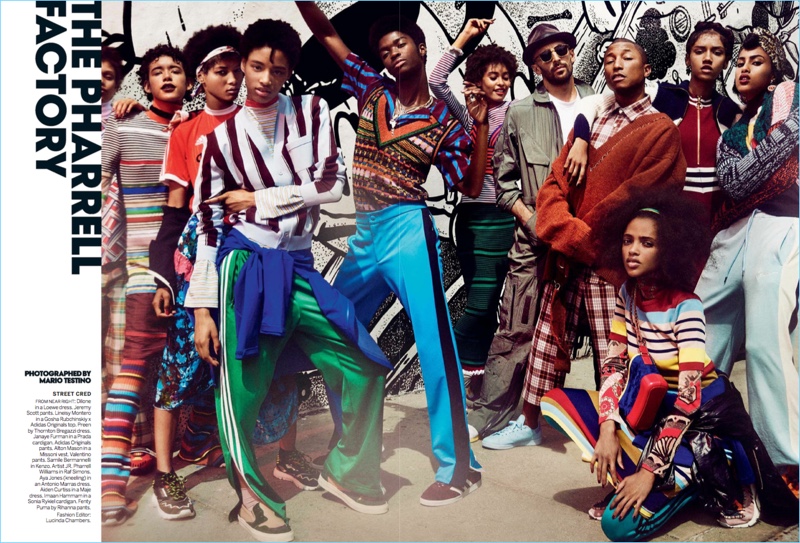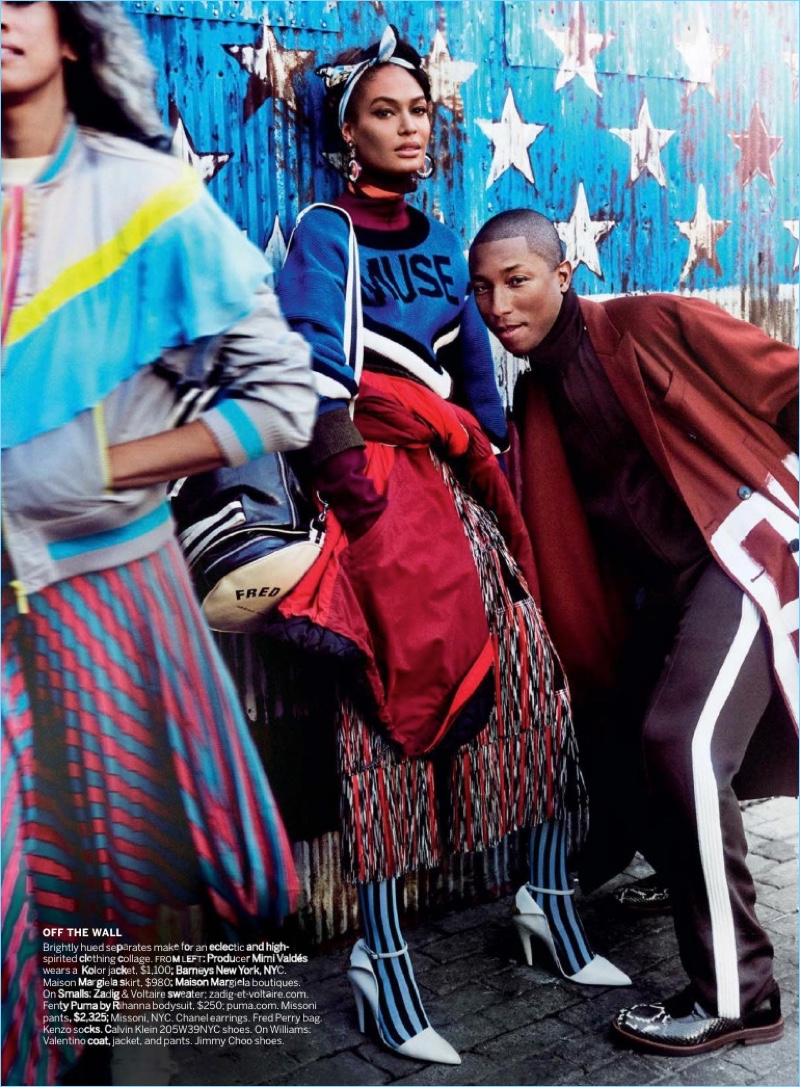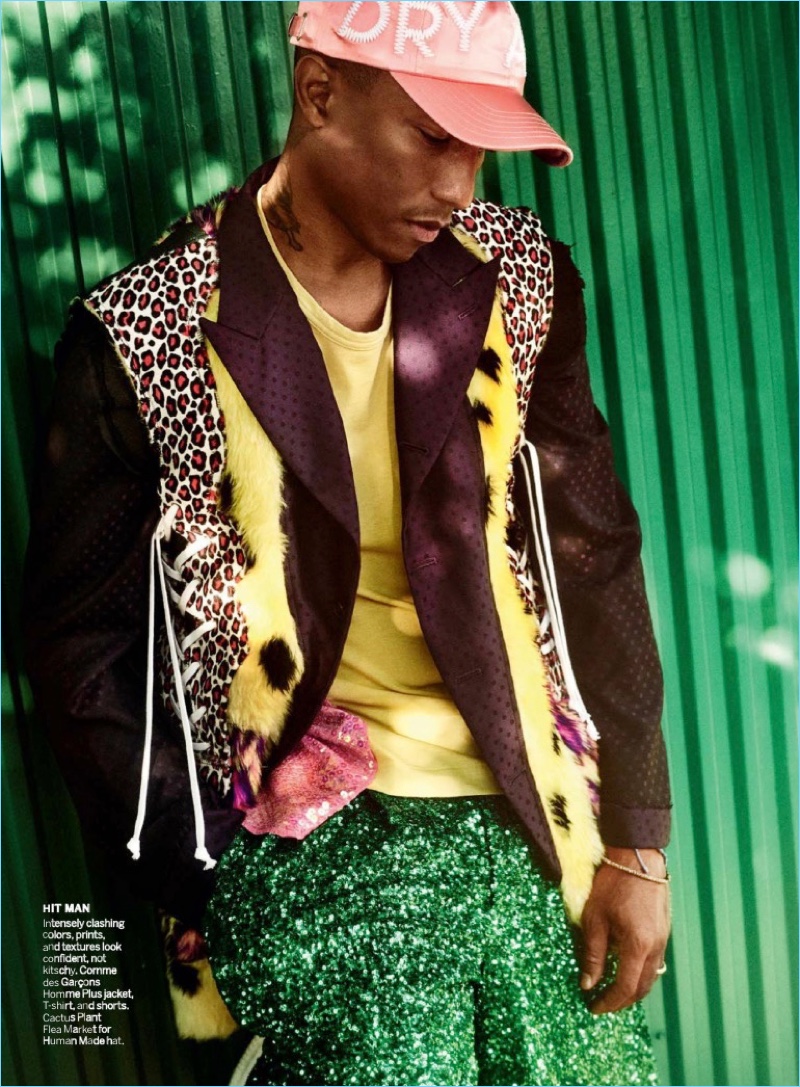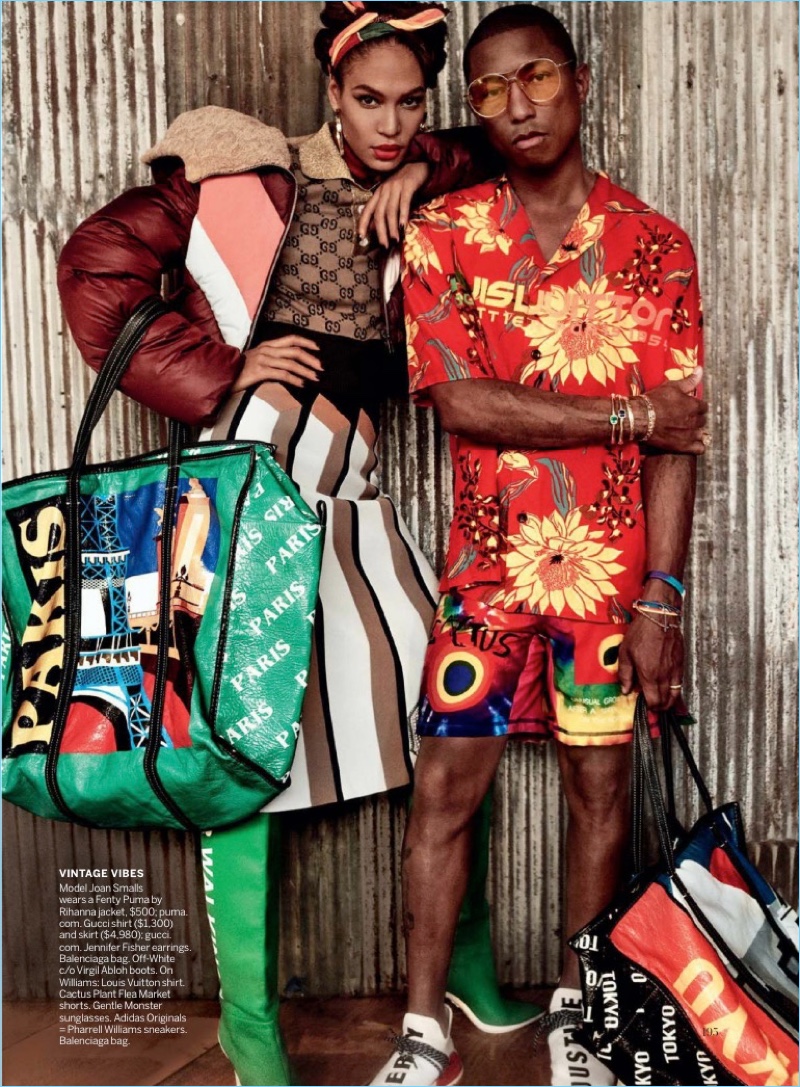 Flashback: Katy Perry & Pharrell for Vogue