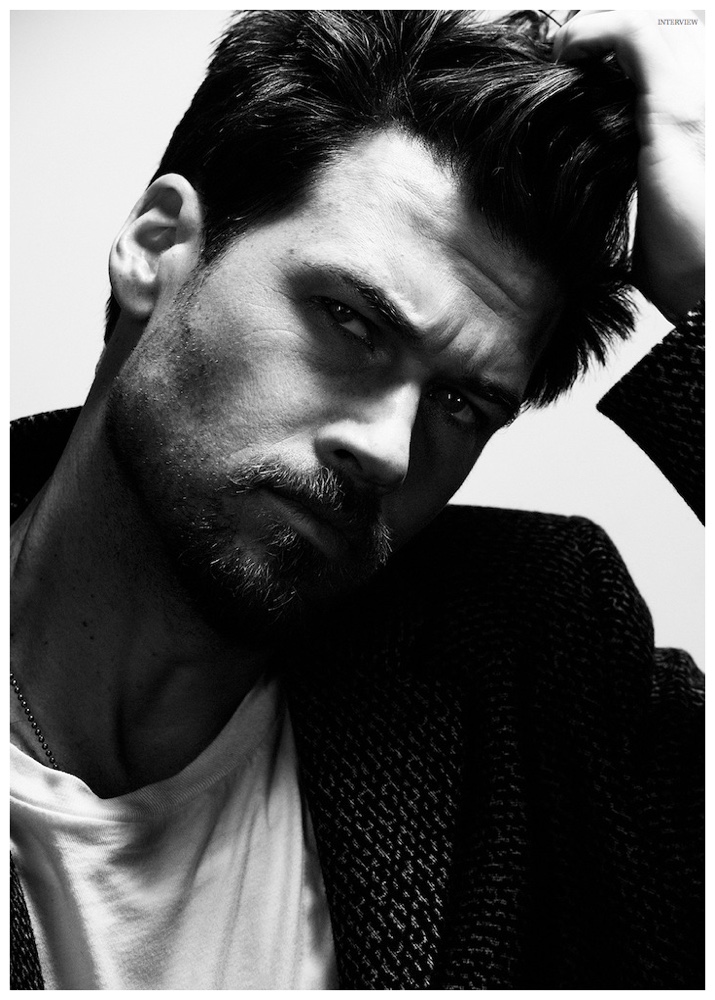 Promoting his new NBC television show One Big Happy, actor Nick Zano follows up a Mr Porter shoot with an Interview feature. Photographed by Brian Higbee and styled by Sean Knight in Los Angeles, last month, Zano poses for black & white images, wearing clothes from fashion brands such as Calvin Klein Collection. For the interview portion, Zano connects with friend Channing Tatum and the results are priceless.
On Starving Children and Lightsabers
TATUM: Now these are two "would you rather" questions, and you can use as many alliterations as you like. Would you rather save the life of a starving child that you've never met, or have an actual, real-life working lightsaber that you could use?
ZANO: Save a child! What is wrong with you?
TATUM: Yeah but think about it, how many starving children could you save with an actual lightsaber? That's a poor decision.
ZANO: I feel as if I've entered a corrupt SAT test.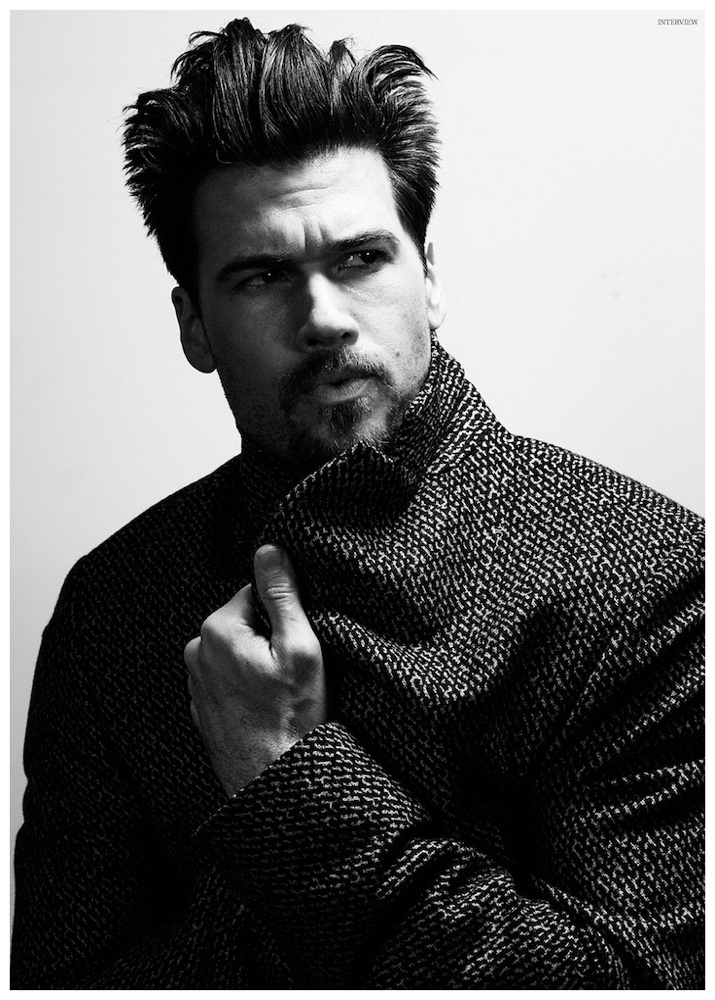 On The Possibility of Having a Vagina
TATUM: That brings me to my next question. If you could, today, grow a vagina, would you do it? Even if it's just for a limited amount of time to know what it's like to have one? You can give it back and have your own penis—not a reattached penis.
ZANO: So everything comes back?
TATUM: Yeah, everything's back to that same old Nicky from the beginning. Would you do it?
ZANO: Sure. How do you not? Let's do it at the same time.
TATUM: I would totally do that with you. I'd have matching vajays.
ZANO: [laughs] All I've got is this visual of you and I standing next to each other, looking down.
TATUM: And comparing. "Wow, yours is bigger than mine!"
ZANO: [laughs] That's the worst thing you want to hear!
Read more at InterviewMagazine.com.