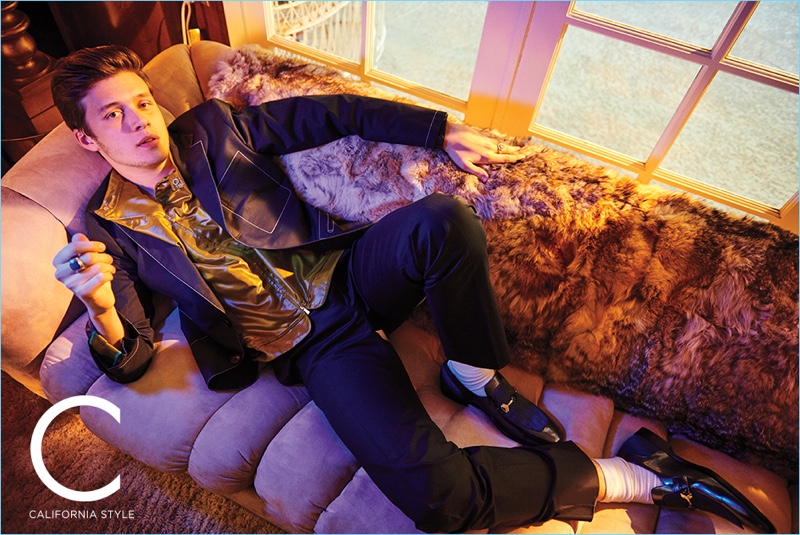 Nick Robinson definitely makes a statement with his latest photo shoot. The Love, Simon star graces the pages of C for Men in star-worthy suits and sportswear. Christian Anwander photographs Robinson, while Alison Edmond flexes the bold hand of a stylist. Front and center, Robinson wears bold styles from brands like Saint Laurent and Gucci.
Related: Nick Robinson + More Step Out for Louis Vuitton's Show
Robinson also talks to the magazine about the runaway hit Love, Simon. [Love, Simon] wasn't an immediate, Yes, confesses Robinson. But I'm so glad that I was convinced because it's been a very personal journey and there have been a lot of very serendipitous things that have happened in my life that have sort of pointed me to the conclusion that this was a good decision. During the course of production, Robinson's own brother came out as gay. He says, We were able to talk about it on a totally different level. Read more at MagazineC.com.
Nick Robinson C for Men Photo Shoot