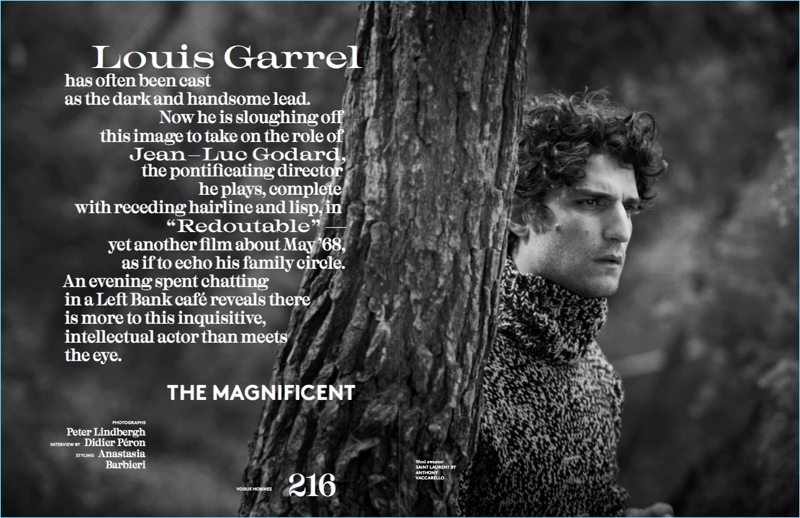 Louis Garrel reunites with Vogue Hommes Paris for its fall-winter 2017 issue. The French actor connects with legendary fashion photographer Peter Lindbergh. Venturing outdoors, Garrel appears in striking black and white images. Stylist Anastasia Barbieri outfits Garrel in modest pieces. Brands range from Louis Vuitton and Giorgio Armani to Burberry.
Related: Louis Garrel, Vincent Cassel + More Pose for Vogue Hommes Paris
Garrel also talks to Vogue Hommes Paris about playing director Jean-Luc Godard in Redoutable. Discussing the script, Garrel says, I really liked it, because I could see how we were drawn into the story in this most intimate way, how the love affair was heading downhill because, all of a sudden Wiazcmsky was seeing the man she loved and admired take a direction she couldn't grasp, and realizing she either had to get onboard or get left behind.
Garrel continues, There's this short-circuit between private and political, an interesting moment which, I think, was also a way of coming back to this whole May '68 thing with wry hindsight, in a way that's not in the least nostalgic, like a comic book twenty-year-olds today would get.
Louis Garrel Vogue Hommes Paris Photo Shoot