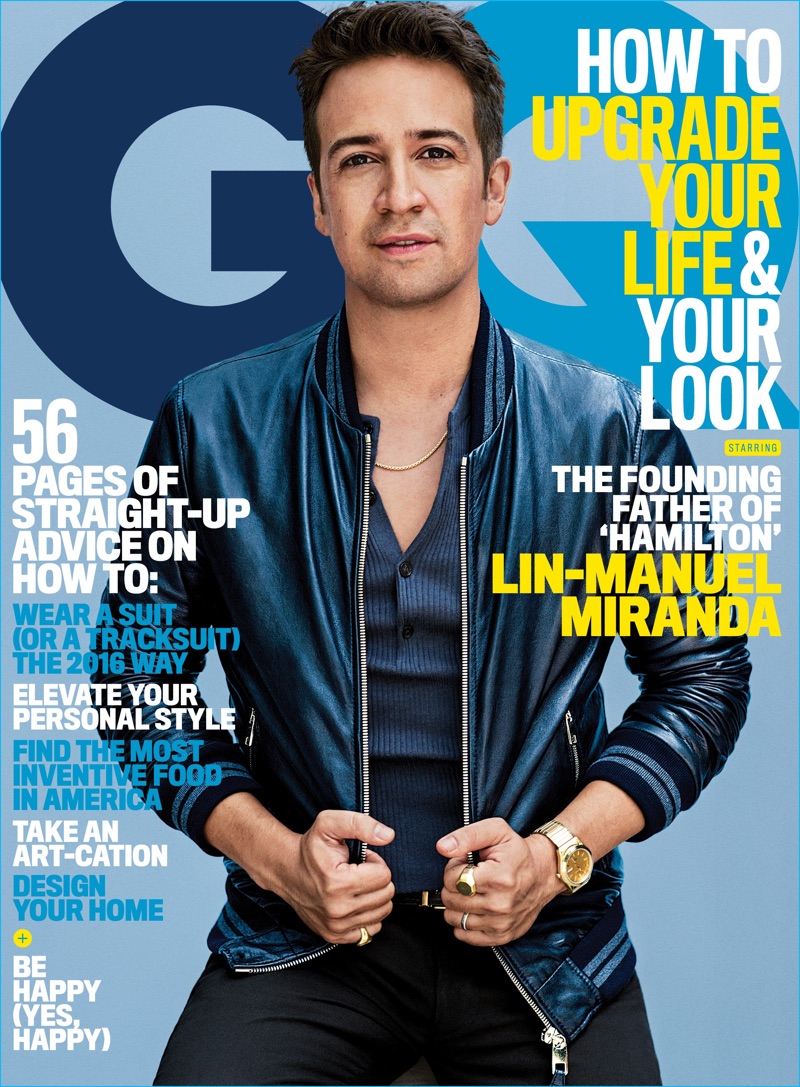 Joining the ranks of James Marsden, Hamilton star Lin-Manuel Miranda covers the October 2016 issue of American GQ. Posing for his first GQ cover story, Miranda links up with photographer Sebastian Kim. Taking to the streets, the 36-year-old actor charms in several of autumn's best fashions from an array of labels that include Joseph Abboud, Lanvin, and Prada.
Related: James Marsden Covers GQ, Reflects on Acting Career
Coming off the success of Hamilton, Miranda frames his thoughts on the future, sharing, "There are people who have a hit that connects with great success, and then they chase that success for the rest of their lives, and that's their doom. You think of artists who had that big thing, and then they go back to that well again and again with diminishing returns, but the world has moved on."
Lin-Manuel Miranda GQ Photo Shoot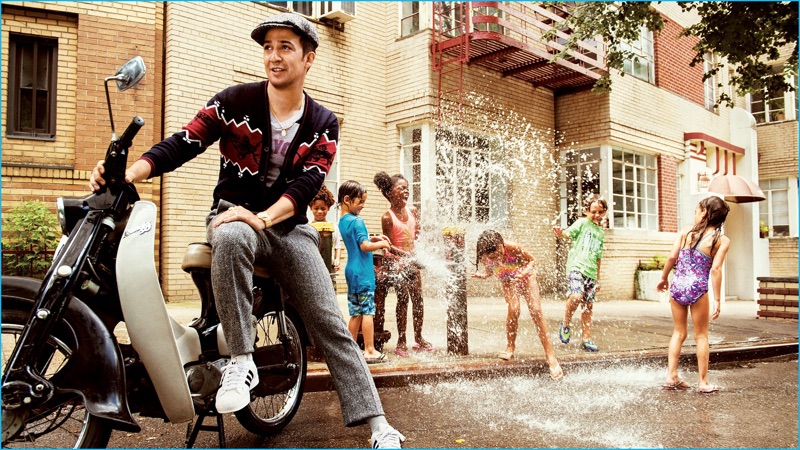 The Mary Poppins star continues, "And then there are the artists who really stay true to themselves… Bowie didn't release like, Ziggy Stardust 2. He was on to the next incarnation of himself. And that's being yourself too. Chasing wherever inspiration goes, even if it's radically different from the thing that people know you as." Read more on GQ.com.