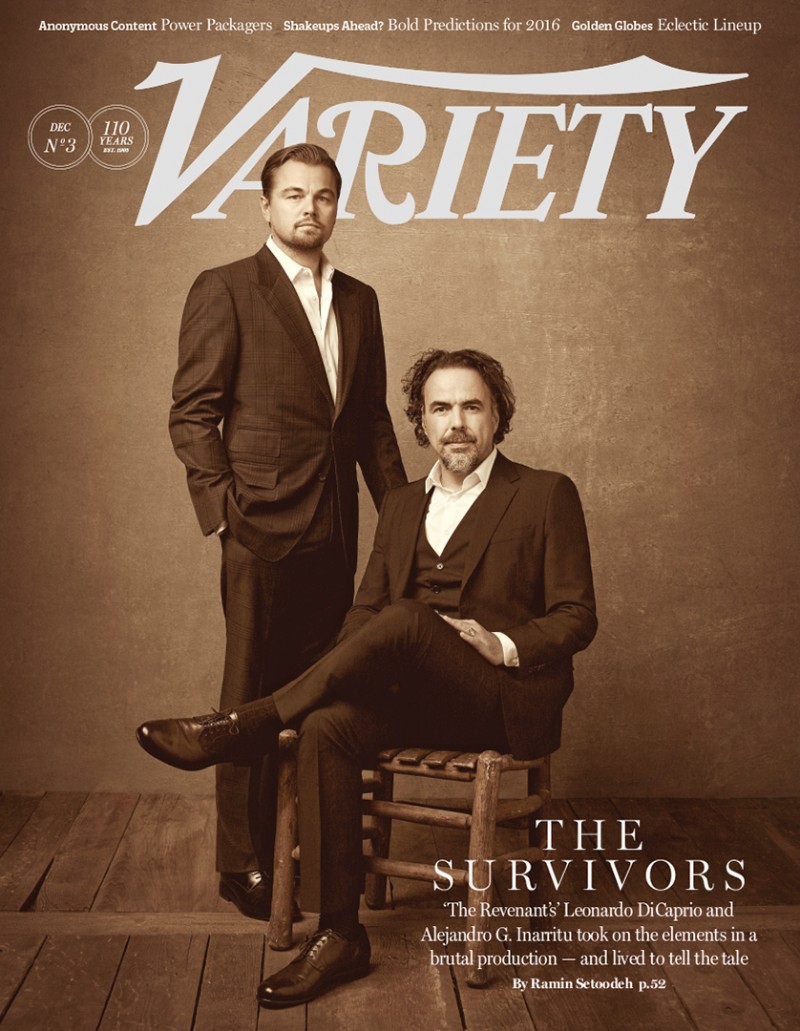 Promoting The Revenant, Leonardo DiCaprio joins director Alejandro González Iñárritu for a Variety cover shoot. Embracing a vintage flair, the pair pose for sepia hued images by photographer Art Streiber. Talking to the magazine about why he has never starred in sequels, DiCaprio confesses, "To me, every movie that I've done has been its own piece of individual art."
Related: Leonardo DiCaprio Covers Wired, Talks Escaping Death
DiCaprio continues, "That's not to say I wouldn't do something that has sequels. Some of the greatest movies in the world — The Godfather — have had sequels. The Godfather 2 is fantastic. You read a script, it's got a beginning and an end. It's hard to envision that being resurrected again. It just hasn't happened." Read more on Variety.com.