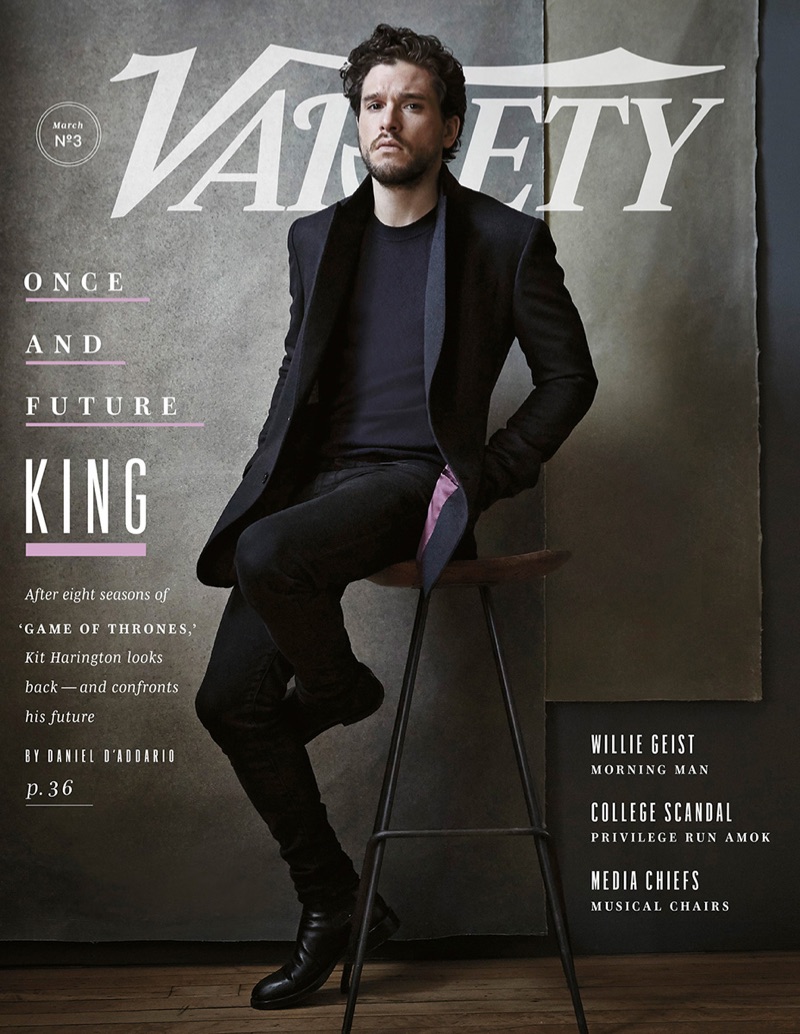 Kit Harington talks Game of Thrones for Variety's latest cover story. Photographed by Richard Phibbs, Harington connects with the publication to discuss life after the hit HBO show. Now that he's finished taping Game of Thrones, Harington sports a short slicked back hairstyle. But before, he recalls, For any other job I've had up until now, there's a contractual element over me that I have to return to 'Thrones' with a similar look. Harington continues, I can't tell you the amount of conversations I've had with agents about whether my hair's going to grow back in time.
Related: Kit Harington Reunites with Dolce & Gabbana for The One Grey
A huge part of my 20s are me with that look, says Harington. My wedding pictures [with former co-star and now-wife Rose Leslie] are me with that look. For a long time toward the end of 'Thrones,' I felt like I wanted to be a new person but I was stuck in this shape. Recalling the last day of shooting, Harington shares, I took off the costume, and it felt like my skin was being peeled away. I was very emotional. It felt like someone was shedding me of something. Read more at Variety.com.
Kit Harington Variety Photo Shoot