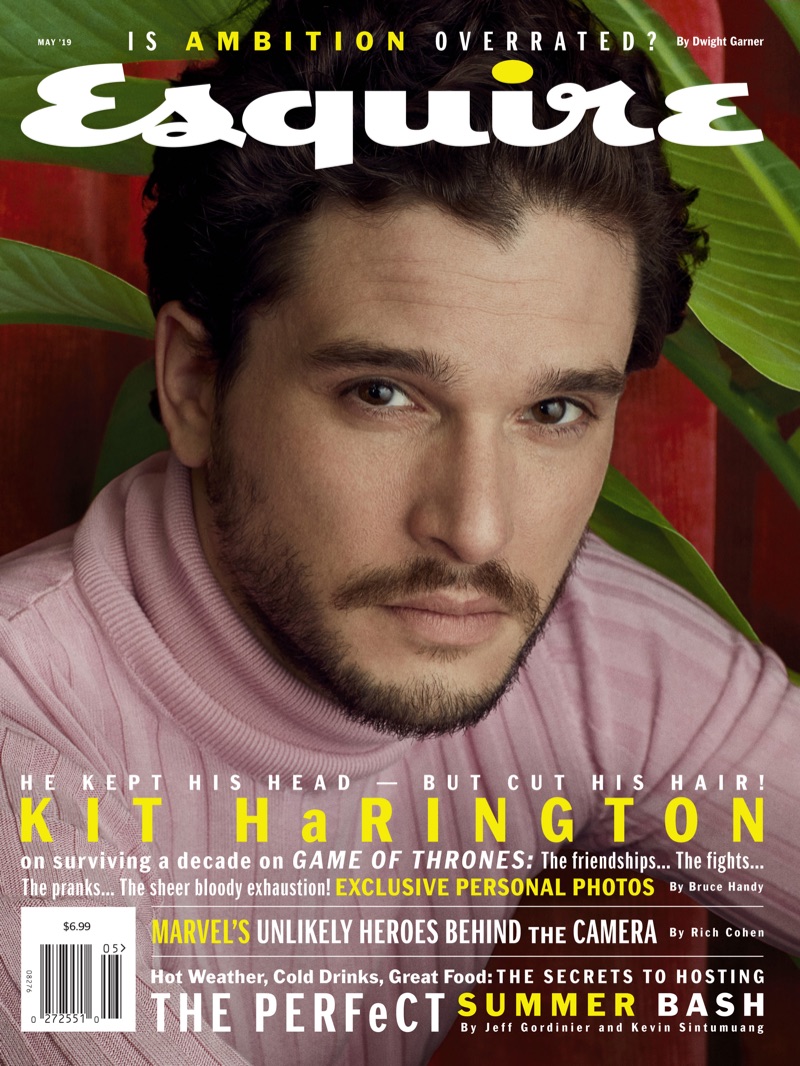 Promoting the final season of Game of Thrones, actor Kit Harington covers Esquire's May 2019 issue. Alexi Lubomirski photographs Harington in a sleek designer wardrobe styled by Matthew Marden. Reflecting on his experience filming Game of Thrones, Harington reflects on meeting his costar Emilia Clarke for the first time. I remember the first time I ever saw her. She came into the Fitzwilliam bar.
Related: Kit Harington Covers Variety, Discusses Leaving Behind Jon Snow
Harington continues, I had been talking to Rich Madden at the bar and he went, I've just met the new Daenerys. She's gorgeous. And I was like, Really? I haven't met her yet. And then she came in and I saw her and was like, Wow. She takes your breath away when she walks into a room, Emilia.
Bonding with Clarke over the years, Harington explains, I think we're good mates because we, maybe more than anyone else, know what the other one's going through a bit. I don't mean to sound like we're going through the worst thing in the world. But I think no one else other than Emilia will know exactly what being on Thrones is like, the way we're on Thrones. That's really how we kind of bonded. Read more at Esquire.com.
Kit Harington Esquire Photo Shoot