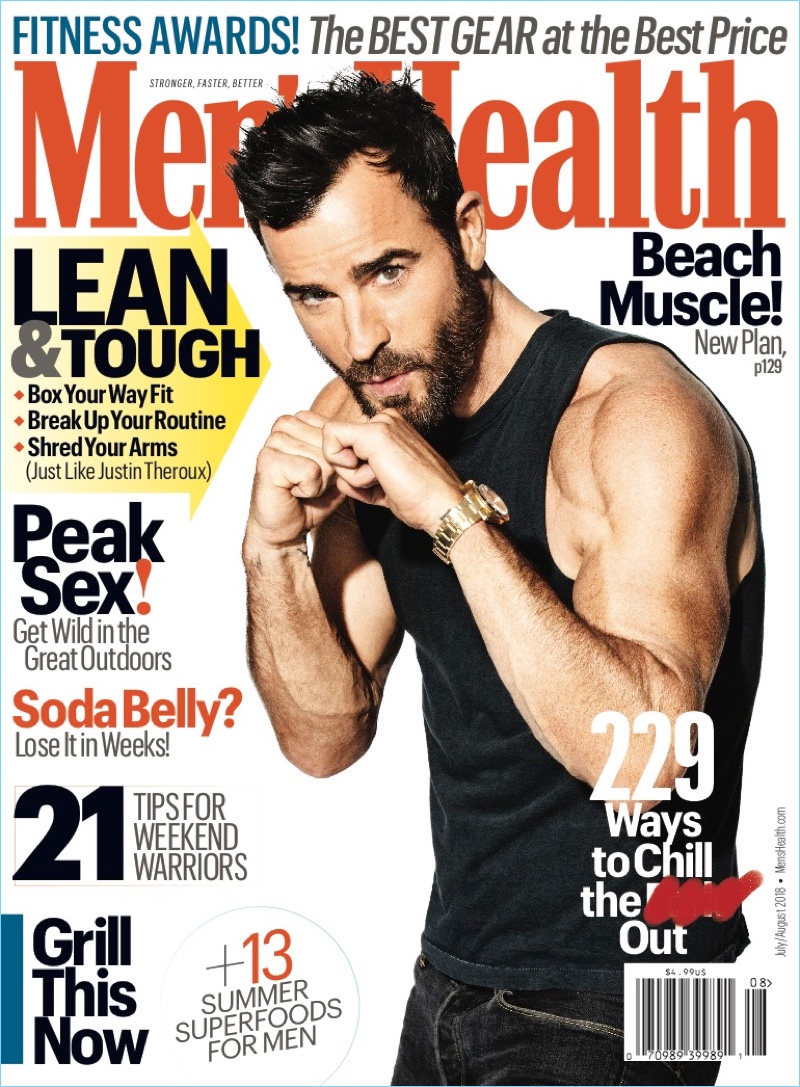 Justin Theroux strikes a fighting pose for Men's Health's latest cover. The actor, producer, and director connects with the magazine for its July/August 2018 issue. Embracing an active look, Theroux poses for the lens of photographer Ben Watts. He also discusses his new movie The Spy Who Dumped Me.
Related: Justin Theroux Covers GQ Germany, Talks Style & Shopping
Theroux says, This little bonbon popped up and I love Mila (Kunis) and Kate (McKinnon), so I was like, Yeah let's go to Budapest and do this. I get to shoot things, blow things up, and be a spy for a while.
When it comes to selecting projects, Theroux shares, I learned–not early, but at some point–if you do the things you like to do, you'll produce better work. He continues, When you're doing things you don't want to do, the work suffers. How could it not? I gravitate toward the next thing I think I'll enjoy, as opposed to things I think would be smart to do, or a good career choice. Read more at MensHealth.com.
Justin Theroux Men's Health Photo Shoot