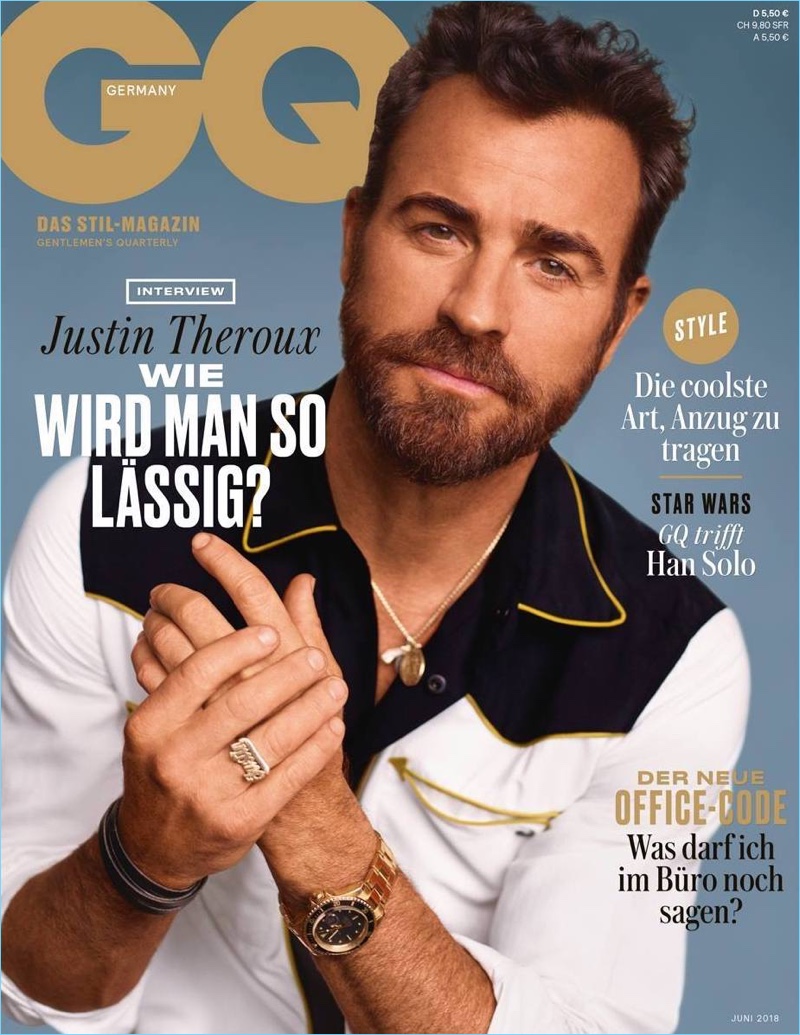 Sporting a Bottega Veneta shirt, Justin Theroux covers the June 2018 issue of GQ Germany. Photographer Thomas Whiteside captures the actor for the photo shoot, while Grant Woolhead handles styling. No stranger to fashion blogs and the style sections of magazines, Theroux discusses his personal style. Described as having a vintage rocker style, Theroux explains, Yeah, I like the uniformity of it. I likes uniforms. Black jeans, t-shirt, jacket, boots, and maybe a baseball cap.
Related: Justin Theroux Rocks Leather for Louis Vuitton Spring '18 Campaign
In a translated quote, Theroux talks about his last purchase. That was funny enough a black vintage t-shirt, with a Surf Shop logo. I found that when I drove across Texas. I am in love with these things. I also love Spring Break shirts from the 80s.
While his fashion go-to's may seem like a uniform, Theroux regularly shops. The 46-year-old says, I go shopping constantly. But I know also exactly what I want. Therefore, it works that short and painless with me. There has never been a time that a sales associate shows me something and says, That would be great! and then I say, Oh my god, you're right! Nobody ever sold me anything like that. I just go through the clothes quickly, and I'm gone. I do not need more than ten minutes in a shop.
Justin Theroux GQ Germany Photo Shoot