In addition to Andrew Garfield, Italian magazine L'Uomo Vogue enlists Jude Law for a September 2016 cover story. Photographed by Tom Munro, Law takes a seat in an oversized coat, paired with slim tailoring. Posing for moody images, the 43-year-old actor is styled by Robert Rabensteiner, wearing labels such as Dior Homme and Prada.
Related: Jude Law Covers Esquire UK, Talks Confession & Absolution
Jude Law L'Uomo Vogue Photo Shoot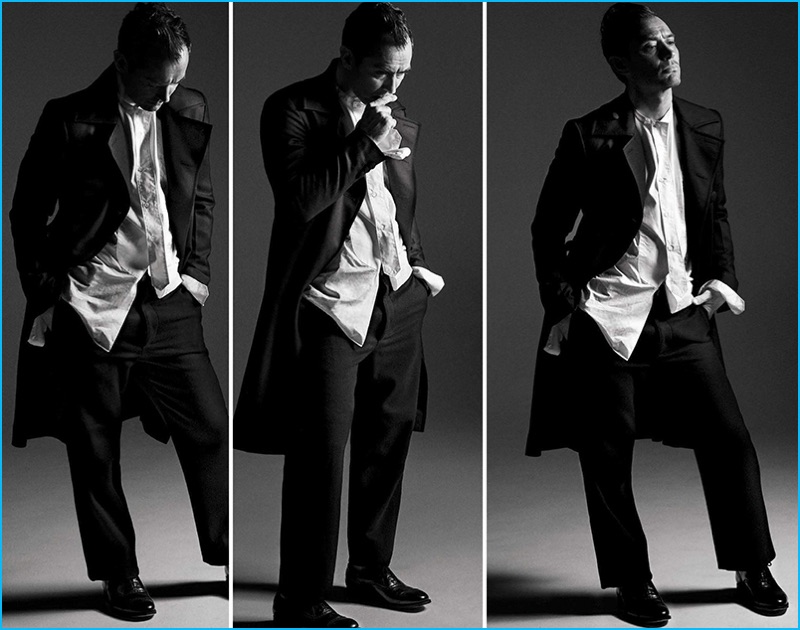 Discussing his latest project, The Young Pope, which is directed by Paolo Sorrentino, Law says, "Look at how delicately Paolo begins to unpeel; he does not miss a beat. It is a piece where I keep wanting to say to people: pay attention. There is not a word, there's not a line, there's not a confession that isn't going to come back and be relevant."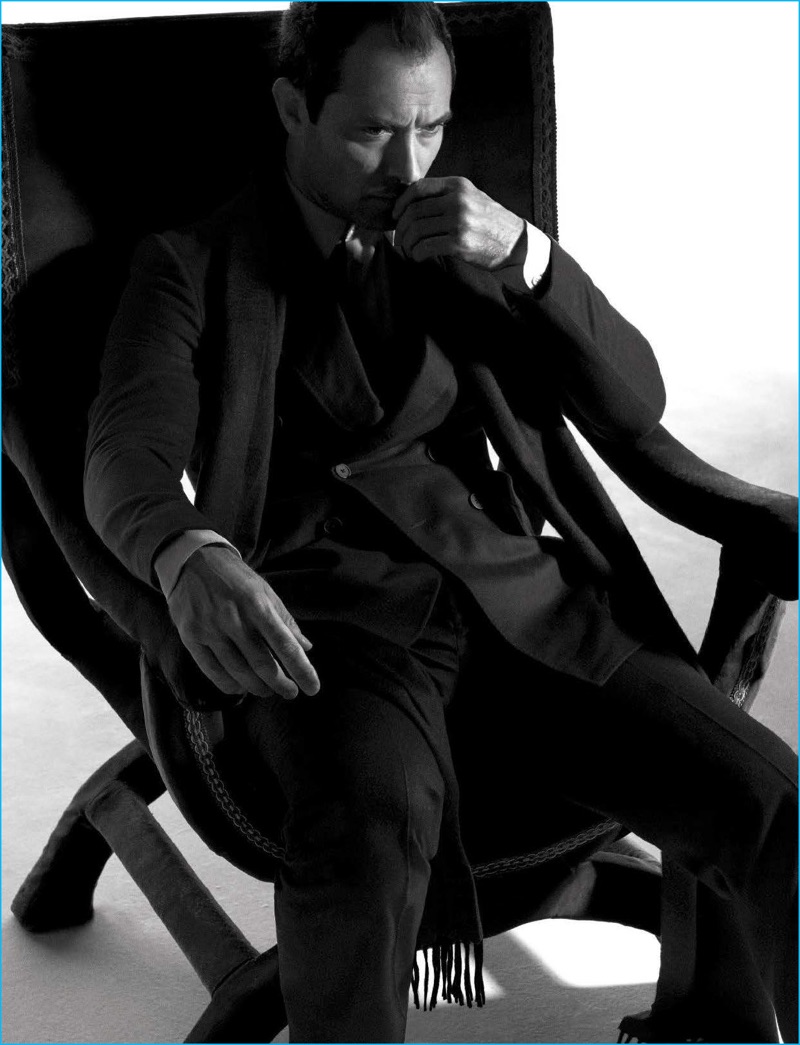 Law explains, "It is a slow-burn in many ways. You have to keep an eye on not only what the characters say but also on where he's putting the camera. His storytelling visually is one of the things that makes Paolo such an important filmmaker today." Read more on Vogue.it.