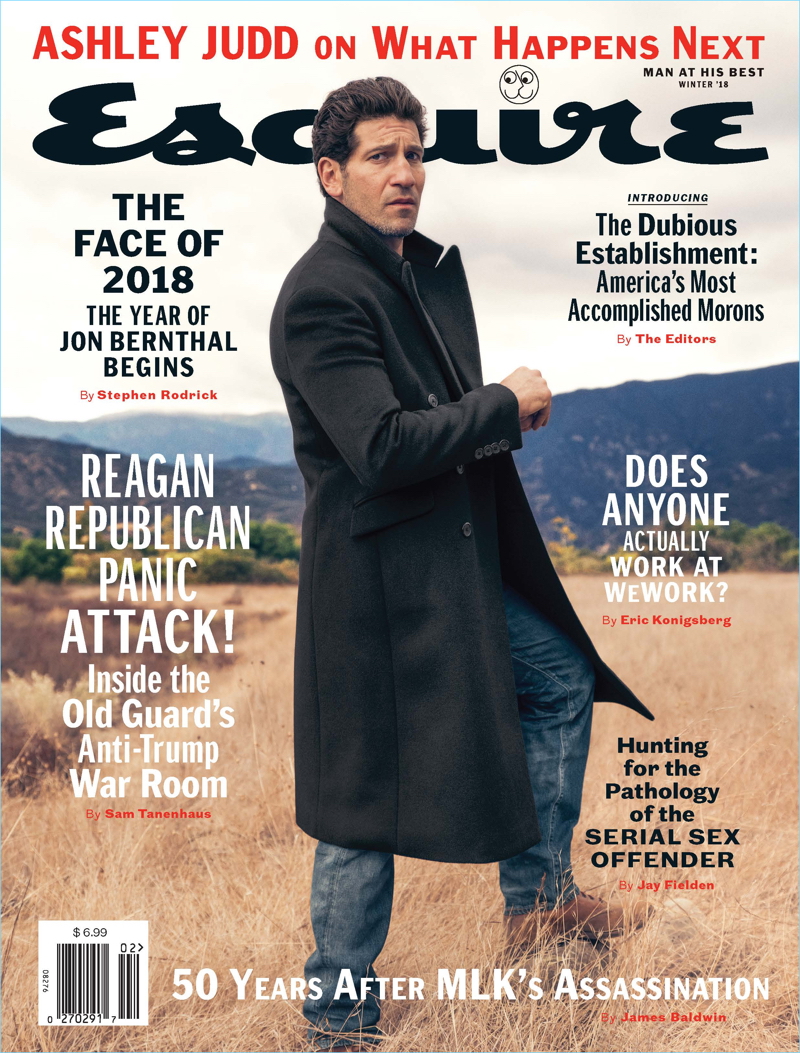 Jon Bernthal covers the winter 2018 issue of Esquire. The star of Netflix's new series The Punisher, Bernthal stars in a feature by photographer Beau Grealy. Stylist Matthew Marden (See Management) outfits Bernthal for the occasion. Bringing a rugged charm to classic menswear, Bernthal wears brands like BOSS and Simon Miller.
Related: The Return of Macho Style | Jon Bernthal Sports Fall Looks for GQ Shoot
Talking to the magazine about working with him on set, the actor confesses, Ask people on set and they'll say I'm difficult. But it's not about my trailer or the food; it's always about making the role make sense. Bernthal is also anti-superhero. You talk about Leo, you talk about Brad, the guys I really, really respect—and they have all kind of stayed clear of the superhero stuff, says Bernthal. Read more on Esquire.com.
Jon Bernthal Esquire Photo Shoot