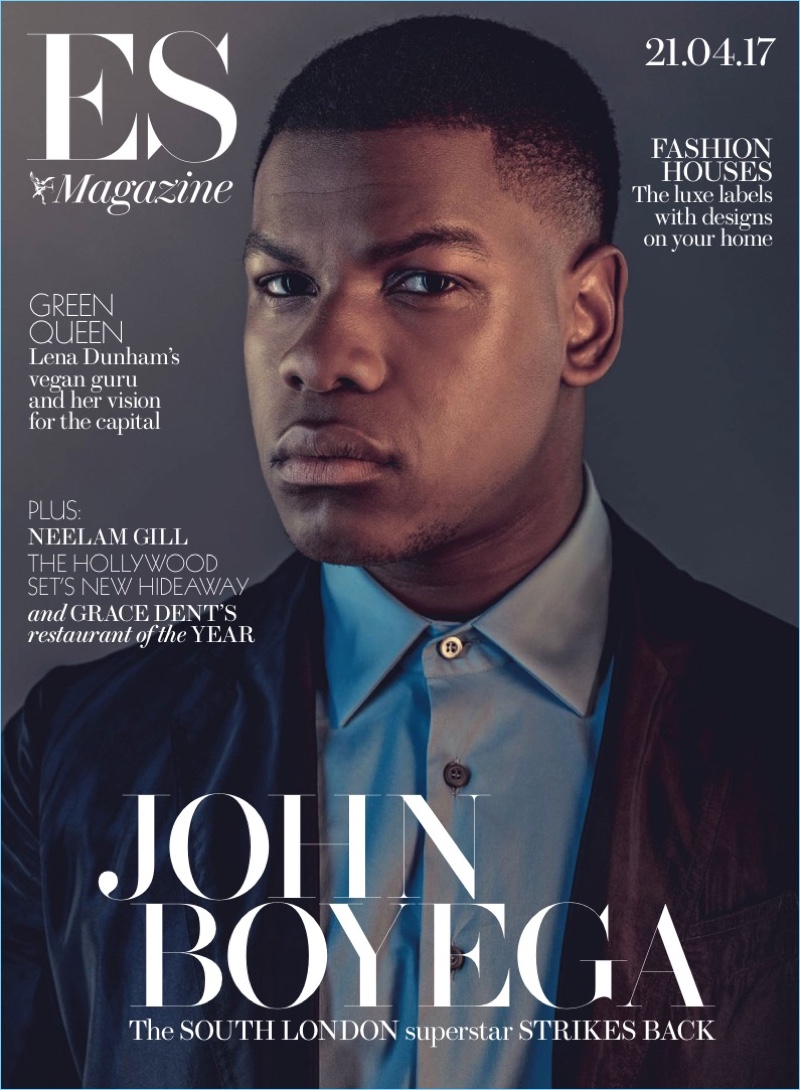 Yann Rabanier photographs John Boyega for a new cover story. The Star Wars actor stars in a photo shoot, which features styling by Jenny Kennedy. Putting on a serious face, Boyega wears practical designer pieces from the likes of Prada and Dries Van Noten.
Related: Style Watch | John Boyega in Burberry
Connecting with the magazine, Boyega addresses Samuel L. Jackson's criticism of English actors taking African American roles. Boyega reflects, "Damn, Sam. I love him, but he didn't have to go there. I was actually going to send him a message to check that he's cool. But look, I get it. I just think there's no end result in black Brits and African Americans going back and forth at each other.
The 25-year-old actor continues, "I rate Sam and he's always showed me love–he's like a big unc–but, across the planet, the black experience is a layered one and his comments didn't represent that."
John Boyega ES Magazine Photo Shoot