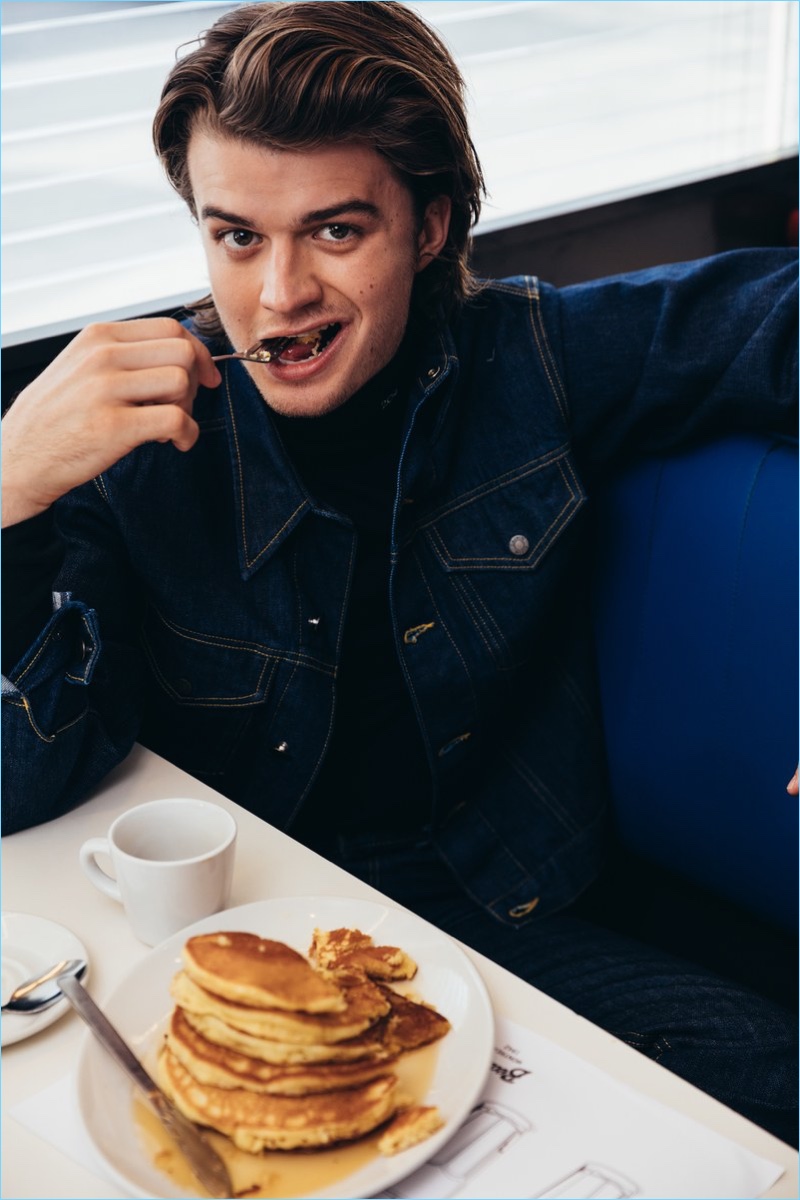 Stranger Things actor Joe Keery catches up with GQ. Photographer Aaron Feaver captures the star as he stops by various diners. Showcasing a stylish agenda, Keery wears the latest designer fashions. He sports brands that range from AMI and Tom Ford to Calvin Klein. GQ also talks to Keery about his world-famous hair and if he gets recognized. Do I get recognized? I guess it depends on if I'm wearing a hat or not, says Keery. The hairdo is a dead giveaway. There's nothing I can do. It's just the way my hair grows. It's my parents' fault, really, because they have such big hair too.
Related: Joe Keery Covers L'Officiel Hommes España, Talks Stranger Things
Keery continues, People always ask me, but it's not like I use a shitload of hairspray or anything. I wash it probably every two or three days. On set—that's the real preparation. There's a whole process. Washing the hair at a specific time before coming in to shoot, and then a whole blow-drying routine, and then doing a thing to the back, and getting it cut a specific way. On set, the process is pretty lengthy. But in my normal, everyday life…most of the time, it totally looks like shit. Read more on GQ.com.
Joe Keery GQ Photo Shoot