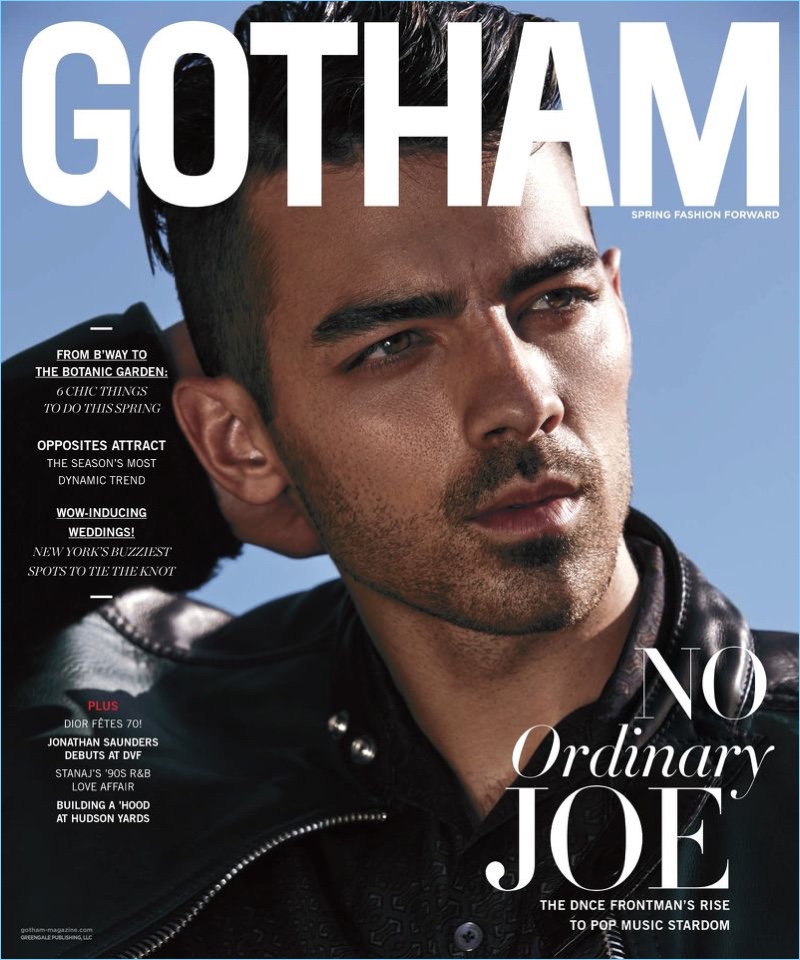 The current face of GUESS underwear, Joe Jonas is back in the spotlight with a new cover story. The DNCE frontman covers the most recent issue of Gotham magazine. Dennis Leupold photographs the artist in stunning images, which features styling by Paris Libby. Jonas poses for pictures outdoors, wearing designer pieces by brands such as Fendi and Bally.
Jonas recalls his past with the Jonas Brothers and being a Disney star. The 27-year-old singer shares, "There's moments where I look back and I have to laugh. I don't really want to hide anything from my past, but I easily could have done with a few less hairstyles back in the day."
Related: The Jonas Brothers Bring Runway Style to the 2017 Grammy Awards
Jonas continues, "Other than that, I'm really proud of everything. I grew so much from it. We actually have a plan as a band–because I don't think Cole has seen it yet–to get pretty drunk and watch Camp Rock and see what it's like now. Read more on Gotham-Magazine.com.
Joe Jonas Gotham Photo Shoot