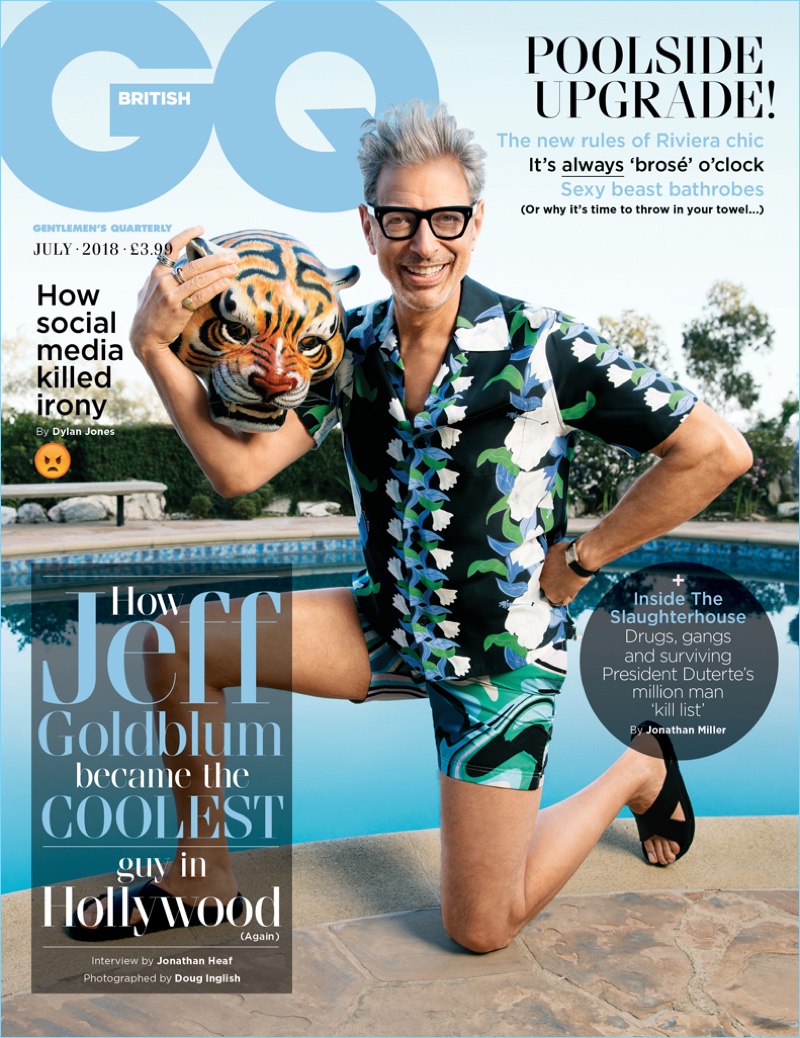 Jeff Goldblum is the embodiment of summertime fun. The 65-year-old actor covers the July 2018 issue of British GQ. Posing poolside, Goldblum is photographed by Doug Inglish. Meanwhile, his designer wardrobe, which includes Saint Laurent, is styled by Andrew T. Vottero. Connecting with British GQ, Goldblum talks about the climate of Hollywood today.
Related: Jeff Goldblum Covers GQ Australia, Talks About Aging in Hollywood
With the climate as it is, and with the page turned as it should be in Hollywood now, one has to be vigilant, says Goldblum. Never would I want to do anything that is disrespectful or diminishing and I am more aware of that now than ever. I hope I have always amplified people's enjoyment rather than abuse it. It was never creepy and I hope my ways have been gracious and full of goodwill. And so far, it still feels like I can be me. Read more at GQ-Magazine.co.uk.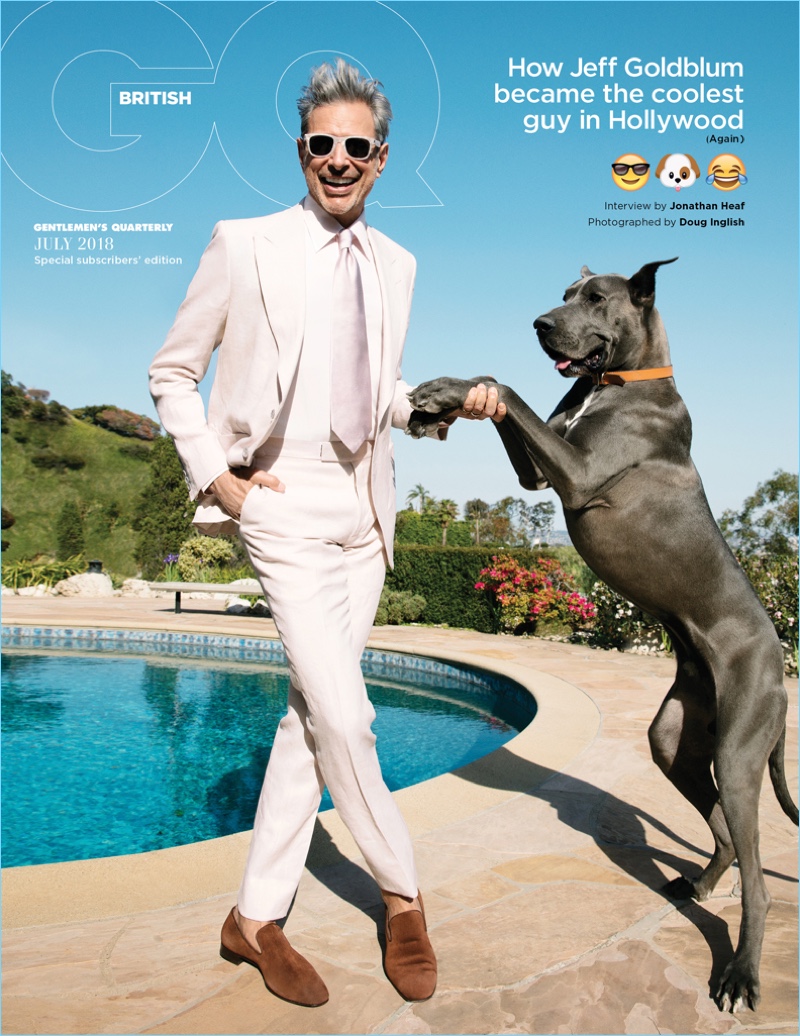 Jeff Goldblum British GQ Photo Shoot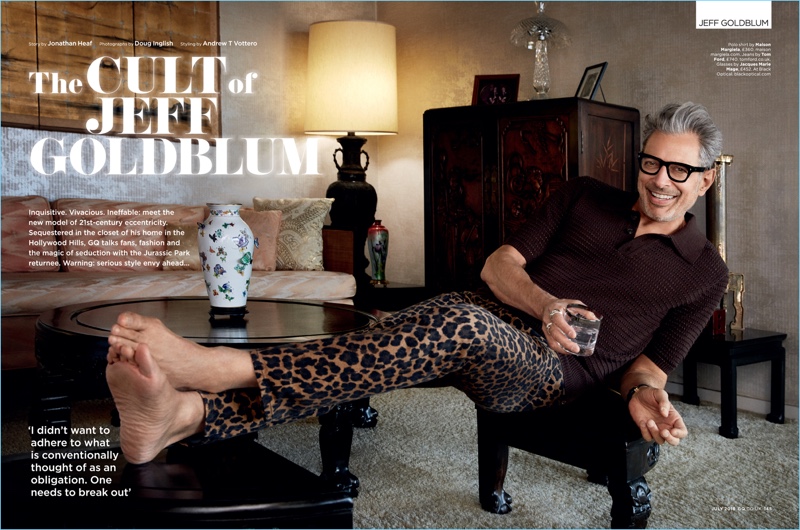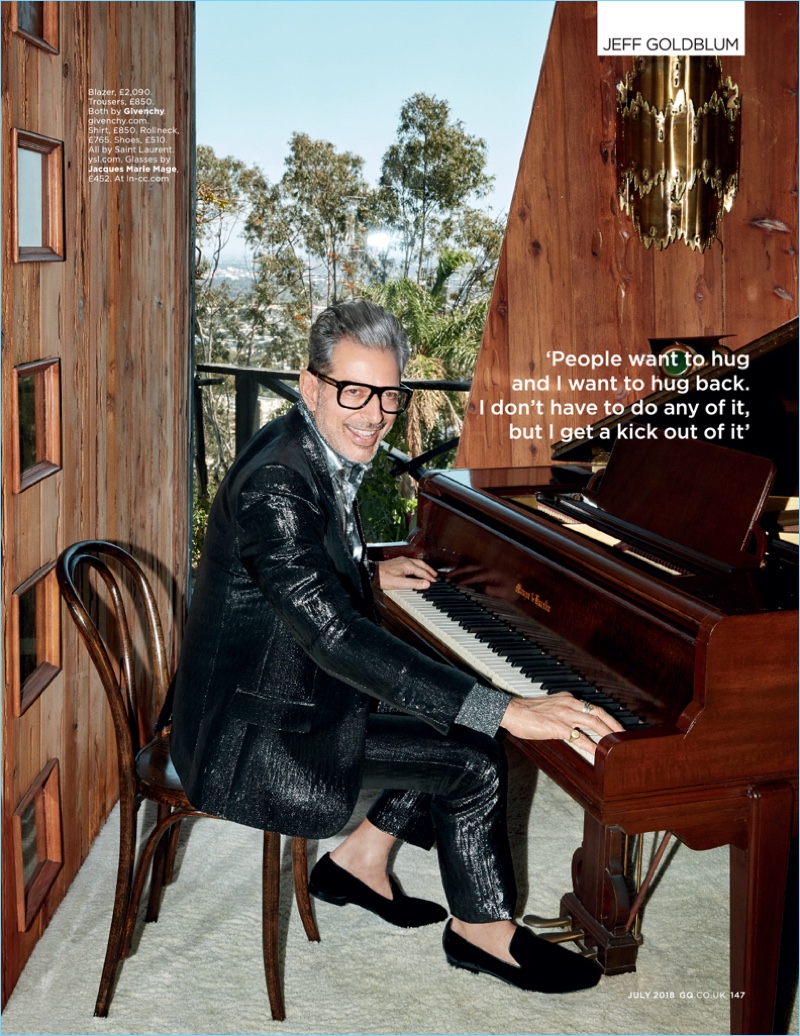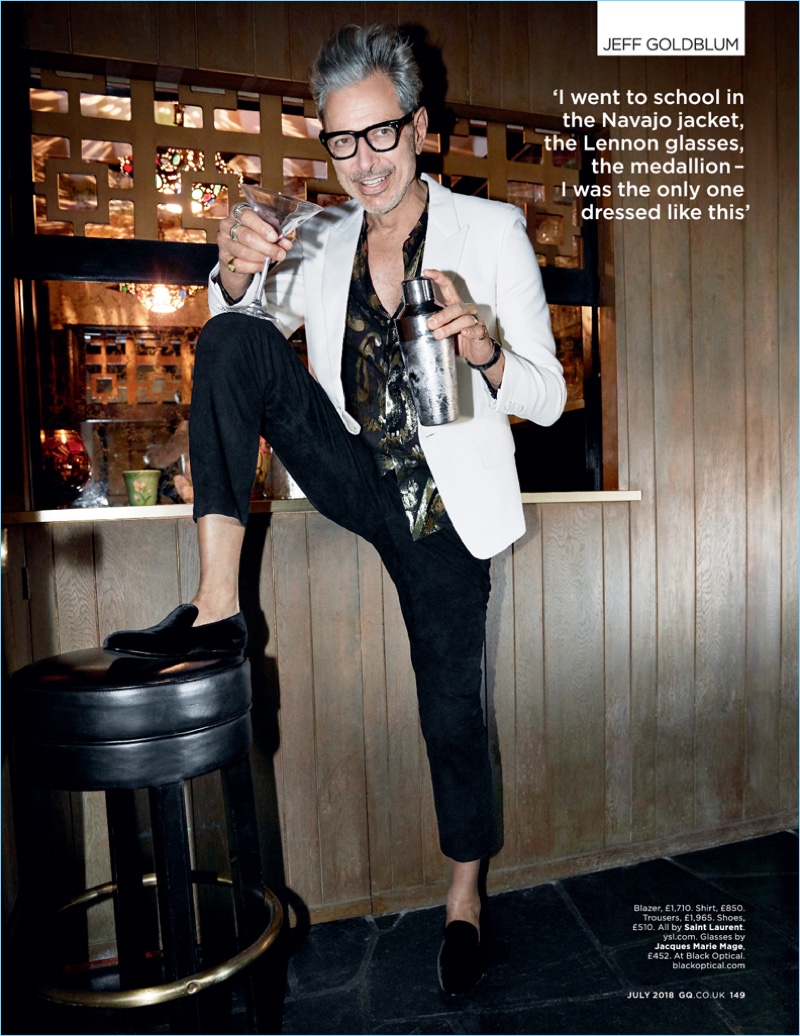 Grooming: David Cox
Prop Stylist: Ali Gallagher
Production: A+ Productions