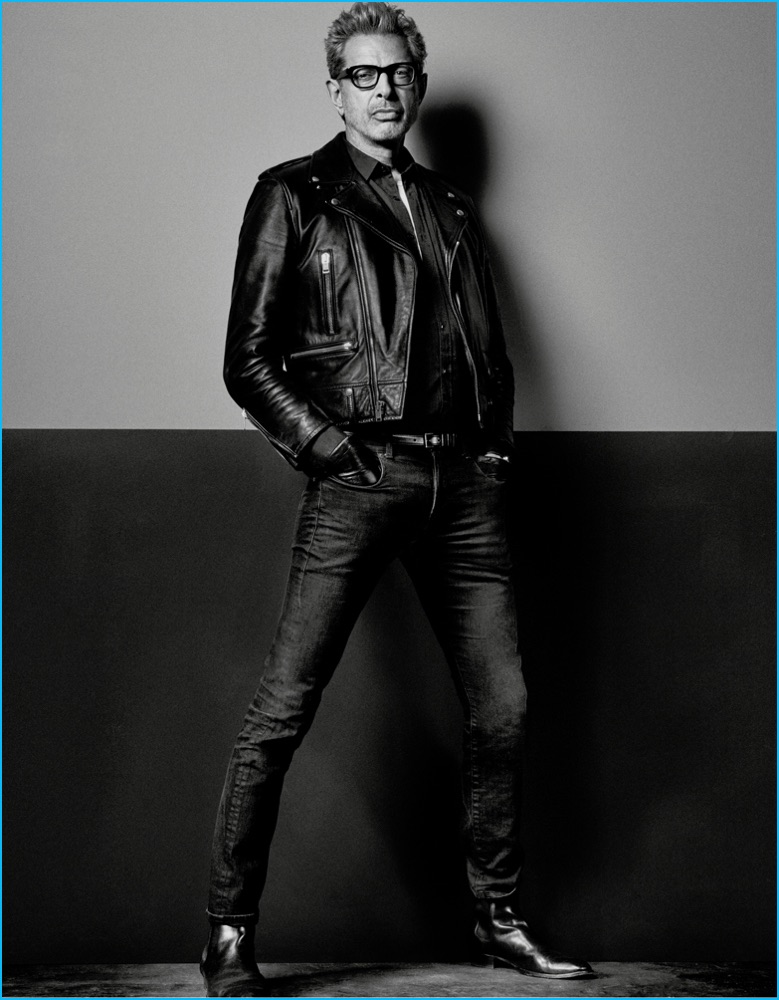 Photographed by Craig McDean, Independence Day: Resurgence actor Jeff Goldblum brings his modern style to the pages of Interview magazine. The actor sports a look right out of his own wardrobe. A fan of Saint Laurent by Hedi Slimane, the 63 year-old actor is front and center in skinny jeans, a leather biker jacket and ankle boots.
Goldblum connects with actor and writer Fred Armisen for his feature interview. Asked about what a day of work entails for an actor, Goldblum responds, "I think it changes. I'm thinking about this Independence Day movie this last summer, and sometimes the days would go long–like, 16-, 17-hour days. And so if my energy flags, it feels like work to manage it and to figure out if I need to take a nap or sit down or eat some more—because, you know, I like to eat every two or three hours."
Jeff Goldblum Interview Magazine Photo Shoot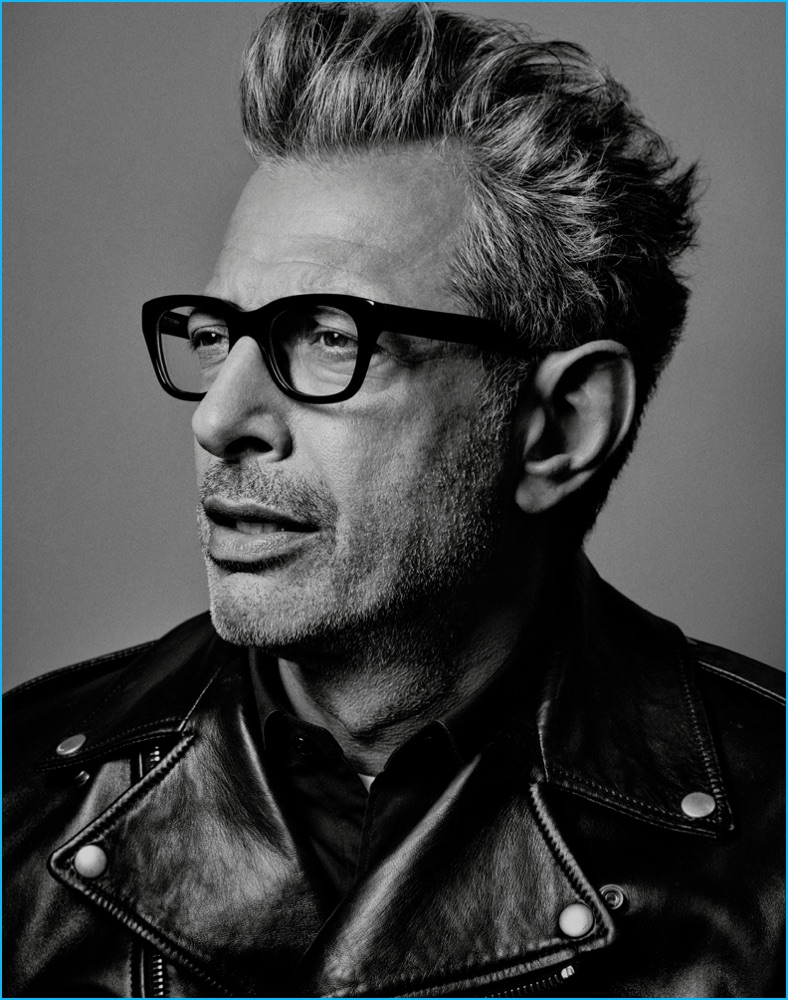 Talking more about craft services, Goldblum shares, "And they give you that breakfast, which I love—boy, do I love that truck. That's a very nice situation. And the lunch is usually good. But sometimes there's five or six hours in between, so figuring out how to procure meals gets a little work-y. But, most of the time, as much as I've done it, it always feels like a special privilege that I'm terrifically grateful for."
Goldblum sums up his thoughts, explaining, "I think of it as work-slash-play, because it's the work of play. It's a playtime. And I like how time goes on set. It's almost like time on an airplane or something where people are together. It's a different, very trippy kind of time, I find, because you're together in imaginary time where you're out of time. You're called upon to be present and honor what can happen in the moment. And the whole day can go like that. The whole day can be a kind of meditation. " Read more on InterviewMagazine.com.
Jeff Goldblum Parade Magazine Photo Shoot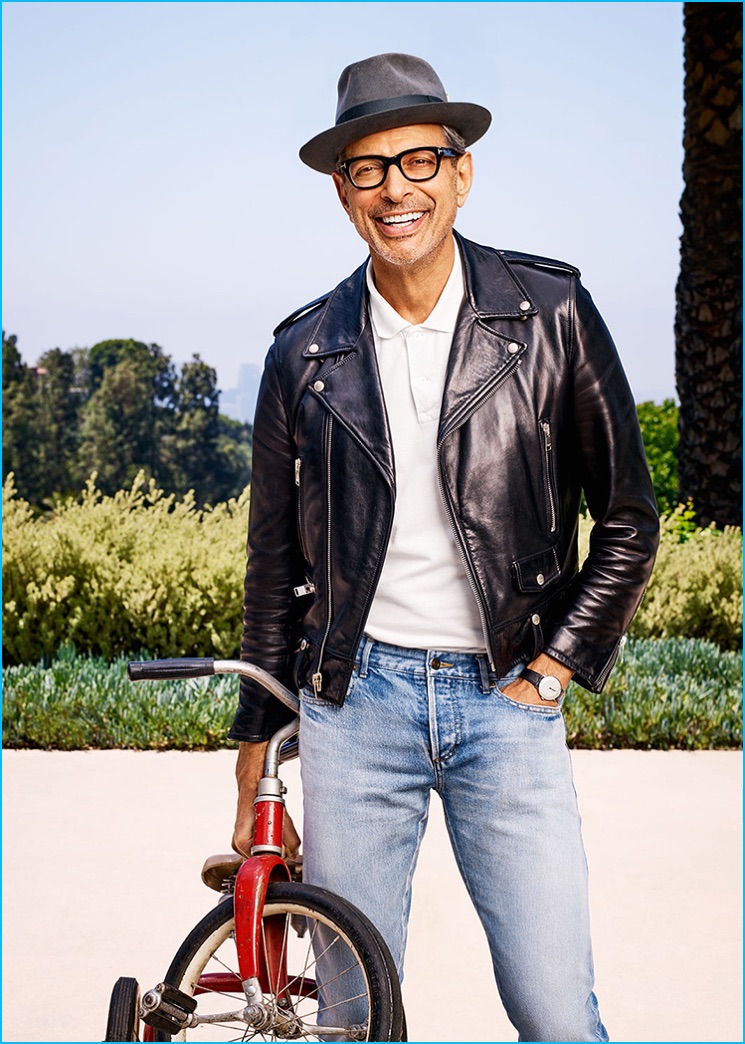 Jeff Goldblum also connected with Parade magazine recently. Photographed by Jeff Lipsky, Goldblum is pictured in a series of contemporary looks. Talking to the magazine about playing an action role in Independence Day: Resurgence, Goldblum shares, "I'm a humble student of acting and a grateful actor who shows up each time trying not to take it for granted. I like that I get to play a variety of parts, but I've liked the few parts where I'm 'heroic' and so-called actiony."
Goldblum adds, "Can you imagine? The world is potentially going to end, and the human species and the planet are your responsibility—and right in front of your eyes, we lose three billion people. That's a challenging thing to act, and a nutritious thing—I love that."