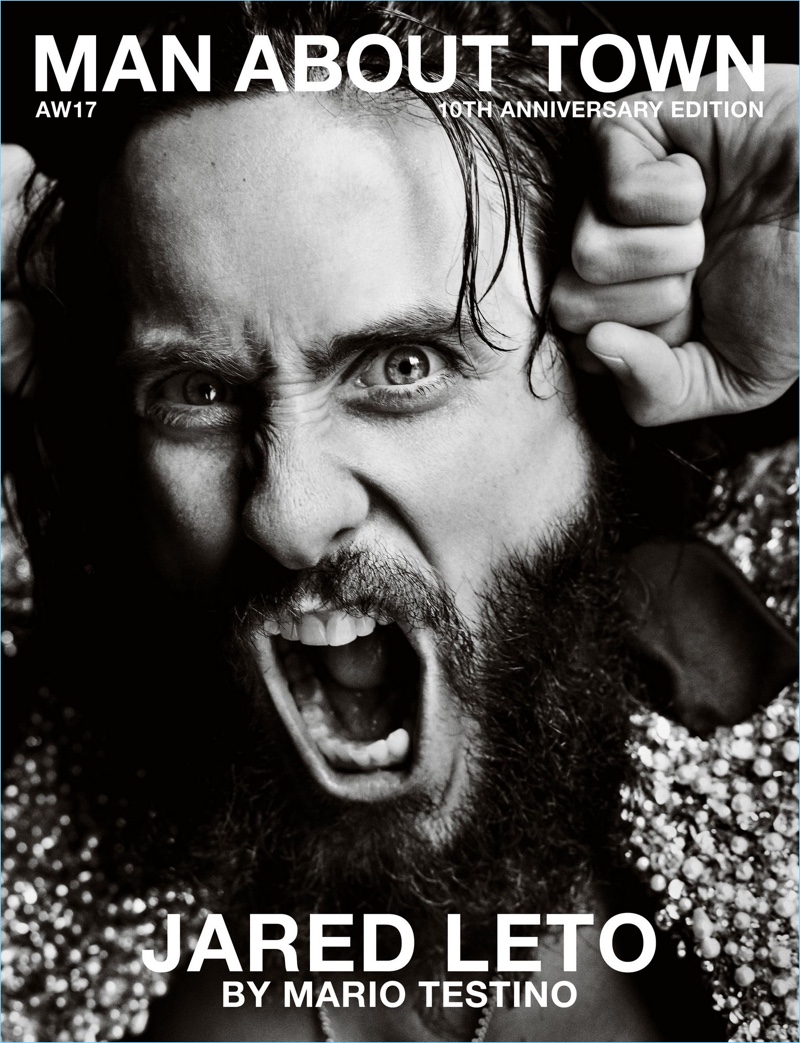 Jared Leto brings a rebellious energy to Man About Town's latest issue. The muli-talented singer and actor connects with photographer Mario Testino for a glam rock photo shoot. Testino captures Leto with the help of stylist James Valeri. Continuing Leto's relationship with Gucci, Valeri styles the entertainer in pieces from the Italian fashion house.
Related: Jared Leto Covers WSJ. Magazine, Talks Future Acting Roles
Leto talks to the magazine about his music with Thirty Seconds to Mars. I've put a lot of my own self-doubt and fear into my work, says Leto. A song can be a prayer, a song can be a bullet, a song can be a friend. It's been that way for thousands of years.
Leto continues, Songs have been our history, our culture, a place where we can capture a moment, a person, a spirit of something or someone, and share it ad infinitum. It's a place where we tell stories. Walk On Water is a song that speaks to the times we're living in. Read more on ManAboutTown.tv.
Jared Leto Man About Town Photo Shoot