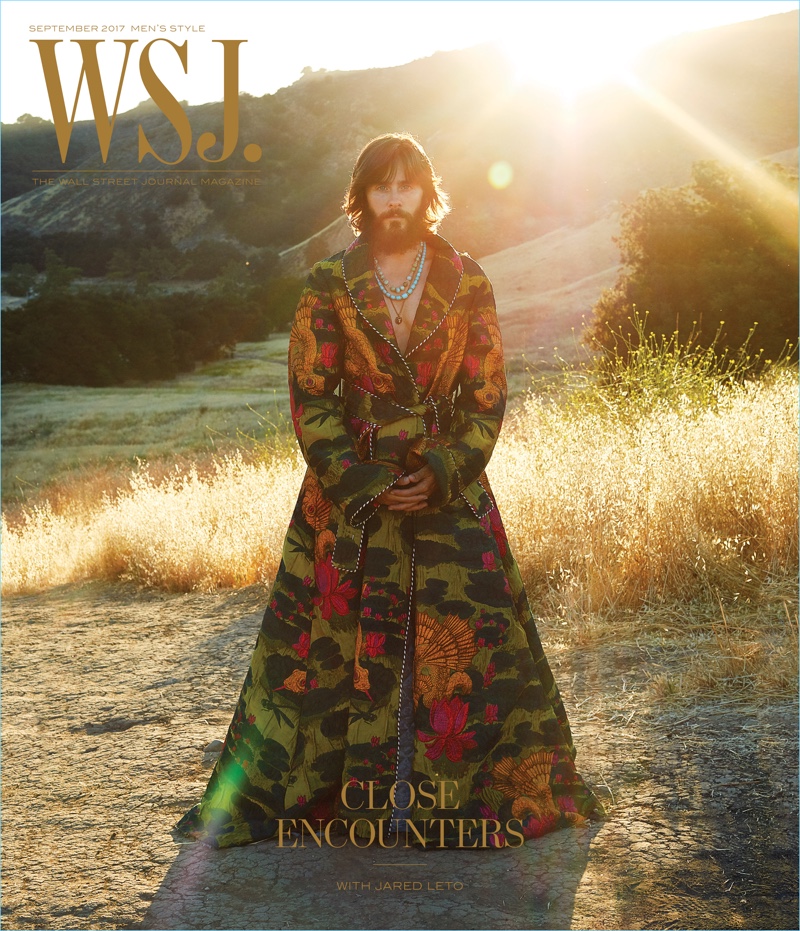 Jared Leto brings his eccentric style to the pages of WSJ. magazine. The actor and Thirty Seconds to Mars
Pin frontman covers the magazine's September 2017 issue. Leto reunites with friend and photographer Terry Richardson for the outdoors shoot. It's here that George Cortina outfits the star in Maison Margiela, Gucci, and other brands.
Related: Jared Leto Continues to Turn Heads in Gucci
Connecting with WSJ., Leto talks about how he'd love to act in a comedy. However, he explains, "I might not be at the top of the list for, like, a funny dude. But if someone is dying or suffering greatly, I'll get a call." Laughing, Leto continues, "I got calls about [playing] Charles Manson, Ted Bundy, David Koresh and Jim Jones, all within two weeks. I'm not doing them but I thought for a second, 'Oh, my God, I should do them all.' Just put them together like a Criterion Collection box set. And then retire." Read more on WSJ.com.
Jared Leto WSJ. Magazine Photo Shoot