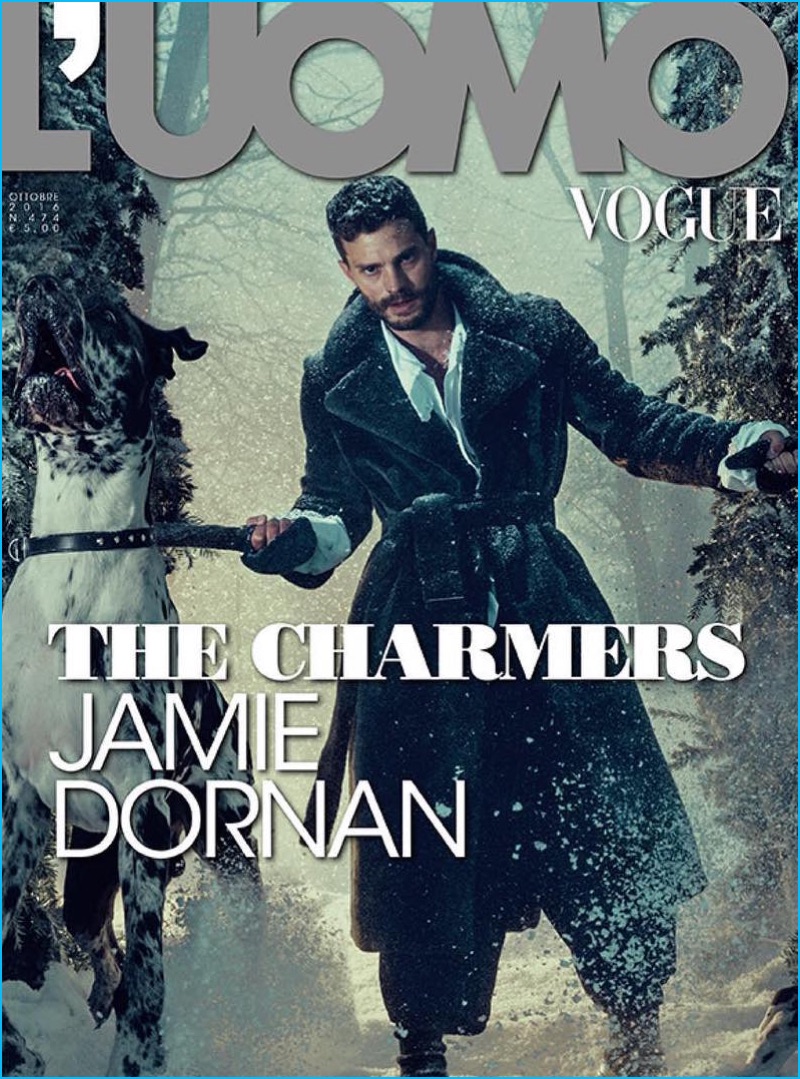 L'Uomo Vogue envisions a winter wonderland for its October 2016 cover photo shoot. Jamie Dornan connects with the Italian magazine. Donning a cheeky wardrobe, Dornan sports a mix of old world and modern inspirations. Venturing outdoors to capture Dornan for the story, photographer Norman Jean Roy collaborates with stylist Robert Rabensteiner. Dornan is a striking vision as he dons the latest from Prada, Bottega Veneta, Giorgio Armani, and other luxury labels.
Related: Jamie Dornan Stalked Woman in Real Life for The Fall Prep
Jamie Dornan Talks The Fall
Discussing his series, The Fall, Dornan shares with L'Uomo Vogue, "The Fall has been very good to me and given the opportunity, I'd play that character for the rest of my life." The 34-year-old actor continues, "It's kind of awkward to say, as he's such a horrible person but I do care for him and inhabiting his very sick mind for some reason." Read more on Vogue.it.
Jamie Dornan L'Uomo Vogue Photo Shoot