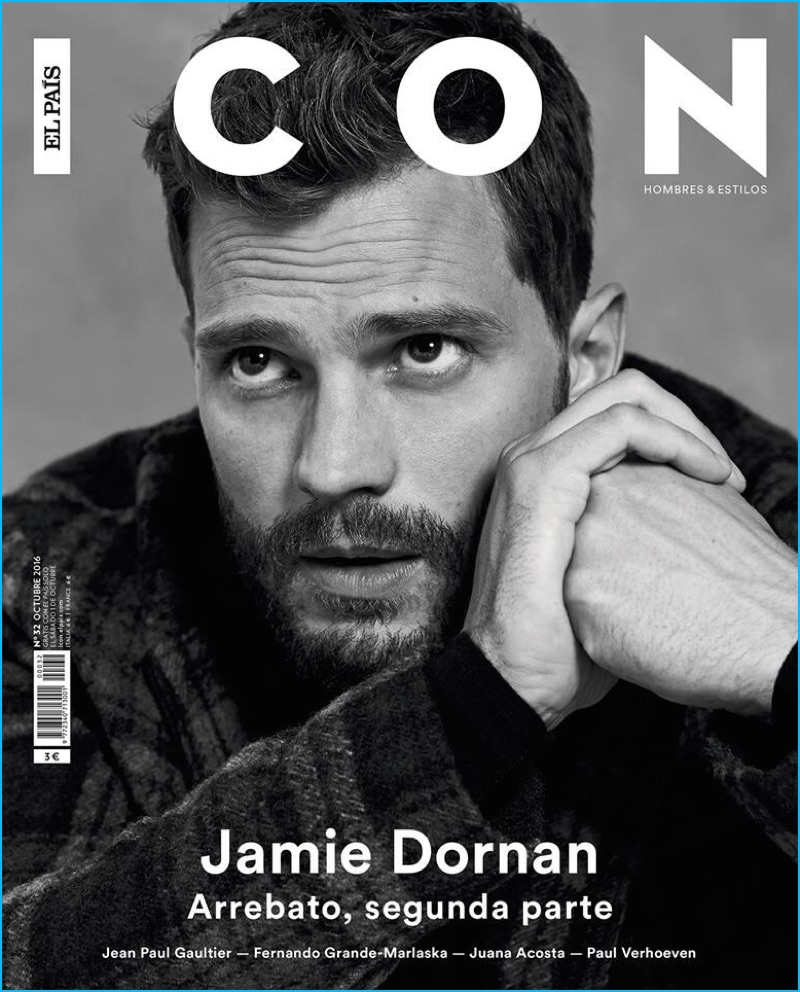 Jamie Dornan is ready for his close-up as he covers the October 2016 issue of Icon El País. Photographer Neil Bedford captures the Fifty Shades of Grey star in a series of black & white images. Donning conservative fall fashions, Dornan dons a wardrobe, which includes Prada, Emporio Armani, Marni, and more.
Related: Jamie Dornan Covers L'Uomo Vogue, Talks The Fall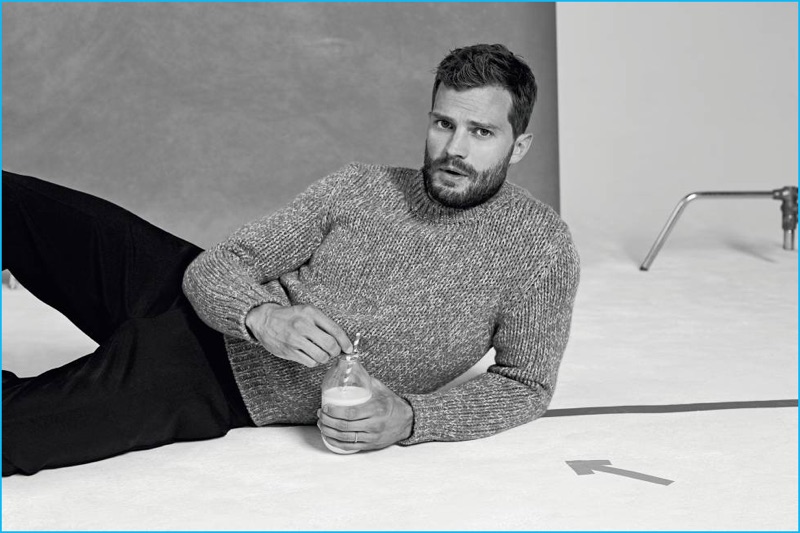 Jamie Dornan on Fifty Shades of Grey Criticism
Jamie Dornan opens up to the magazine about the criticism he received for his performance in Fifty Shades of Grey. Dornan confides, "I can even repeat some from memory. An Instagram account sent me a collection of the worst reviews." The Irish actor recalls, "I found it hilarious. One critic I had 'as much charisma as oatmeal.' Others were reported in Christian publications…I will not lose sleep over it."
Offering a candid review of his own performance, Dornan explains, "In fact, I don't think I was good in the movie. I'm pretty sure that's my worst performance to date. I'm not afraid to admit it. Sometimes things are beyond your control…although I'm not making excuses. Oatmeal was a bit harsh, but I agree." Read more on ElPais.com.
Jamie Dornan Icon El País Photo Shoot