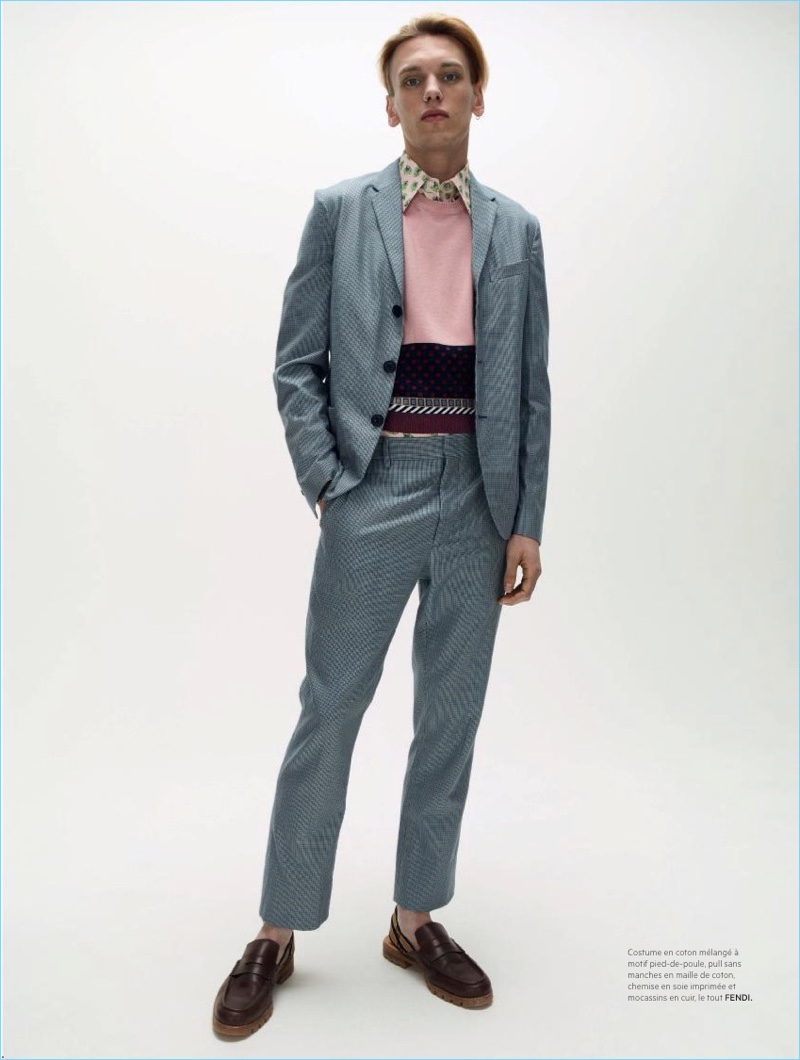 British singer and actor Jamie Campbell Bower appears in the latest issue of L'Officiel Hommes Paris. The current eyewear ambassador of Fendi, Bower models a complete wardrobe from the brand. Nik Hartley photographs the British star while James Sleaford handles styling.
Related: Jamie Campbell Bower + More Reunite with HUGO for Spring '18 Campaign
Bower also talks to L'Officiel Hommes about his music. Addressing those who label him punk, in a translated quote, he explains how his music is more punk in the soul than the sound. Anarchy, the anti-system, everything it, says Campbell.
I always wanted to be in rebellion, I do not feel good at all in the silence and conformity. It is more by principle than the thing. If I had to be in rebellion against rebellion, in über-rebellion, I would do it. We are never enough rock'n'roll for my taste.
Jamie Campbell Bower L'Officiel Hommes Paris Photo Shoot