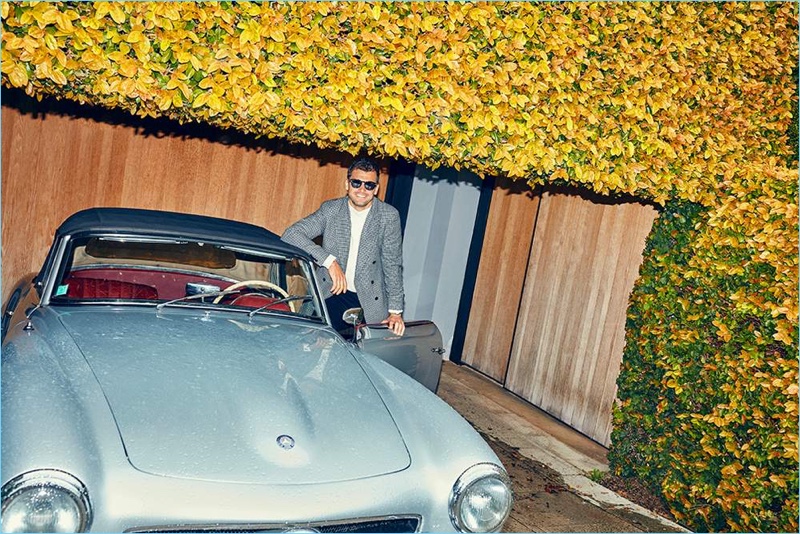 Mr Porter connects with tennis star Grigor Dimitrov for this week's edition of The Journal. Starring in a stylish new photo shoot, Dimitrov connects with photographer Arnaud Pyvka. Taking it easy, Dimitrov is styled by Dan May. He outfits the Bulgarian tennis player in fashions from brands such as Brunello Cucinelli and Brioni. Dimitrov also talks to Mr Porter about approaching life on his own terms.
Related: Evan Peters Rocks Quirky Style for Mr Porter, Talks 'Pose' & 'X-Men'
The majority of decisions, I've always taken by myself, says Dimitrov. I even remember the first contract I ever signed. I was 13 or 14 years old. I got off the phone and my dad said, What's it going to be? He said, It's your choice. It's your life. So you can understand that I like to take decisions on my own.
He's also his toughest opponent. Dimitrov confesses, Sometimes, I have to beat myself first in order to beat the other guy. He continues, And that sucks. I'm not gonna lie. But that's me. And I don't want to shy away from that. Read more at MrPorter.com.
Grigor Dimitrov Mr Porter The Journal Photo Shoot