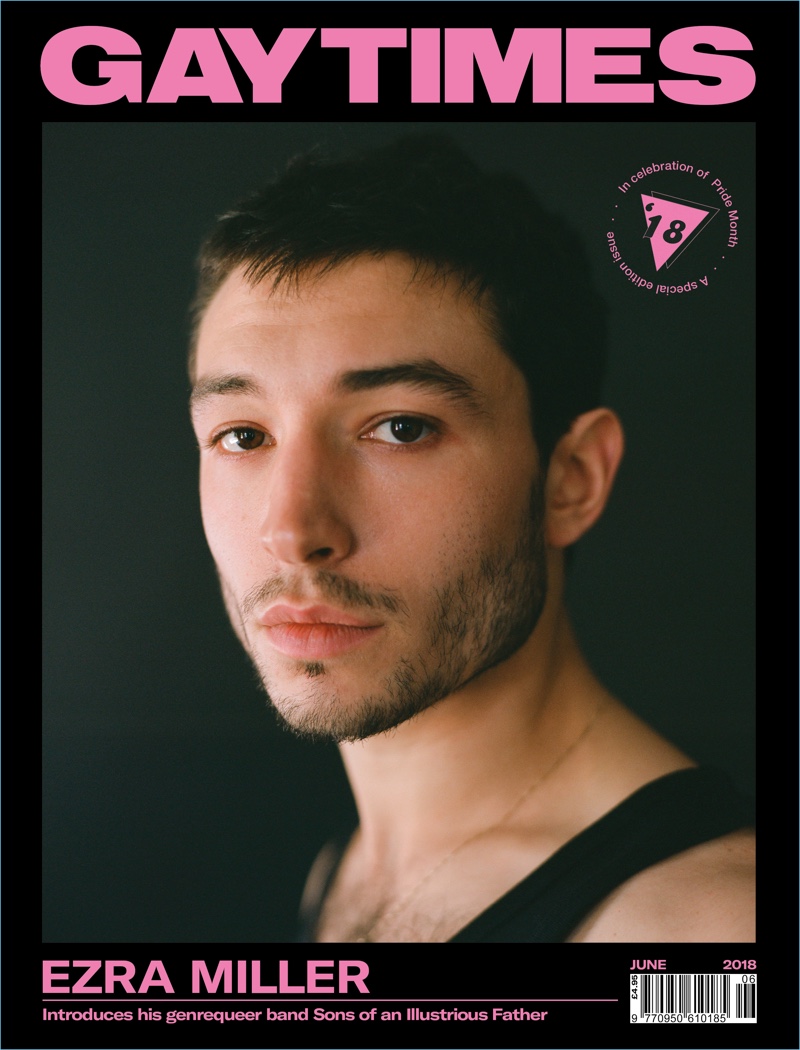 Ezra Miller celebrates LGBT Pride Month with a cover for Gay Times. Miller introduces the magazine to his band Sons of an Illustrious Father. Talking about their artistry, Miller explains, In terms of representing otherness, in some way that's very natural to us–very inevitable in that we are people who have always felt 'other' in the world. Miller continues, Then at the same time, it's very important to recognize the privileges we all have, mostly as white people. It takes somewhat of a diligence and when creating we should include perspectives that are not just those that we regularly come by.
Related: Ezra Miller Covers Wonderland, Talks The Flash
Discussing music today, Miller adds, I think we're in a really exciting moment in music. People are blending all sorts of genres, sounds, and histories, and are feeling pretty empowered to write songs about things that were previously taboo. Like their queerness or about other political ideas. It's very exciting to see some of these artists have great success. Read more at GayTimes.co.uk.
Ezra Miller Gay Times Photo Shoot