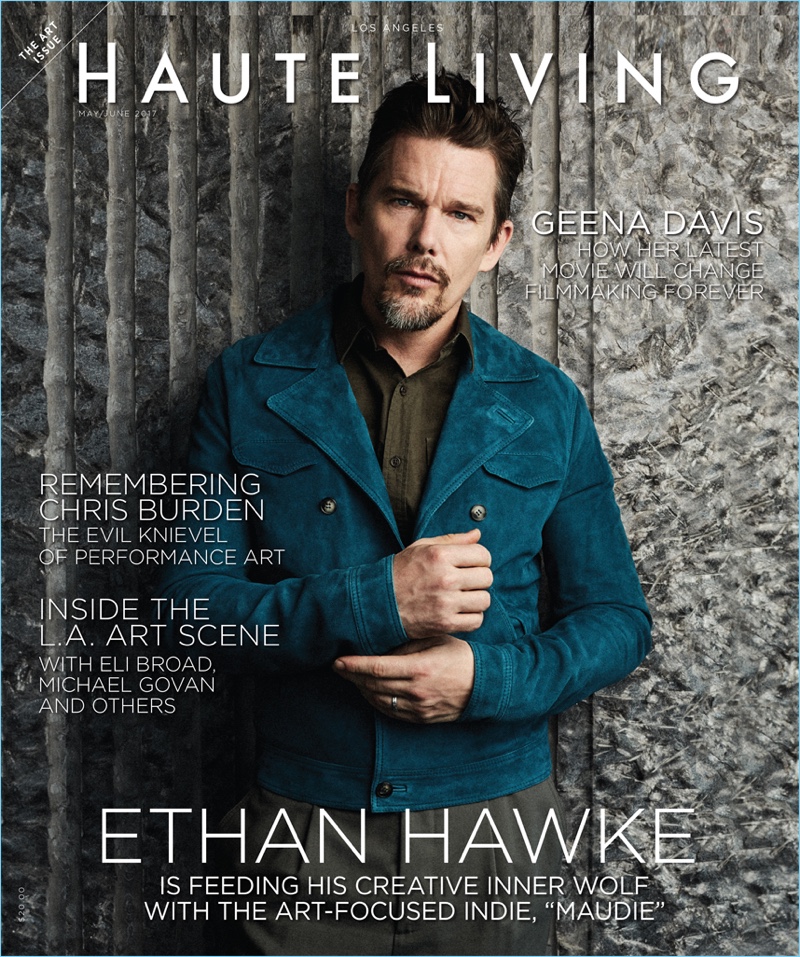 Haute Living connects with Ethan Hawke for its May/June 2017 issue. The American actor covers the San Francisco edition of the magazine. Photographer Michael Schwartz and stylist Christopher Campbell of Atelier Management come together for the photo shoot. Here, Hawke dons sophisticated designer pieces. His chic wardrobe includes brands such as Bottega Veneta.
Related: Ethan Hawke is Clad in Dior Homme for Port Cover Shoot
Linking up with the magazine, Hawke discusses his new movie, Maudie. The film chronicles the true story of folk artist Maud Lewis. Hawke plays the role of Lewis' husband, Everett Lewis. The 46-year-old actor shares, "There is something very female about it that is beautiful to me; how strong and how tough people can be, and how much of your life is in your mindset."
Hawke continues, "This is somebody who was given shit—poverty, her whole family was horrible to her, her husband marries her because he wants somebody to clean his house, and so that he can get laid every now and again. He likes his dogs more." Read more on HauteLiving.com.
Ethan Hawke Haute Living Photo Shoot