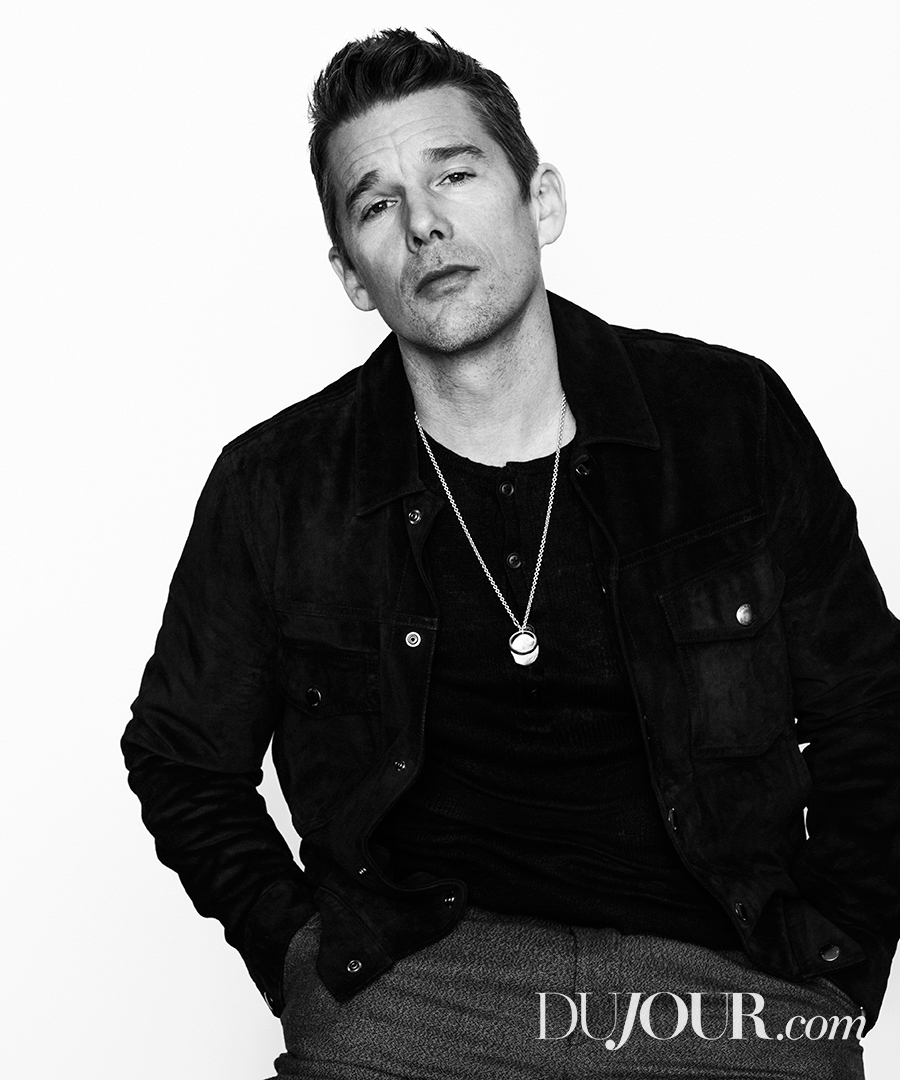 Ethan Hawke talks the blues with DuJour magazine for its most recent issue. The 45 year-old actor steps into the shoes of jazz legend Chet Baker for the anticipated film Born to Be Blue. Sitting for a series of new images, Hawke hits the studio with photographer Clarke Tolton and stylist Paul Frederick.
Ethan Hawke DuJour Photo Shoot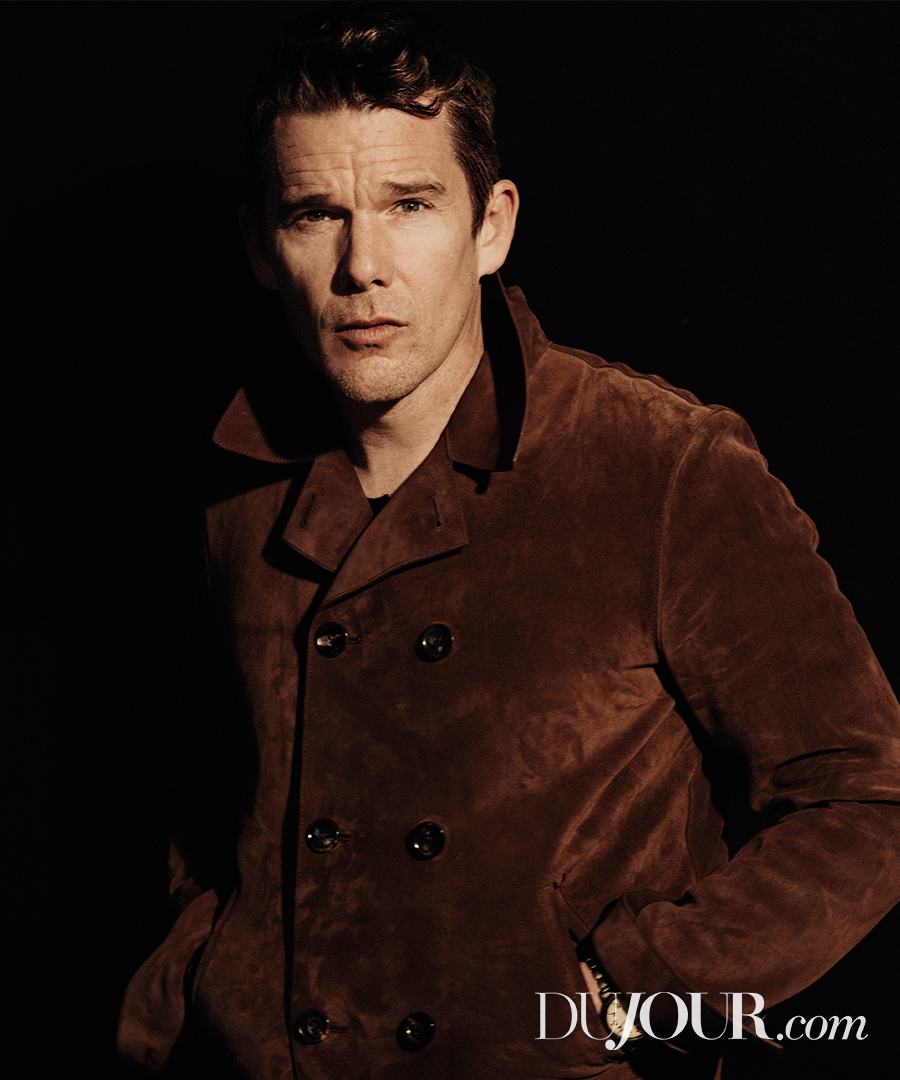 Connecting with writer Adam Rathe to discuss the project, Hawke talks about how playing Baker was one of his longtime goals. He recalls, "The long story is I was about 26 or 27 when I started to develop a movie about Chet Baker, a day in his life in his early 20s." Hawke continues, "As we were developing him, it took us too long to get the money and I got too old for the movie we conceived. It was sad for me because I really loved Chet."
Related: Ethan Hawke is Chet Baker in Born to Be Blue
Sharing what makes the movie unique, Hawke explains, "This movie had a really interesting hook: It starts with watching Chet Baker play himself in a movie." The Born to Be Blue star confides, "In general I don't really like biopics. They are usually a platform for an actor to be great, but they don't make for great cinema. They are usually kind of forgettable." Hawke adds, "And this one, by virtue of being the film within the film, announced itself right off the bat as not being the definitive true story. This is not some wannabe docudrama. It's trying to be a jazz film that explores the legend of Chet Baker." Read more on DuJour.com.