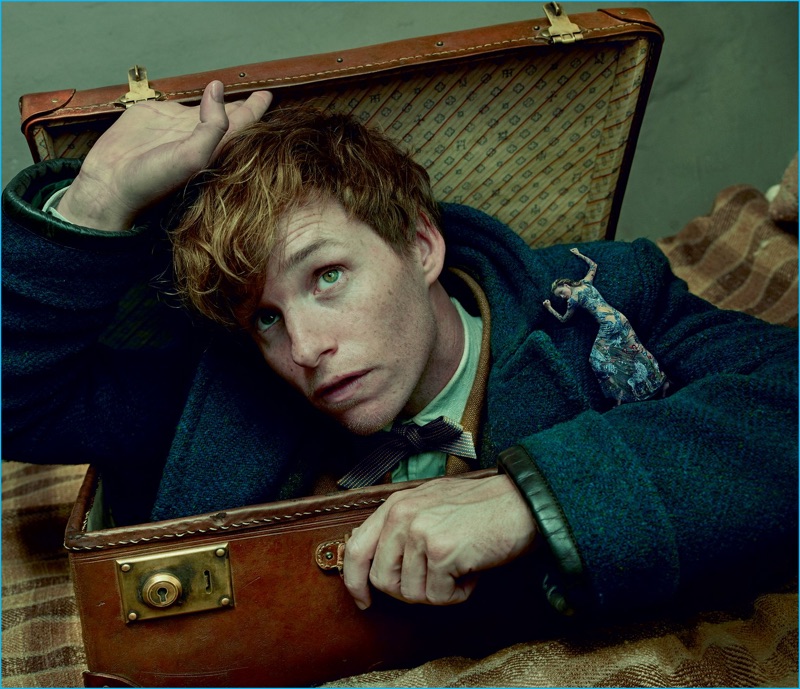 Vogue looks to the magic of Fantastic Beasts and Where to Find Them for a feature in its December 2016 issue. The film's star, Eddie Redmayne plays the leading man for a fashion spread. Annie Leibovitz photographs Redmayne alongside his co-stars and models. The quirky story captures scenes on set for the anticipated movie.
Related: Eddie Redmayne Covers Esquire UK, Reflects on Oscar Win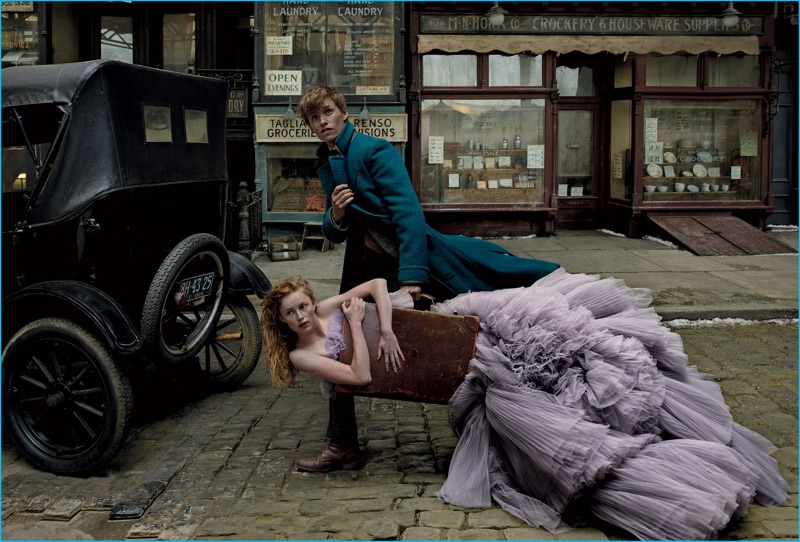 Eddie Redmayne on His Own Career in Magic
Talking to Vogue, Redmayne recalls how he had dreams to be a magician. The 34-year-old actor jokes, "I was definitely an aspirational wizard. I used to go to this shop, Davenports, by Charing Cross in London, which sells kits to professional magicians, and I was completely intoxicated. Of course, I had pretty much no skill." Read more on Vogue.com.
Eddie Redmayne Vogue Photo Shoot