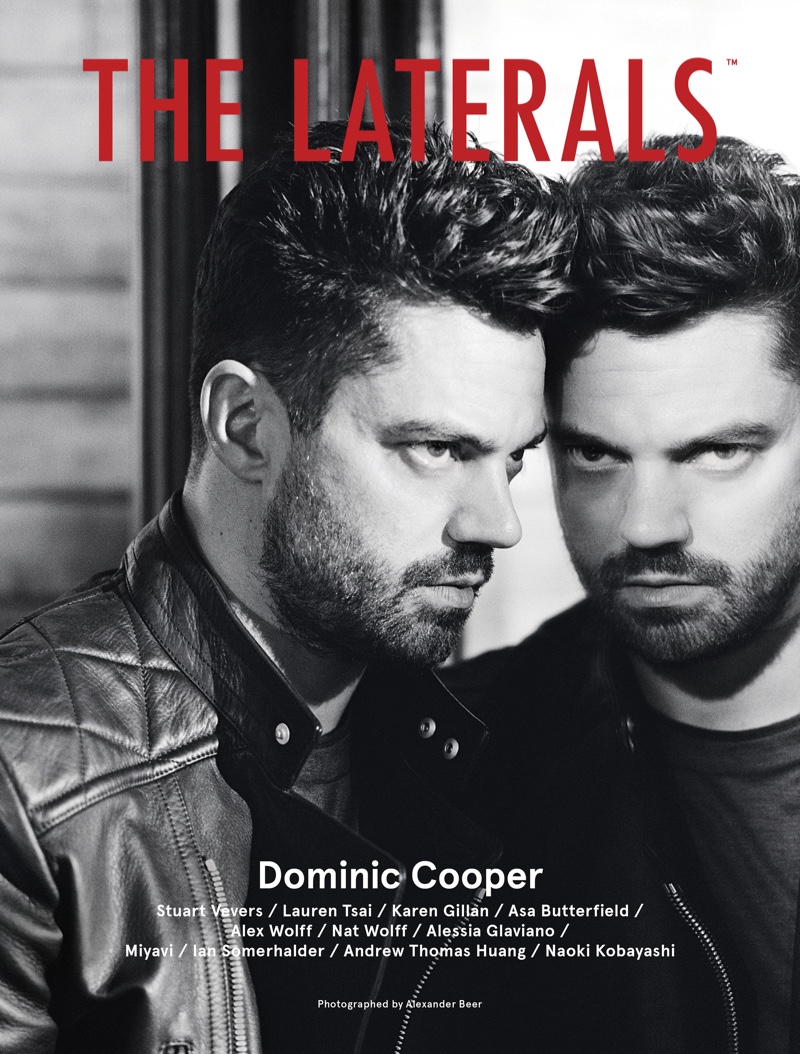 The Laterals links up with Dominic Cooper in London for one of its latest cover features. The Preacher star appears before the lens of photographer Alexander Beer for the occasion. Donning a fall wardrobe, complete with designer menswear, Cooper is outfitted by stylist Kenny Ho. Connecting with The Laterals, Cooper discusses his character Jesse Custer on Preacher.
Related: Dominic Cooper Connects with Mr Porter to Talk 007
On his connection to Jesse, Cooper explains, …that character I found very difficult because he's probably the least close to anything that I've recognized growing up. He is more removed from anyone that I've sort of observed.
The 41-year-old actor continues, So, it was a real process of both unearthing and discovering who he is. It's been an incredible journey, constantly trying to work on who he is. The creators were doing so also, we all kind of were. It's constantly changing, as the first season is a very different show from the last.
Dominic Cooper The Laterals Photo Shoot