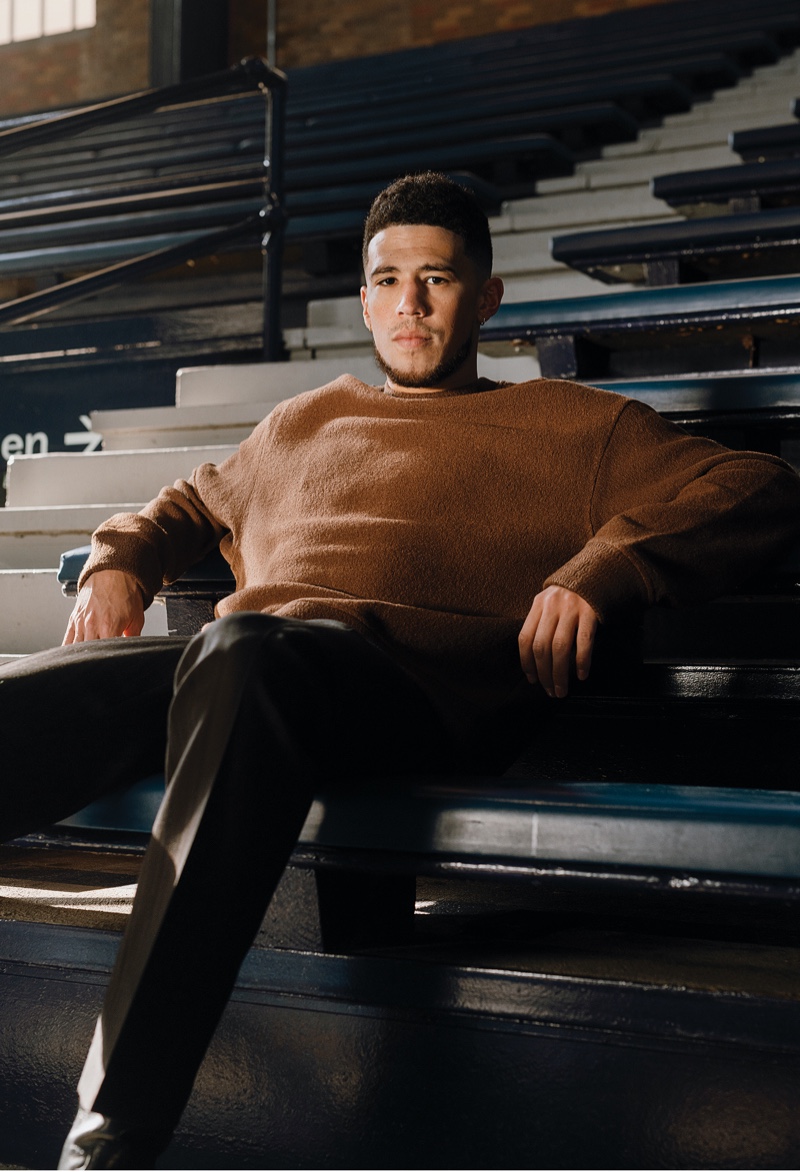 Devin Booker connects with WSJ. Magazine for a new feature. The Phoenix Suns guard appears in the publication's upcoming spring men's style edition. Inside the anticipated issue, Booker discusses everything from his game-day regimen to his life in the public eye, including his career as an NBA player and his high-profile relationship with Kendall Jenner.
Related: STEPHEN COLBERT COVERS WSJ. MAGAZINE SPRING FASHION ISSUE
Devin Booker on Fame
When it comes to living a more public life these days, Booker admits that he doesn't find it difficult. "Honestly, I'm enjoying life to the fullest, and that came off my tongue so easily because it wasn't always this way, but I feel like I'm in a good place right now," the famous athlete says.
"I love my family, I love the people around me, and I love the impact that I get to have on this world, the younger generation under me and the kids who look up to me."
Booker on the Road
Booker reveals one of his must-have items for traveling with the Phoenix Suns. "I use a Barefoot Dreams blanket," Booker confesses. The blanket is a constant companion on the trip. "I don't want to sound like a little kid, but I have a consistent blanket I bring with me on the road."
In addition, the professional basketball player states, "I travel with sage and a Diptyque candle everywhere I go, so I'm kind of getting my home vibe on the road. And I bring a gaming laptop; it's easy access to connect with my friends."
Devin Booker's Game-day Prep
Booker, in an interview with WSJ. Magazine, describes his game-day routine: "We have a shootaround at 10 a.m., which is like game-day prep. We go in there and we go over the plays of whatever team we're playing against that day and just get a few shots up, get the blood owing early in the morning."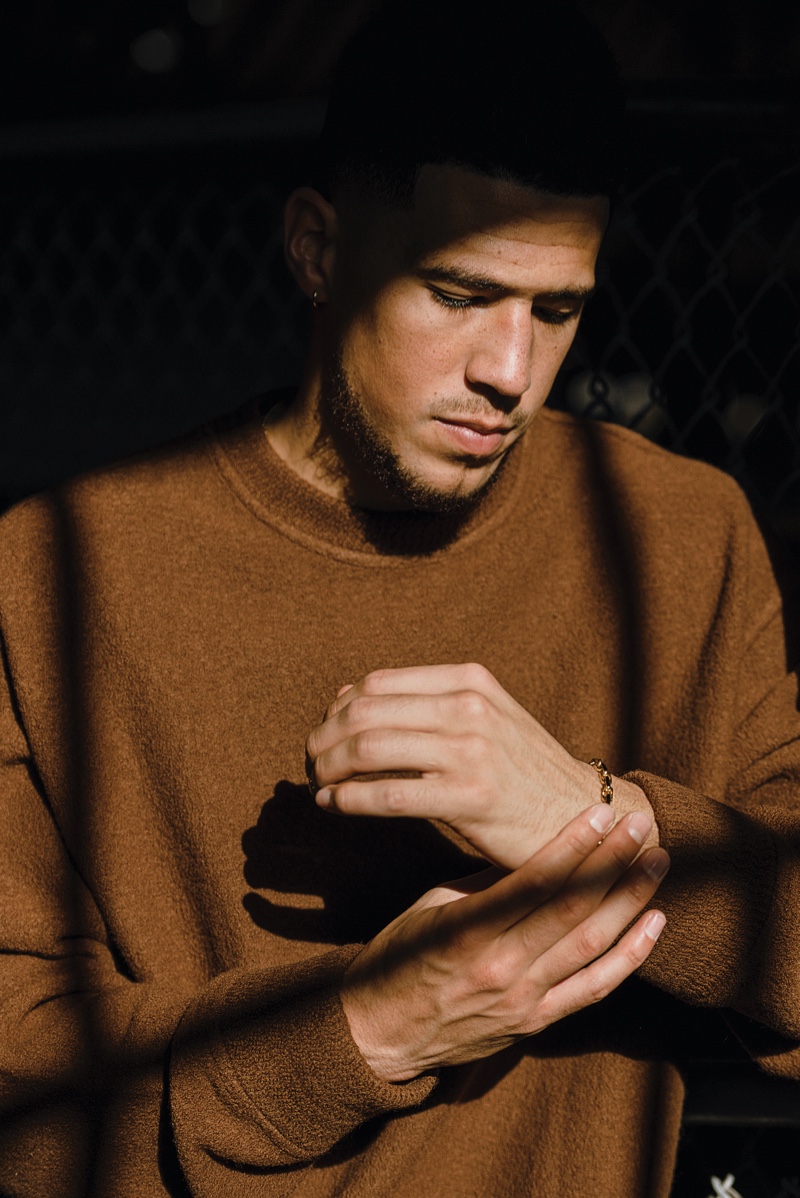 Booker goes on to say, "That's usually an hour, from 10 to 11. Around 11:30, I get on my LightStim bed. It's an infrared light bed. I sit on that for usually 40 minutes: 20 on my back, 20 on my face. The infrared sauna is next in my game-day routine, usually 15 minutes. During that time, I'm usually listening to reggae music."
Booker's day continues in the manner described by the athlete: "Then right at noon is what we call my pre-game snack. It's usually something lighter, just try to get some fuel in the body before I go play. After my snack, it's a one-hour nap. I'll turn everything o in my room, light a candle and sit in the bed and try focusing on my breathing and separating myself from the madness that's been going on that day."