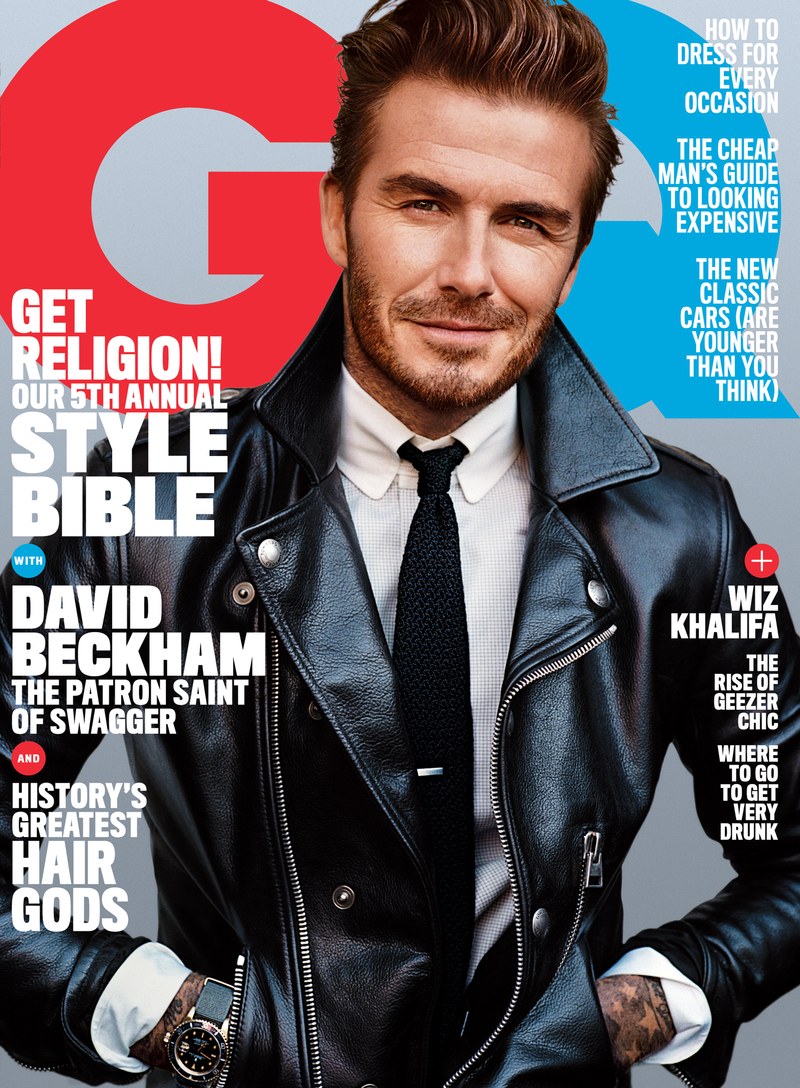 2016 is shaping up to be an interesting year for American GQ. It's a series of cover firsts as David Beckham follows in the footsteps of Cristiano Ronaldo and Justin Bieber. Reuniting with fashion photographer Alasdair McLellan, Beckham snags two covers for GQ's April 2016 issue, which doubles as its fifth annual Style Bible.
Connecting with the magazine, the media appointed style icon confesses that he misses his initial claim to fame. Beckham shares, "I miss soccer every day. I don't know whether it's the athlete in me, or the passion I have for the game: I always think that I can step back on the field and play."
Reminiscing about his time spent in the states, Beckham continues, "You know, maybe I could play another year in the U.S. If I was still living in L.A., I'd probably really seriously think about coming back for a year. But we're living in London, and the kids are happy in school." Read more on GQ.com.
David Beckham American GQ Photo Shoot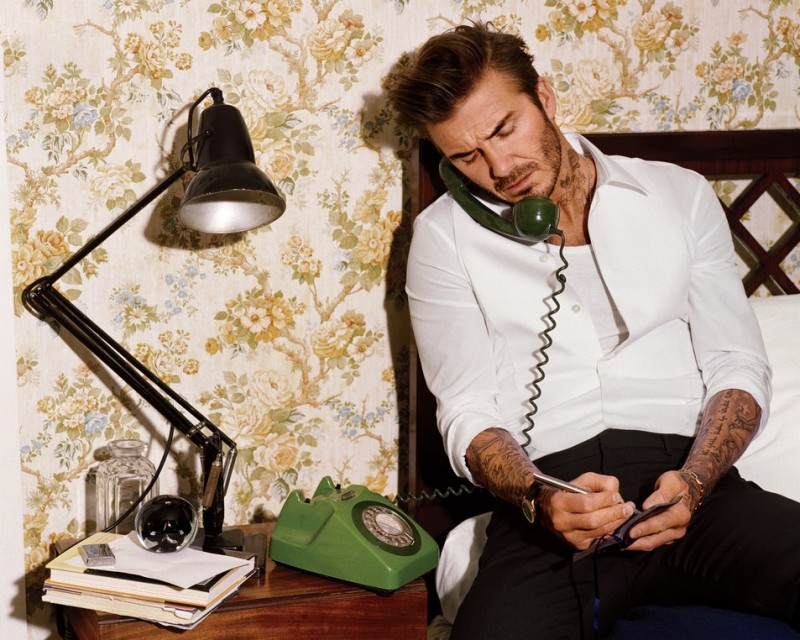 David Beckham for British GQ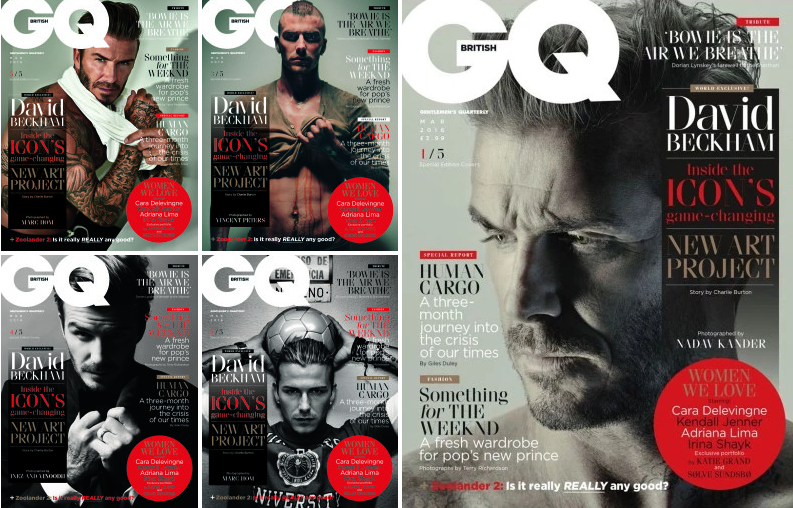 David Beckham is quite the international man of style. The icon recently covered the March 2016 issue of British GQ with not one but five covers. The magazine revisited Beckham's iconic photos over the years with a lineup of collectable covers. The outing also coincided with a charity auction of Beckham portraits.