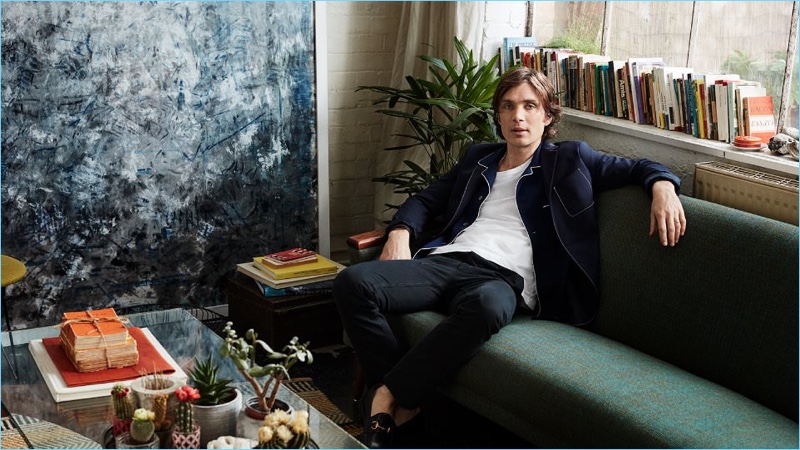 This week's edition of The Journal from Mr Porter brings us a new feature with Cillian Murphy. The Irish actor links up with photographer Paul Wetherell and Mr Porter fashion editor Eilidh Greig.
Wearing sensible spring fashions, Murphy dons essential pieces from Dries Van Noten, Lanvin, Officine Generale, and more. Impressive standouts include a thin piped Prada blazer, which is paired with a camp collar shirt by Gucci.
Related: Razor Sharp | Cillian Murphy Dons Dashing Coats for Esquire UK
Talking to Mr Porter about his new project, Free Fire, Murphy shares, "It was like summer camp. It was one of the most enjoyable film shoots I've ever been on. Brighton in the summer, just shooting guns and messing. It was fantastic craic." Read more on MrPorter.com.
Cillian Murphy Mr Porter Photo Shoot