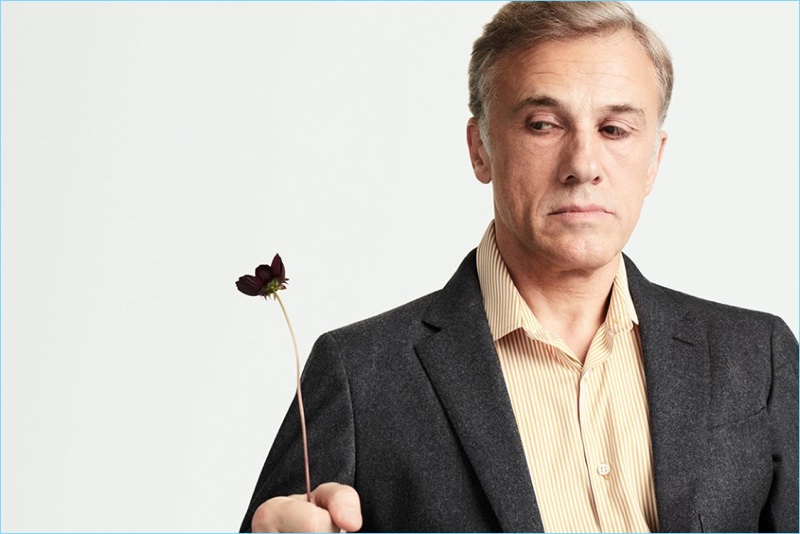 Christoph Waltz appears in a new feature for Mr Porter's The Journal. The Austrian-German actor connects with photographer Paul Wetherell and stylist Eilidh Greig. Donning a smart wardrobe, Waltz wears brands such as Prada, Dries Van Noten, and AMI. His wardrobe includes classic menswear that ranges from trim trousers and derby dress shoes to sharp sport coats.
Related: Christoph Waltz Covers Esquire España, Talks Quentin Tarantino
Mr Porter asks Waltz about his opinion on a female James Bond. Waltz responds, Why? Because [Italian feminist journalist] Oriana Fallaci said so? Come on. Have your own movie if you want. Why does it have to be James Bond? What would be her first name? Jemima? My answer is decidedly not. Waltz changes gears and discusses his directorial debut Georgetown. I'm too lenient, says Waltz. Seriously, I know the actor's plight. I'm too forgiving. Not demanding enough. Read more on MrPorter.com.
Christoph Waltz Mr Porter The Journal Photo Shoot