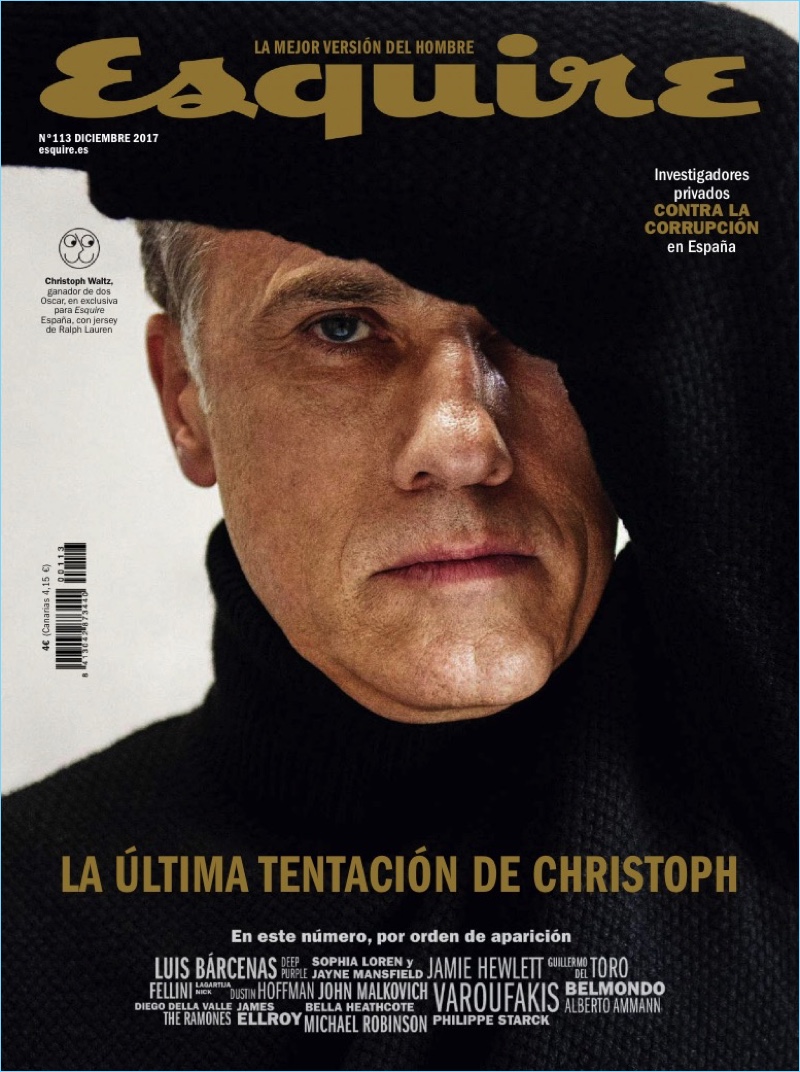 Christoph Waltz dons a Ralph Lauren sweater as he covers Esquire España. The actor covers the magazine's December 2017 issue. Embracing a quirky demeanor, Waltz takes to the studio with photographer Amar Daved. It's here that stylist Alvaro de Juan dresses Waltz in smart designer fashions. Waltz takes on a host of brands that include Burberry, Valentino, and Cerruti 1881.
Related: Christoph Waltz Delivers Dapper Persona for L'Uomo Vogue
An Oscars winner, Waltz talks to Esquire España about the craft of acting. In a translated quote, he shares, With all the respect and enthusiasm with which I received them, I do not think they have anything to do with how good or bad you are as an actor. Waltz continues, You can not be good if the text is bad.
Discussing his work with Quentin Tarantino, Waltz offers, I've never seen scripts, even if I compare them with classic works, like his. The 61-year-old actor says, They may not hold the scrutiny of an academic perspective, but for an actor they border on perfection. You rarely get so much blood and matter in one text.
Christoph Waltz Esquire España Photo Shoot