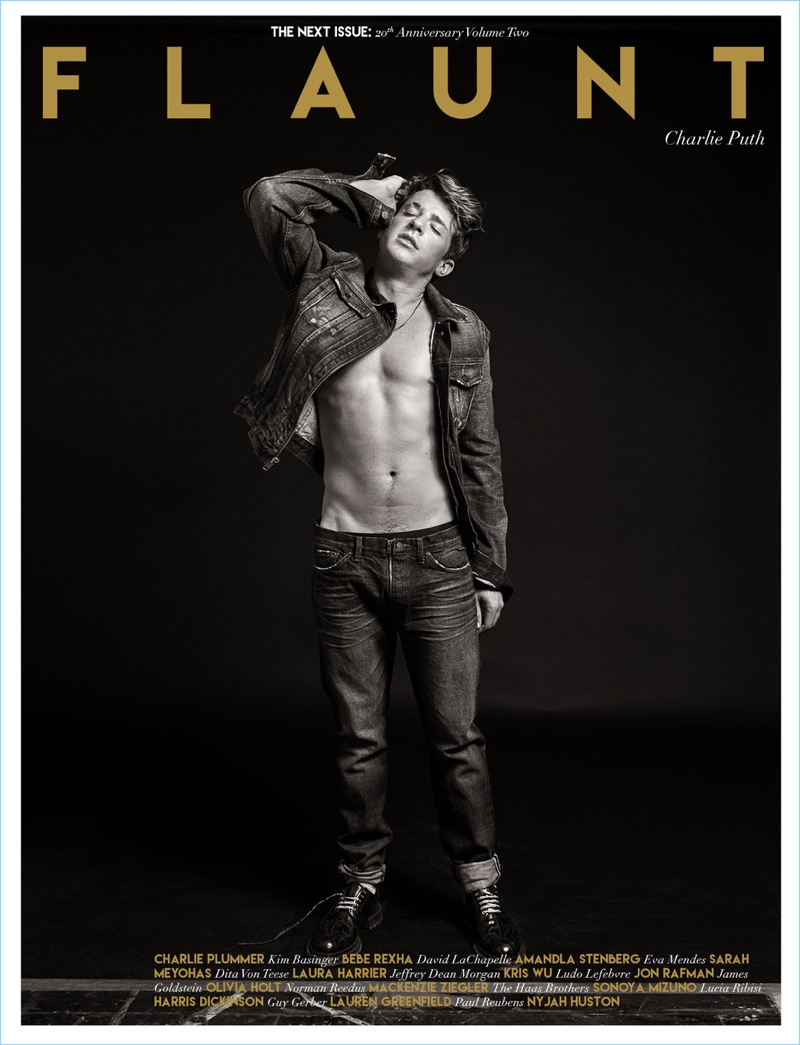 Flaunt celebrates its twentieth anniversary with cover star Charlie Puth. He rocks an Edwin denim jacket and Dior Homme jeans as he goes shirtless for the cover. Photographed by Max Montgomery, Puth is styled by Joseph Episcopo. Appearing in a series of images, Puth channels his inner model with looks from Ovadia & Sons, Ermenegildo Zegna Couture, and more.
Related: Charlie Puth Covers Billboard, Talks About Selena Gomez
Discussing his latest album with Flaunt, Puth shares, I'm glad I can reach new fans with this new music. This is the music that I really wanted to put out for a long time. The 26-year-old singer continues, It's not cheap, or too cheeky or immature sounding. This is truly made for me. Read more at Flaunt.com.
Charlie Puth Flaunt Photo Shoot