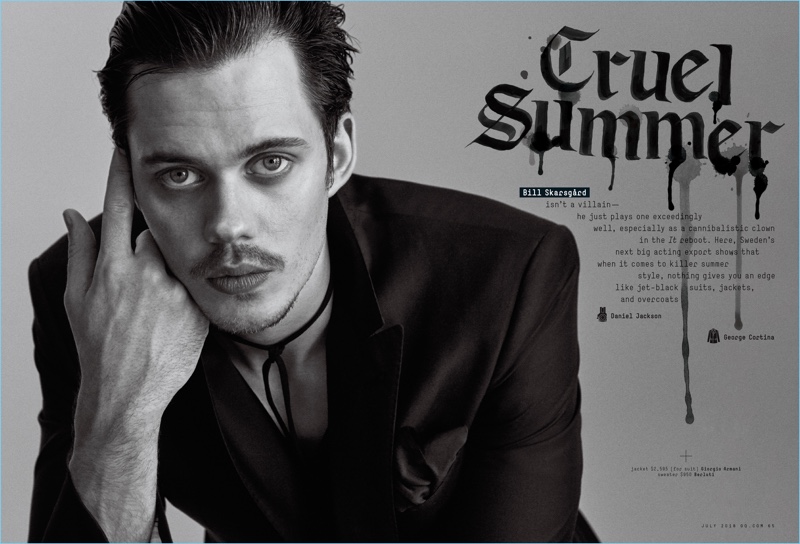 Bill Skarsgård rocks a mustache as he graces the pages of GQ. The Swedish actor appears in the magazine's July 2018 edition. Embracing a "Cruel Summer," Skarsgård links up with photographer Daniel Jackson. The star of the Hulu project Castle Rock, Skarsgård showcases dark designer fashions. George Cortina outfits him in sharp tailoring and effortless pieces from the likes of Prada and Tom Ford.
Related: Bill Skarsgård Covers Flaunt, Talks Future
Recognized more in public at the successful reboot of It, Skarsgård is a bonafide celebrity. I think it's easy for people to think of celebrity as something attractive. That aspect of it scares the sh*t out of me. At the same time, Skarsgård is mindful of remaining humble. It's important: looking at yourself and going, I'm a piece of sh*t at times, and that's okay. Once you've reached that point, I think it's easier to not be an asshole.
Bill Skarsgård GQ Photo Shoot