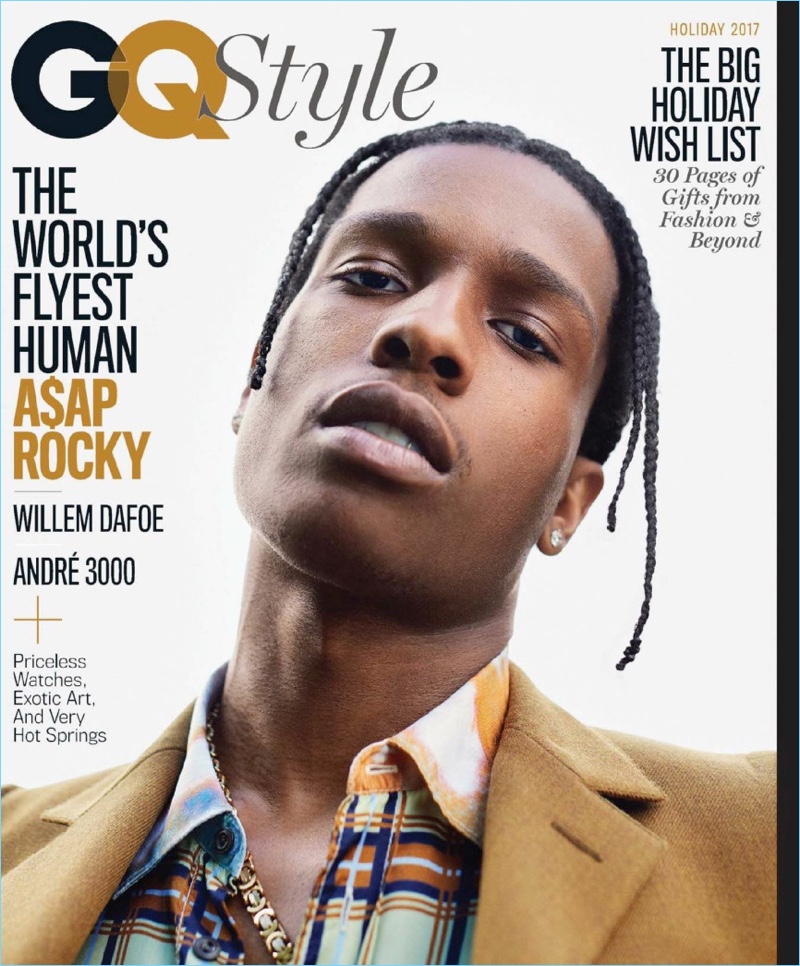 American GQ Style releases a holiday issue with cover star A$AP Rocky. The magazine catches up with the rapper in London. Photographer Andrew Dosunmu and stylist Mobolaji Dawodu come together for the photo shoot. A$AP Rocky stunts for the camera in a bold fall wardrobe. He wears eclectic pieces from the likes of Kenzo and Gucci.
Related: A$AP Rocky Stars in Dior Homme Campaign
A$AP Rocky talks to GQ Style about his new music. Rocky explains, My new album is really about testing new sounds. People are scared to test new sounds, so they go with what's current, 'cause it's the easy thing to do. The artist continues, I don't just rap–I actually make music. That's why it takes time. These sonics represent me. Read more on GQ.com.
A$AP Rocky American GQ Style Photo Shoot