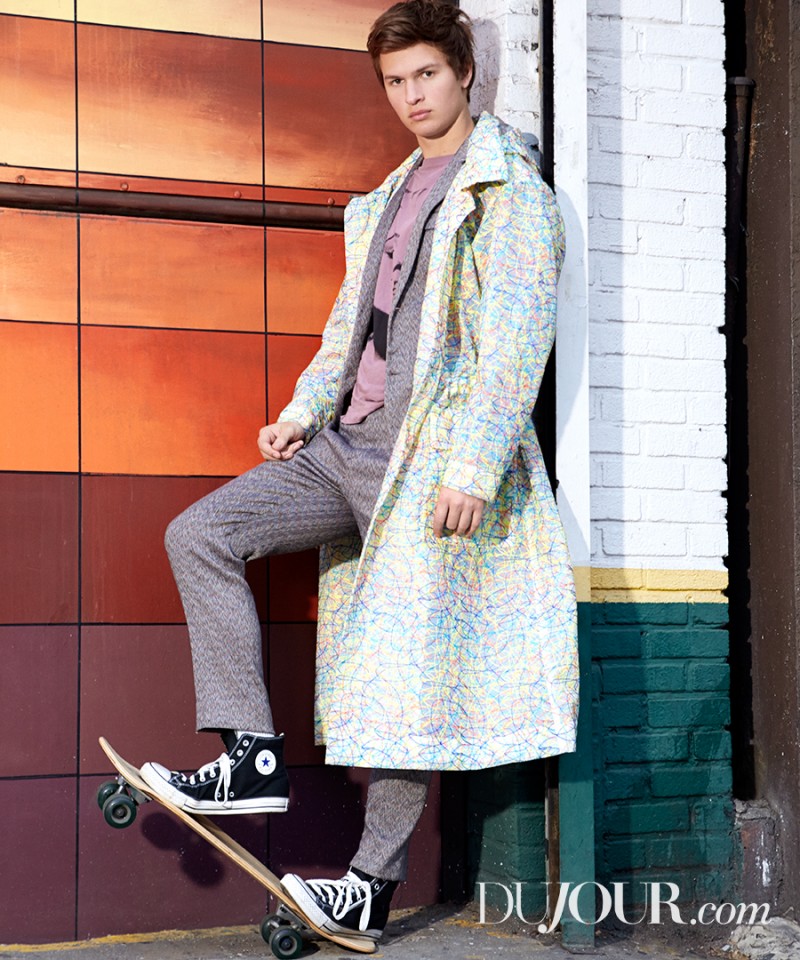 The artistic gene is strong in the Elgort family. Allegiant actor Ansel Elgort is photographed by his sister Sophie Elgort for the latest issue of DuJour magazine. Taking to the streets of New York, Elgort is captured in an eclectic wardrobe, styled by Paul Frederick. Embracing tailoring with character, the 22 year-old actor is pictured in brands such as Brioni and Issey Miyake.
Dishing on the learning curve of films, often experienced as an up and coming actor, Elgort confides, "I think there have been a few like that. The first was definitely The Fault In Our Stars because that was the first opportunity I had to have a real starring role. I learned a lot from that at first, but just recently it was on Billionaire Boys Club that I definitely learned a lot as well."
Related: Ansel Elgort Promotes Allegiant in Fall 2016 Fashions
Elgort continues, "I'm very proud of the work I did in that movie, and I hope it shows on screen. I know what happened on that set and the way that I worked with the director and with Kevin Spacey, who's now someone I would consider to be a mentor. It's really nice when you can work with an actor who is so open. I would say between takes, 'Man, I can't figure this shit out. What's happening here?' Normally, you don't ask an actor that, you ask the director, but he's Kevin Spacey." Read more on DuJour.com.
Ansel Elgort DuJour Photo Shoot