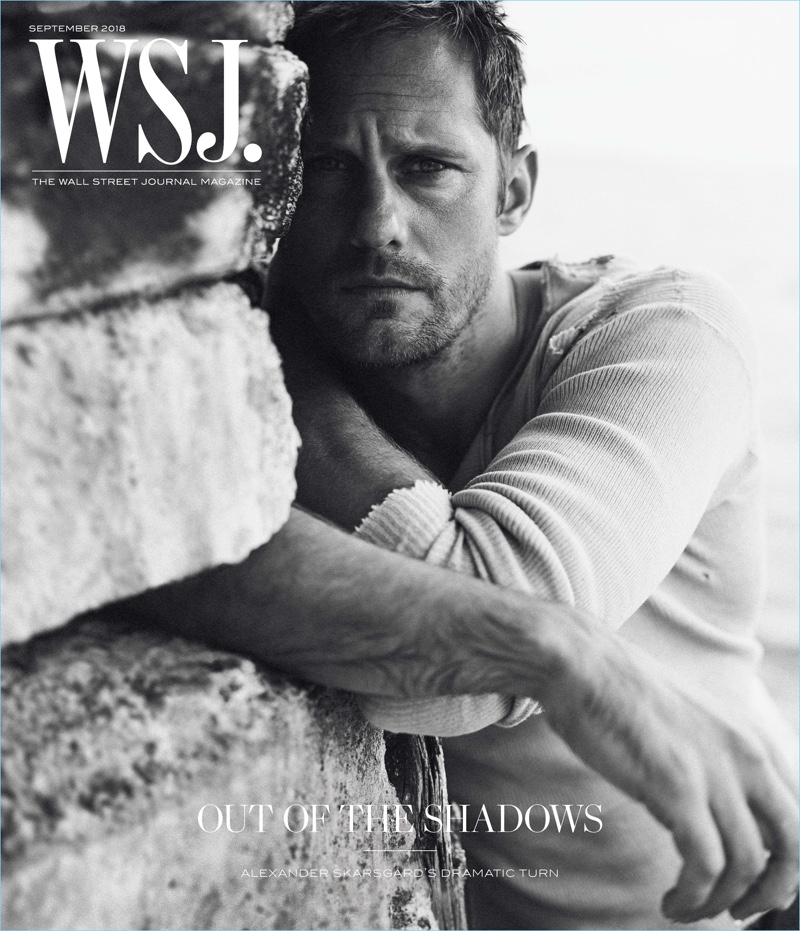 WSJ. magazine taps Alexander Skarsgård as its latest cover star. The Swedish actor covers the magazine's men's style issue for September. Annemarieke van Drimmelen photographs Skarsgård, while George Cortina looks after styling. Skarsgård embraces a rugged maritime theme for the outing.
Related: Alexander Skarsgård Travels the World for Tumi Latitude Campaign
Skarsgård also talks to the magazine about filming the first season of Big Little Lies. I was staying with my friends, and they have two kids, 8 and 10. It meant so much to have that lightness, to go home to a lovely family life and hang out and play with the kids just so I didn't spend five months in that darkness. Skarsgård adds, They saved me. Read more at WSJ.com.
Alexander Skarsgård WSJ. Photo Shoot