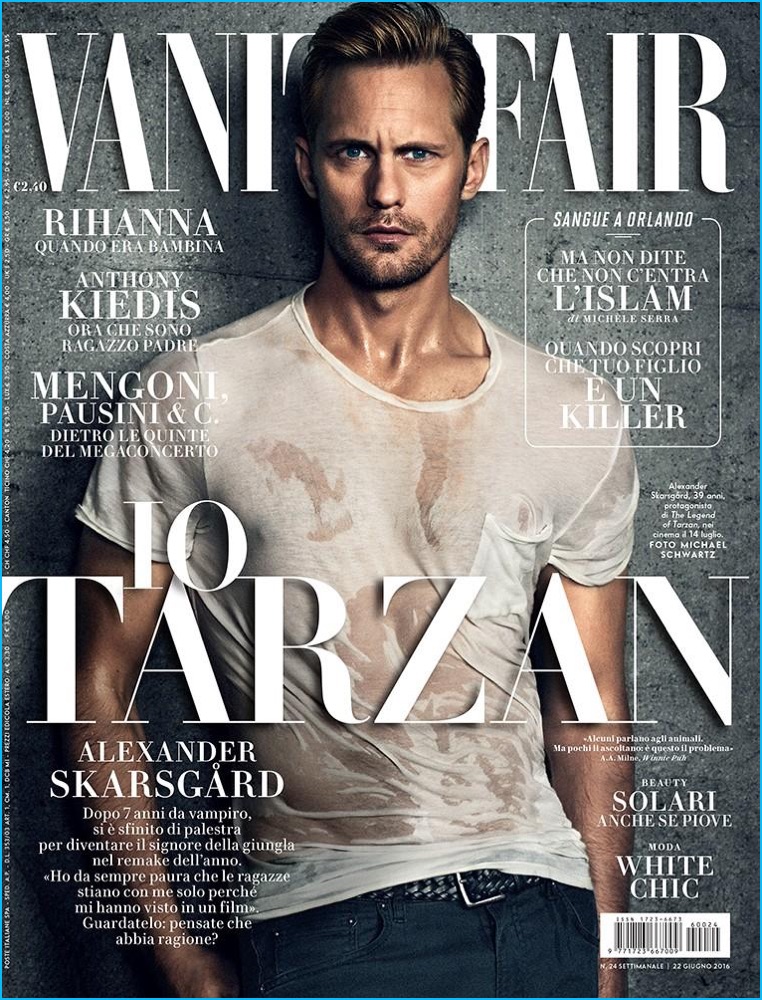 Following a Vogue photo shoot, Alexander Skarsgård reprises his wet shirt look for the pages of Vanity Fair Italia. The Legend of Tarzan star covers the glossy magazine's June 2016 issue. Photographed by Michael Schwartz, Skarsgård tackles classic men's fashions that include the crewneck t-shirt and dark wash denim.
Ahead of his fortieth birthday, which is August 25th, Skarsgård talks about getting older. The actor shares in a translated quote, "I don't know of it's because of age or it's how I'm going in my career, but I'm happy."
Related: Alexander Skarsgård Joins His Tarzan Co-Star Margot Robbie for Vogue Shoot
Alexander Skarsgård Vanity Fair Italia Photo Shoot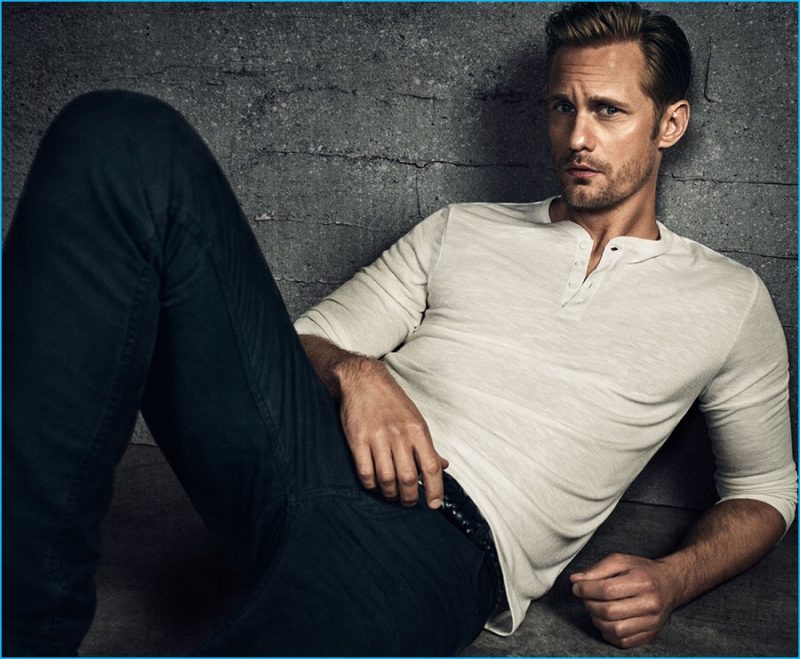 Discussing his time on the HBO television show True Blood, Skarsgård says, "I loved being part of True Blood. It was a wonderful seven years. I miss my colleagues and at times, I'd love to be on set with them, playing Eric Northman. However, at the same time, it's exciting to feel free. At that time, the series set the agenda to my life and there were interesting proposals I had to pass." Read more on VanityFair.it.