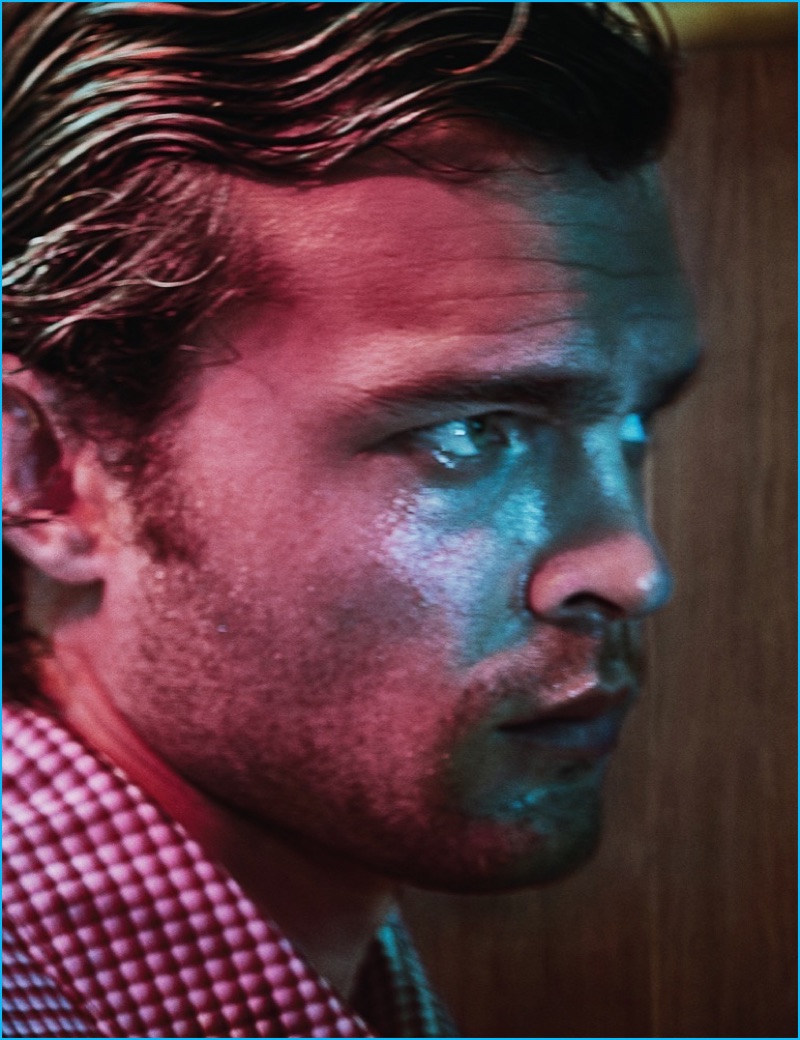 Alden Ehrenreich stars in a moody photo shoot for Interview magazine. The American actor connects with photographer Steven Klein and stylist Beat Bolliger. Embracing a brooding demeanor, Ehrenreich rocks fashions from Prada for the striking feature. Bolliger pulls together plaid and check styles with vintage pieces.
Related: Luke Grimes Sports Bold Styles for Interview Shoot, Talks Movie Roles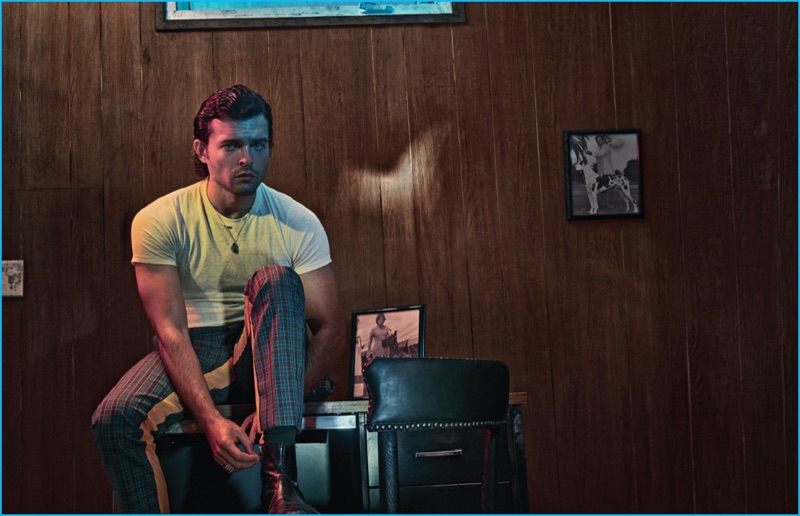 Alden Ehrenreich on Auditioning for Han Solo
The star of Walt Disney Pictures' upcoming Han Solo movie franchise, Alden Ehrenreich talks about auditioning for the role. The 26-year-old actor shares, "Well, I had an audition process that went on for a long time, and I got to spend a lot of time with the guys who are directing the film."
Ehrenreich continues, "Getting to be around them and being around the world a little bit has been the main experience so far. I did my audition on the Millennium Falcon for one of my screen tests, which was pretty cool." Read more on InterviewMagazine.com.
Alden Ehrenreich Interview Magazine Photo Shoot