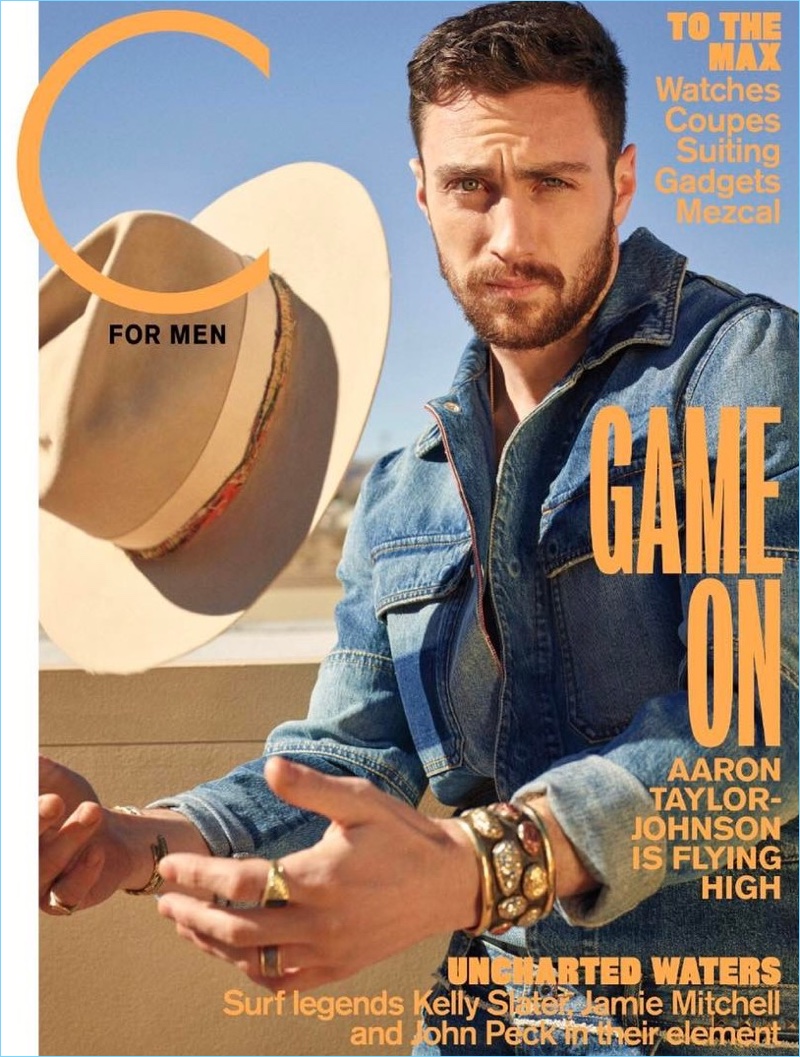 C for Men taps Aaron Taylor-Johnson for a special cover shoot for its spring 2017 issue. Taylor-Johnson's wife, Sam Taylor-Johnson photographs him in the California desert. Sporting a designer wardrobe, the 26-year-old actor wears brands such as Dries Van Noten and Bottega Veneta.
Related: Aaron Taylor-Johnson Connects with Mr Porter, Talks Being a Feminist
Taylor-Johnson recalls his first experiences in Los Angeles as a teenage. At the age of fifteen, he says, "I wanted to be in London. At that point, I was able to go in and out of clubs in London and do whatever the fuck I wanted."
Aaron Taylor-Johnson C for Men Photo Shoot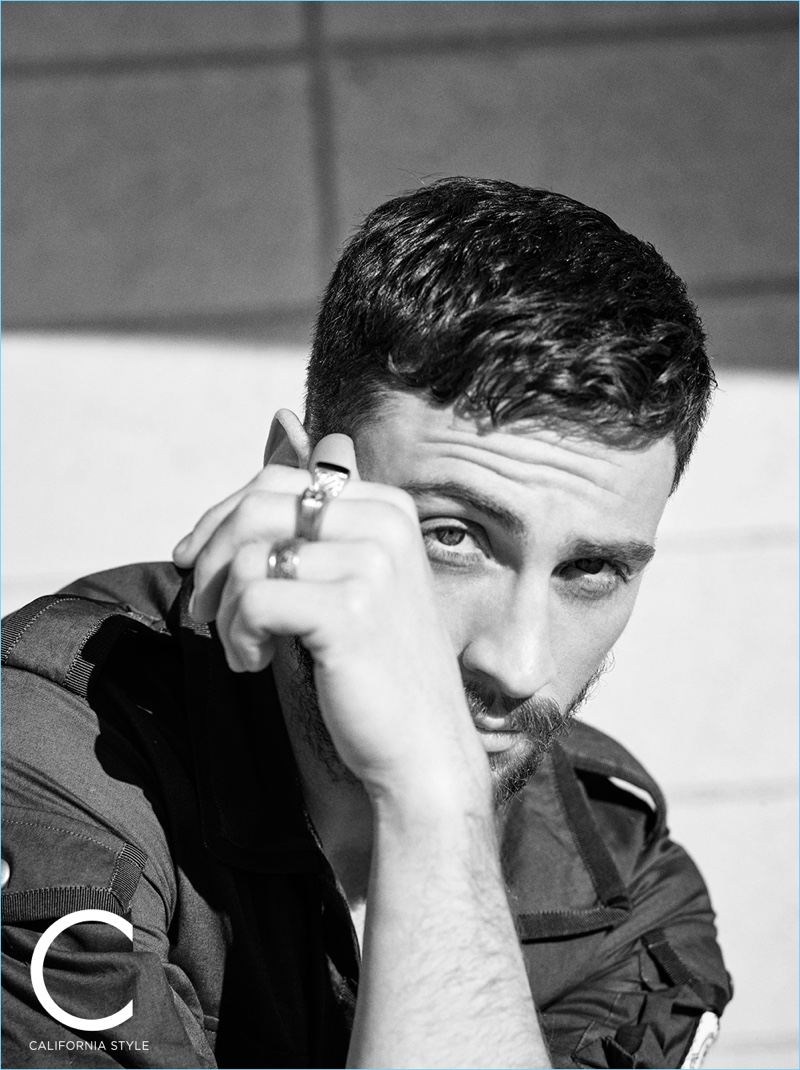 Acknowledging a new appreciation for the City of Angels, Taylor-Johnson talks about renting a home with his wife and children. He expresses, "Our kids would run around naked outside in the garden and jump in the pool from morning on. It was just like a revelation to me."
Taylor-Johnson continues, "We went back to London after and it's piss-pouring rain. I remember them sort of banging on the windows to go outside and not wanting to wear coats." Read more on C-for-Men.com.