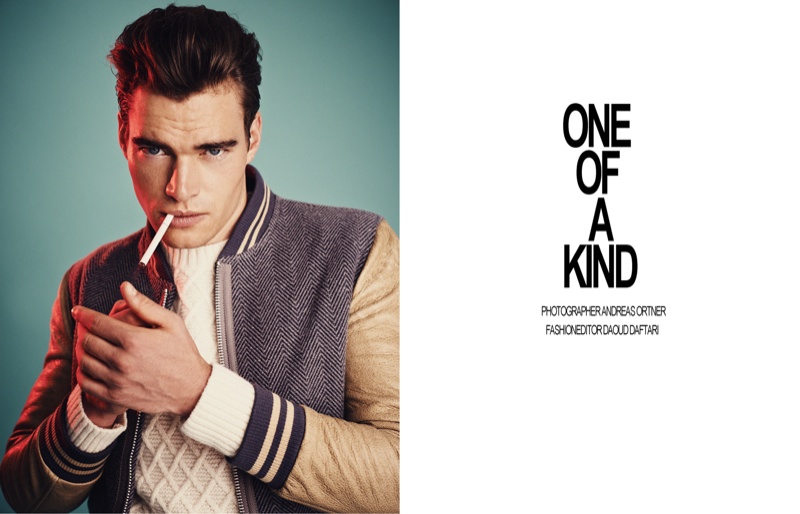 Philipp wears jacket GANT Rugger and sweater GANT.
One of a Kind–DNA model Philipp Schmidt returns to our pages with a new story shot by photographer Andreas Ortner at Milk Studios in New York City. Brushing up on fall fashions with stylist Daoud Daftarie, Philipp is outfitted with an eclectic wardrobe that blends the ease of pieces from Givenchy, Calvin Klein and other labels with the timeless elegance of brands such as Etro. / Grooming by Sandra Kern.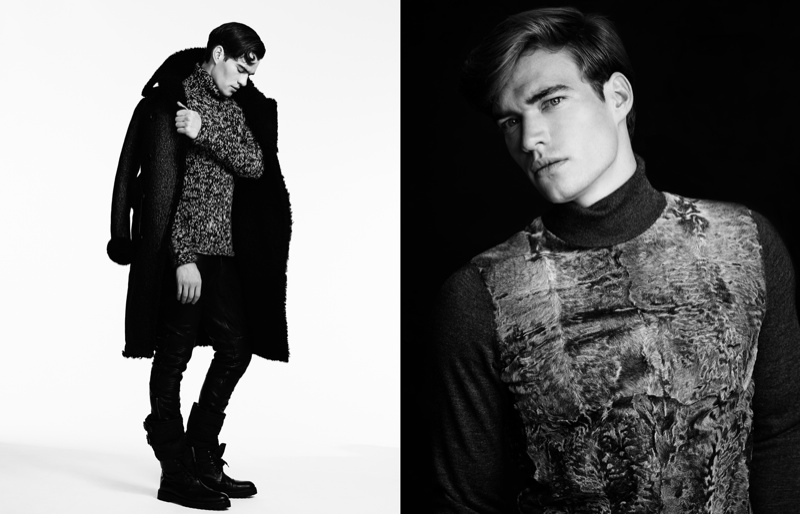 Left Philipp wears coat, sweater, leather pants and boots Belstaff. Right Philipp wears sweater with fur Brioni.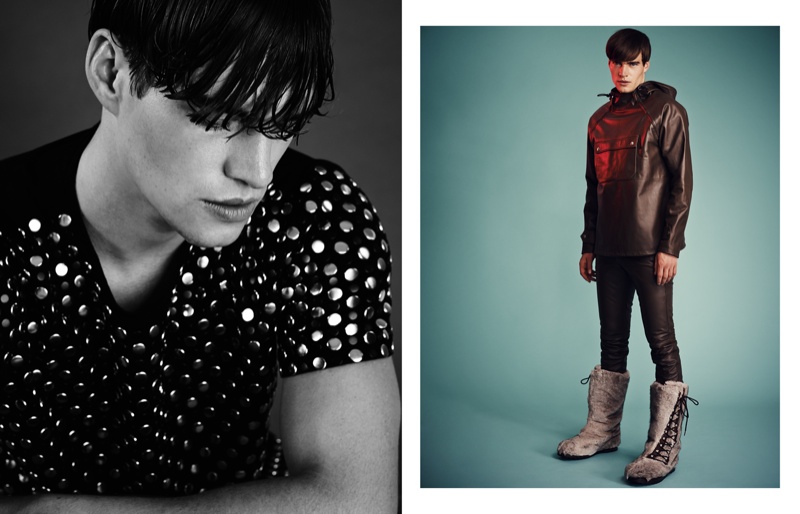 Left Philipp wears t-shirt Burberry Prorsum. Right Philipp wears leather jacket, trousers and boots Bally.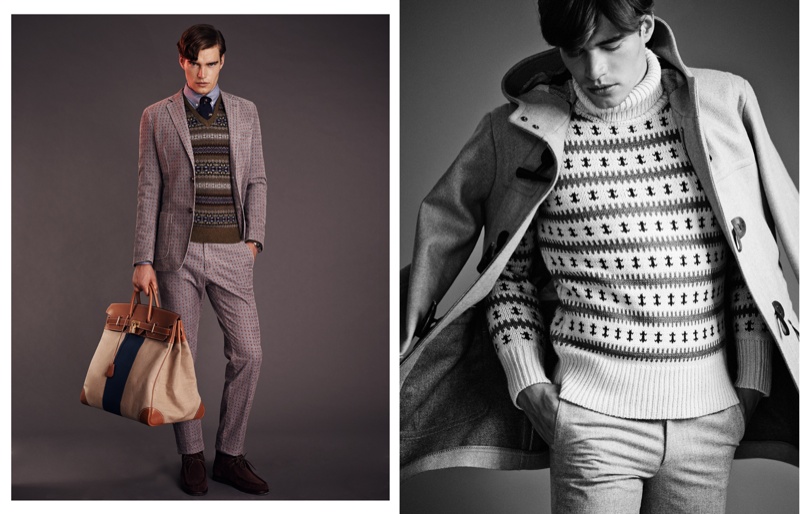 Left Philipp wears suit GANT by Michael Bastian, shirt Black Fleece by Brooks Brothers, sweater GANT, necktie Hackett, shoes Etro, bag and watch Hermes. Right Philipp wears coat Daks, sweater GANT Rugger and pants Brioni.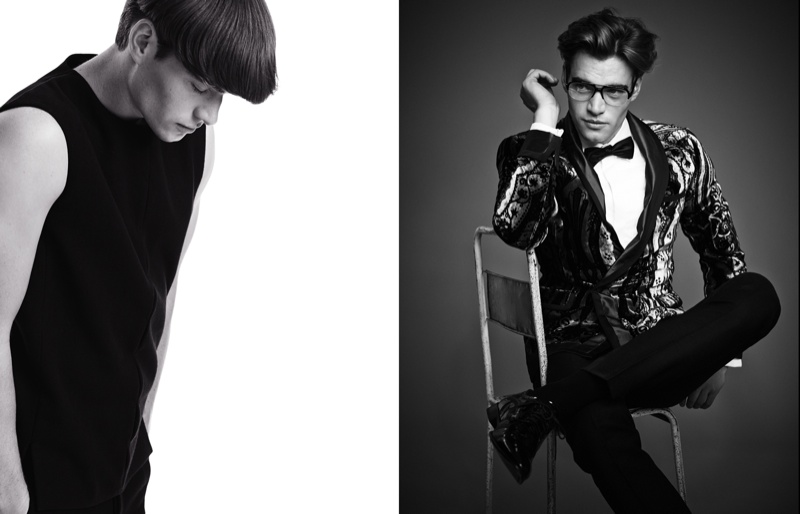 Left Philipp wears shirt and trousers Jil Sander. Right Philipp wears jacket Etro, pants and bow-tie Gucci, shirt Hackett, shoes Tom Ford and glasses Michael Kors.
Left Philipp wears sweater CK Calvin Klein. Right Philipp wears sweatshirt Givenchy and pants Balmain.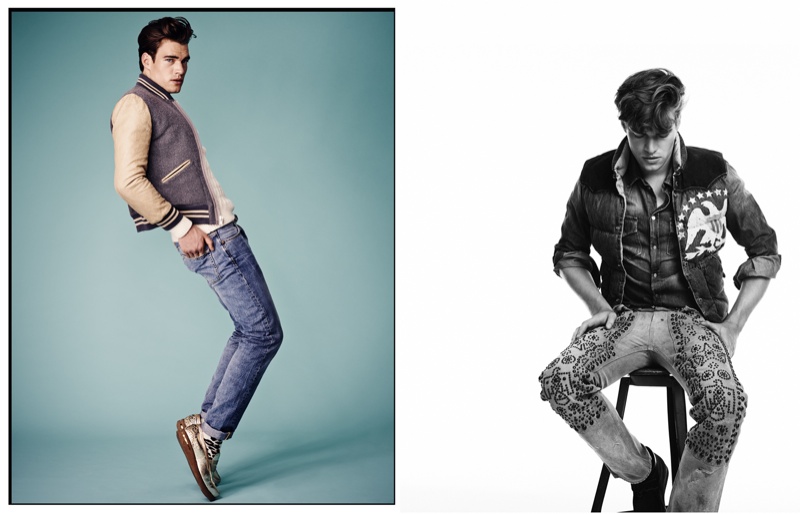 Left Philipp wears jacket GANT Rugger, sweater Gant, pants Acne, socks Happy Socks and shoes Versace. Right Philipp wears pants and vest Ralph Lauren Denim & Supply, shirt 7 for All Mankind and shoes Etro.
Enjoyed this update?