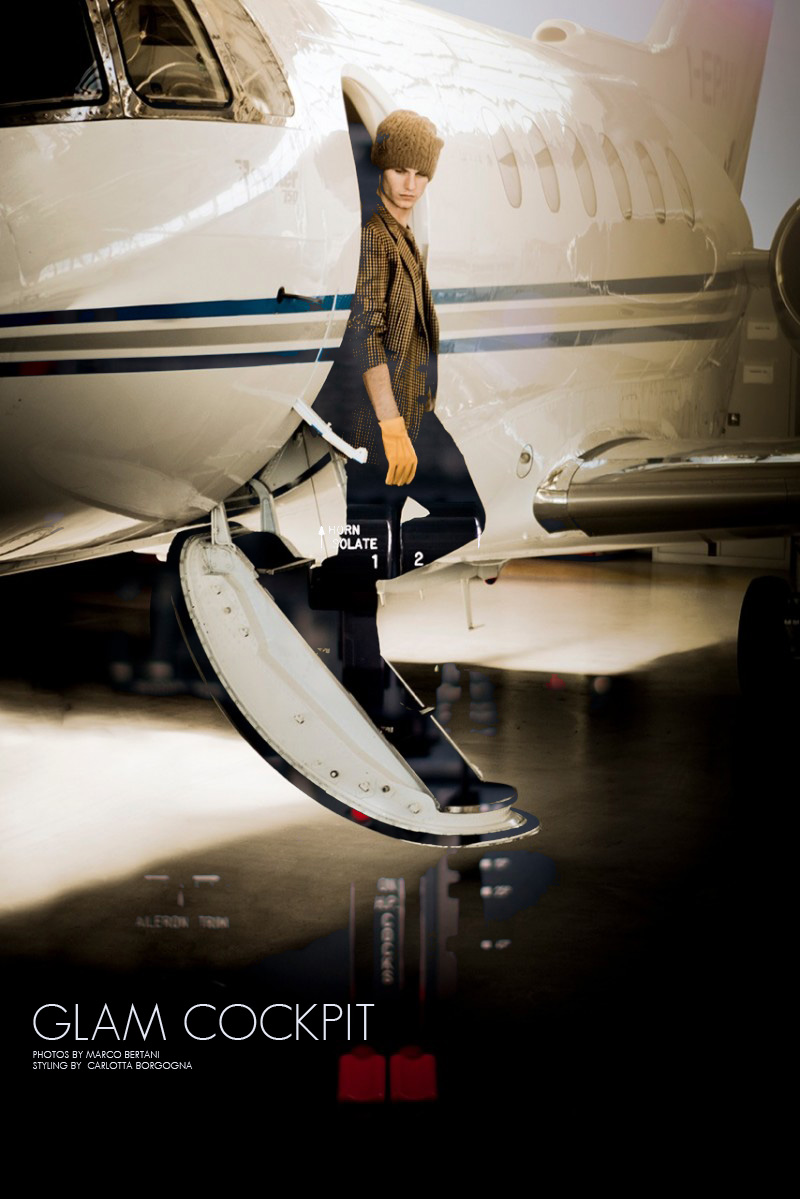 Glam Cockpit–Coming together for another grand adventure, photographer Marco Bertani and stylist Carlotta Borgogna unite for our latest story entitled Glam Cockpit. Featuring L'Uomo Elite model Peter Lissidini, classic styles from GF Ferre, Galliano and more take flight with luxurious surroundings to set the mood. / Post production by Juanes Montes.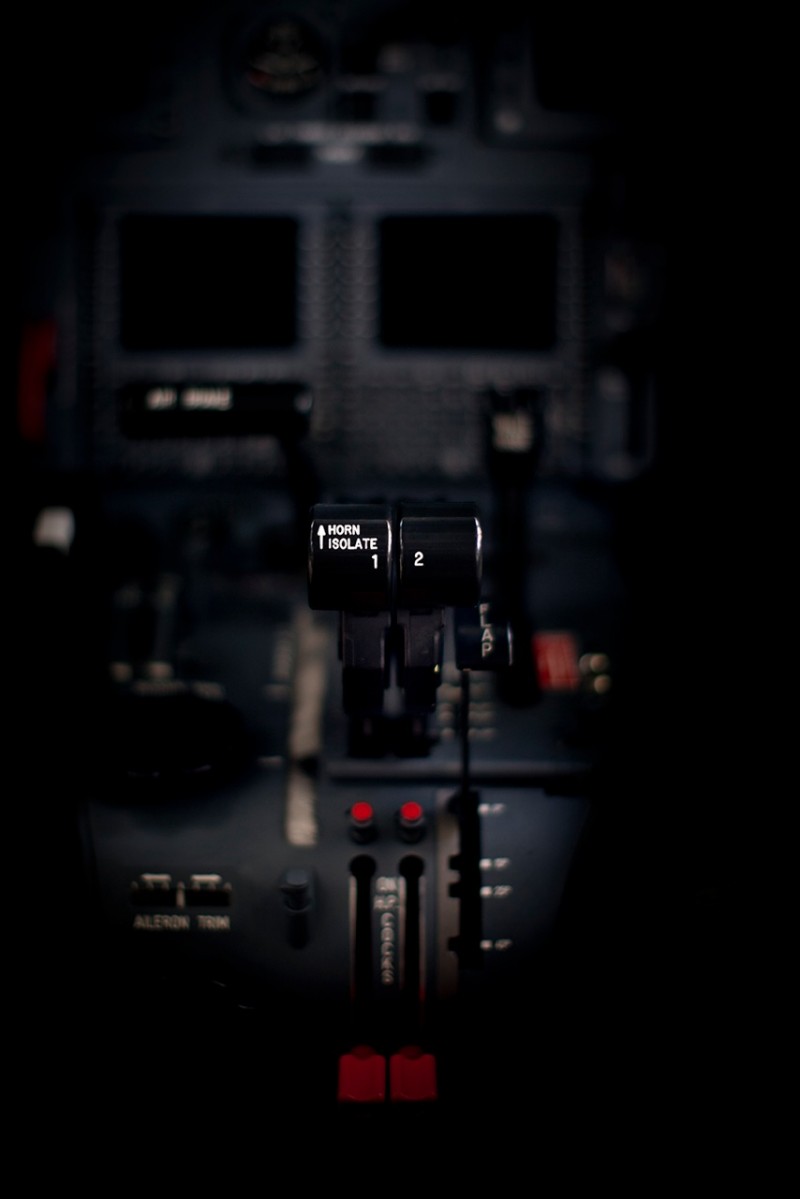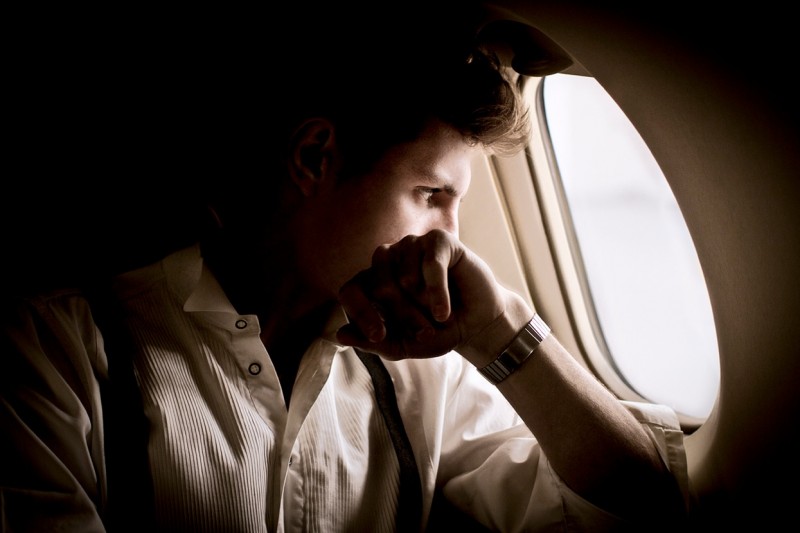 Peter wears shirt Moschino, vintage suspenders stylist's own and wrist watch Omega.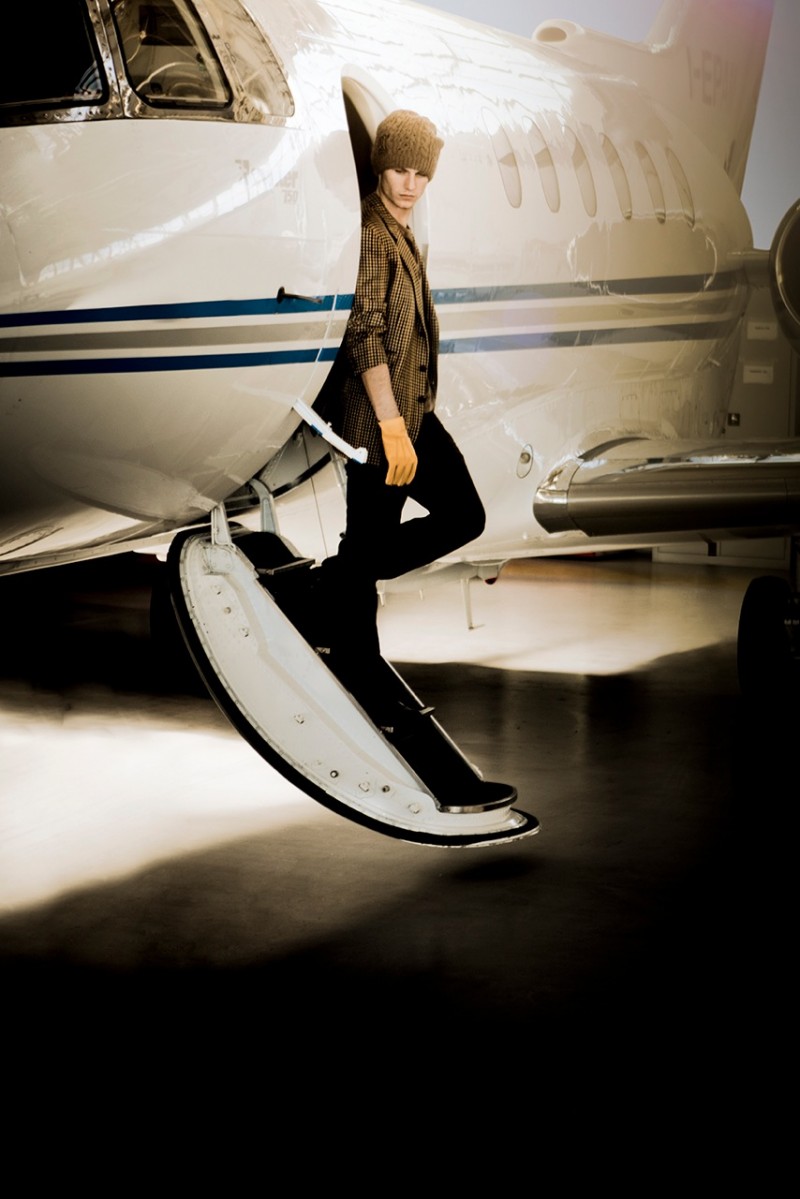 Peter wears blazer
Kiton
, t-shirt
AchT
, pants
Gilded Age
,
shoes
Alden
, gloves and bonnet
Galliano
.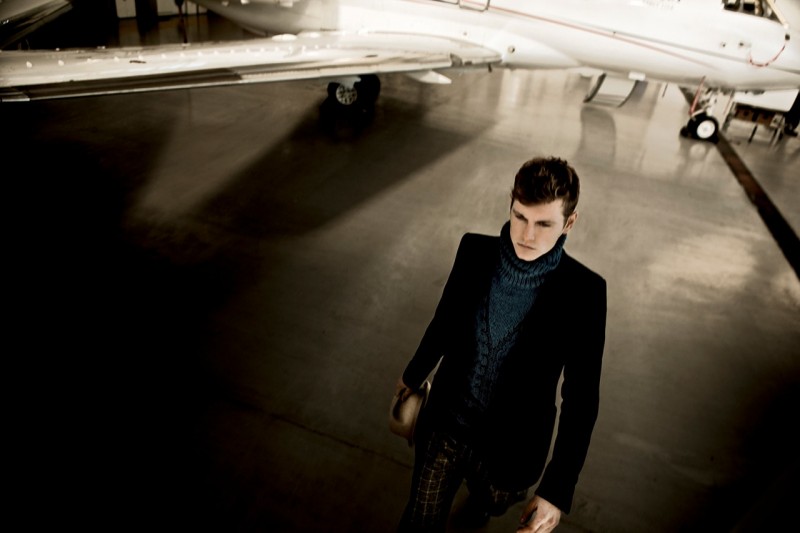 Peter wears jacket Tom Ford, jumper GF Ferrè, trousers Galliano and vintage hat stylist's own.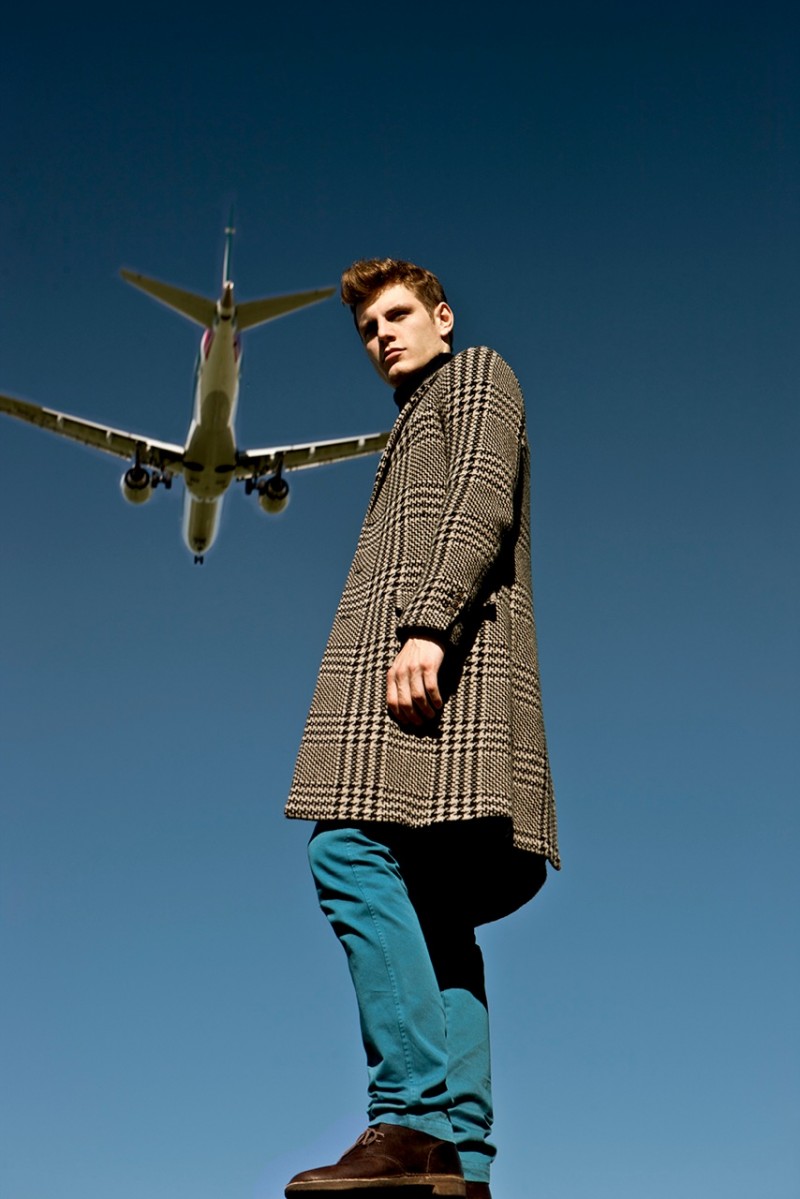 Peter wears coat Iceberg, jumper Galliano, pants GF Ferrè and shoes Clarks.