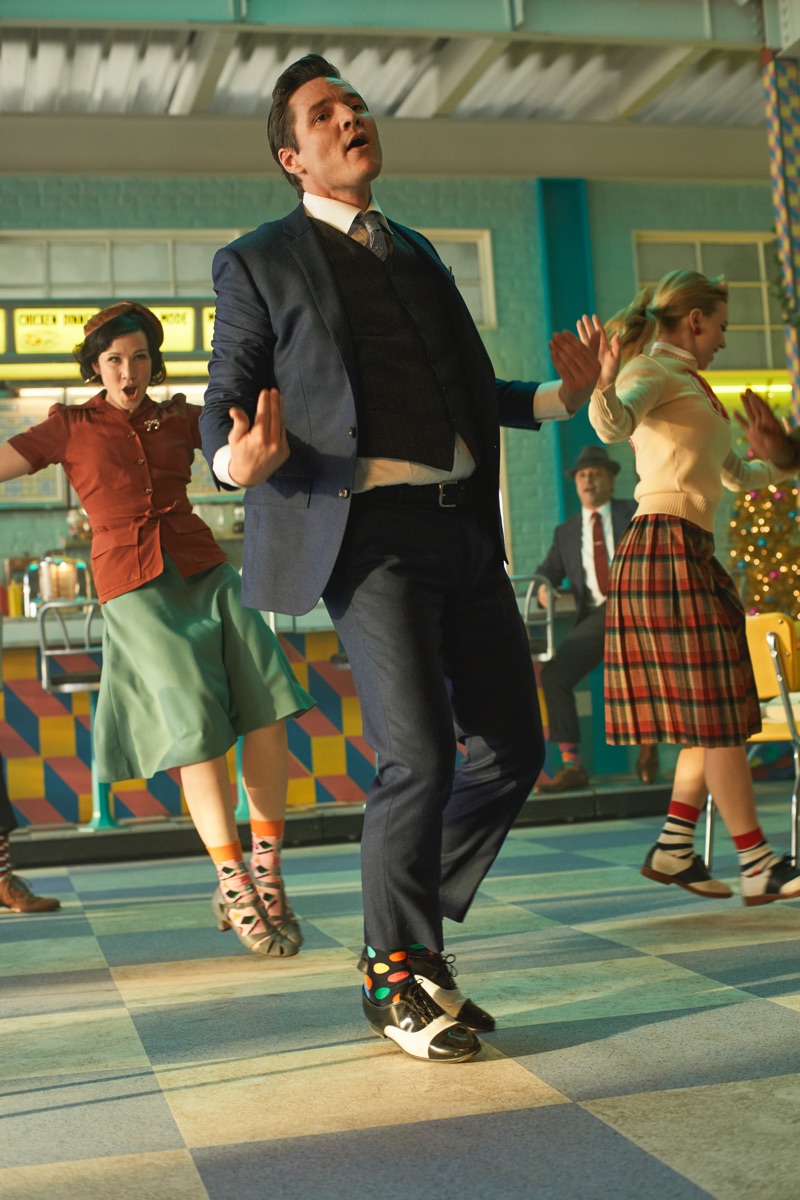 Happy Socks brings the holiday cheer with a short film for its latest campaign. The sock and underwear brand taps Pedro Pascal as its protagonist for the season. Tim Erem directs Pascal for the charming production. Pascal embraces an old-school charm as he stars in a colorful cinematic celebration, gift-wrapped in happiness and creativity.
Related: Pedro Pascal Covers Style Magazine Italia, Dons Fall Fashions
The outing captures the magic of classic Hollywood with tap dancing and slapstick comedy. 1950s style shines as Pascal performs the choreography of Michael Rooney. In a translated quote, Pascal discusses working on the project: I've always been a big fan of Happy Socks, so I was delighted to collaborate in this short; was great to work with people as talented as Tim, Michael, and the whole team at Happy Socks, and I have the opportunity to dance, something that does not happen to me very often.
Pedro Pascal for Happy Socks Holiday 2018 Campaign